Is Jada Pinkett Smith Close to Her Son, Jaden Smith?
Familial relationships aren't always the easiest to navigate, especially when it comes to famous families. The Smith family has had their fair share of public issues, mainly centering around Will Smith and Jada Pinkett Smith's relationship and infidelities. But when it comes to Jada and Will's relationships with their kids, is Jada close to their son, Jaden Smith?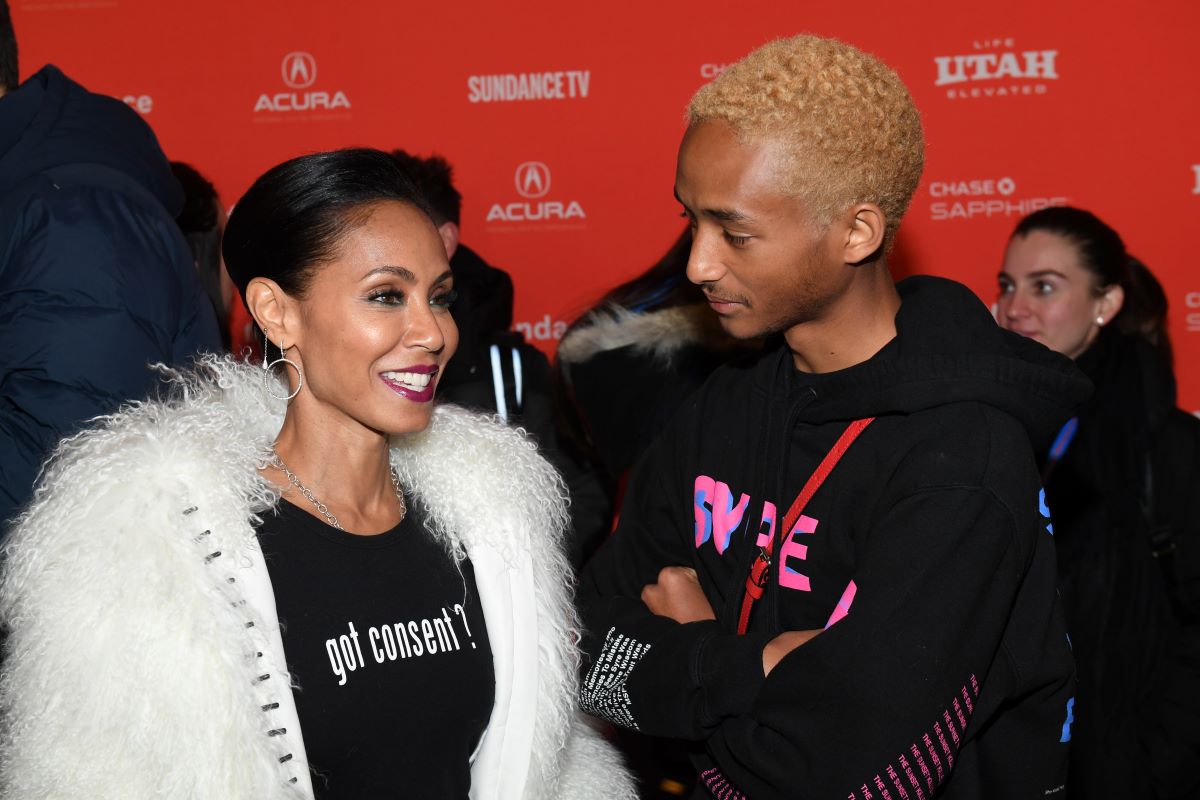 Jada Pinkett Smith has struggled with raising Jaden Smith
The Smith children grew up under the scrutiny of the public eye. Because of that, all of Jada's decisions as a parent were criticized.
"I got shamed a lot for Willow," Jada revealed in an episode of her Facebook show, Red Table Talk. "But Jaden was—that was hardcore. I think as Jaden got older, and he did the Louis Vuitton and he was wearing a skirt. And then he isn't what people consider your typical Black man, which is…what is that supposed to mean?"
Jada was referring to the 2016 Louis Vuitton campaign, where Jaden posed next to three women wearing a skirt.
"Even in the community, we create stereotypes around ourselves, and it's something that we as a community really have to learn how to let go of," Jada said.
RELATED: An Old Video Proves That Will Smith Had 'Retired' From Making Jada Pinkett Smith Happy Years Ago
But Jada has always defended both of her children's individuality.
"Jaden and Willow have always been different,"she said on another episode of the show. "They were born that way. A lot of people think that it came from my rearing, but no, it just so happened that that's how they came into the world and I had to get in order. I had to be open enough to receive it."
Jada has always defended Jaden
Going back to the Louis Vuitton ad, even Will needed some convincing to allow Jaden to do what he wanted.
"When Jaden got asked to do the women's campaign for Louis Vuitton, this kind of gender fluid fashion, Will called me," Jada said on the episode. "'My son is not supposed to be in a Louis Vuitton ad wearing skirts…Is this a good idea?' [She answered] 'Well you know what, Will? This is what he wants. It's his expression.' And he said okay. But it was tight. He was afraid, it was uncomfortable."
Is Jaden Smith close to Jada Pinkett Smith?
Jada's hard work cultivating Jaden's personality and giving him individual freedoms has not gone unnoticed. In a 2010 interview on The Late Show, Jaden revealed that he and his mom were really close. 
"I really like her," Jaden said of his mom. "I think I'm a mom's boy more than I am a dad's boy because my dad, when we're shooting movies, he will just push me to the edge of death."
The two did have a short rough patch when Jaden decided to emancipate himself from his parents when he was just 15.
RELATED: Are Will Smith and Jada Pinkett Smith in Couple's Counseling?
"I remember this day specifically. It was probably one of the most heartbreaking moments of my life," Jada said on RTT with Jaden, Willow, and her mother Adrienne Banfield-Norris.
But eventually, she even came to terms with that decision.
"You got to a point here," Jada continued. "You told me straight up—you were like, 'Mom, I have to leave here to live my life.' I remember thinking to myself, as devastated as I was, I was like, 'He's right. The time is now. He's 15. It's time for him to leave the house."