Is Jada Pinkett Smith in 'The Matrix'?
The Matrix cast includes the talented Keanu Reeves and Carrie-Anne Moss, but is Jada Pinkett Smith in The Matrix? Find out where Pinkett Smith fits in as part of The Matrix franchise and how her role was custom-created for her.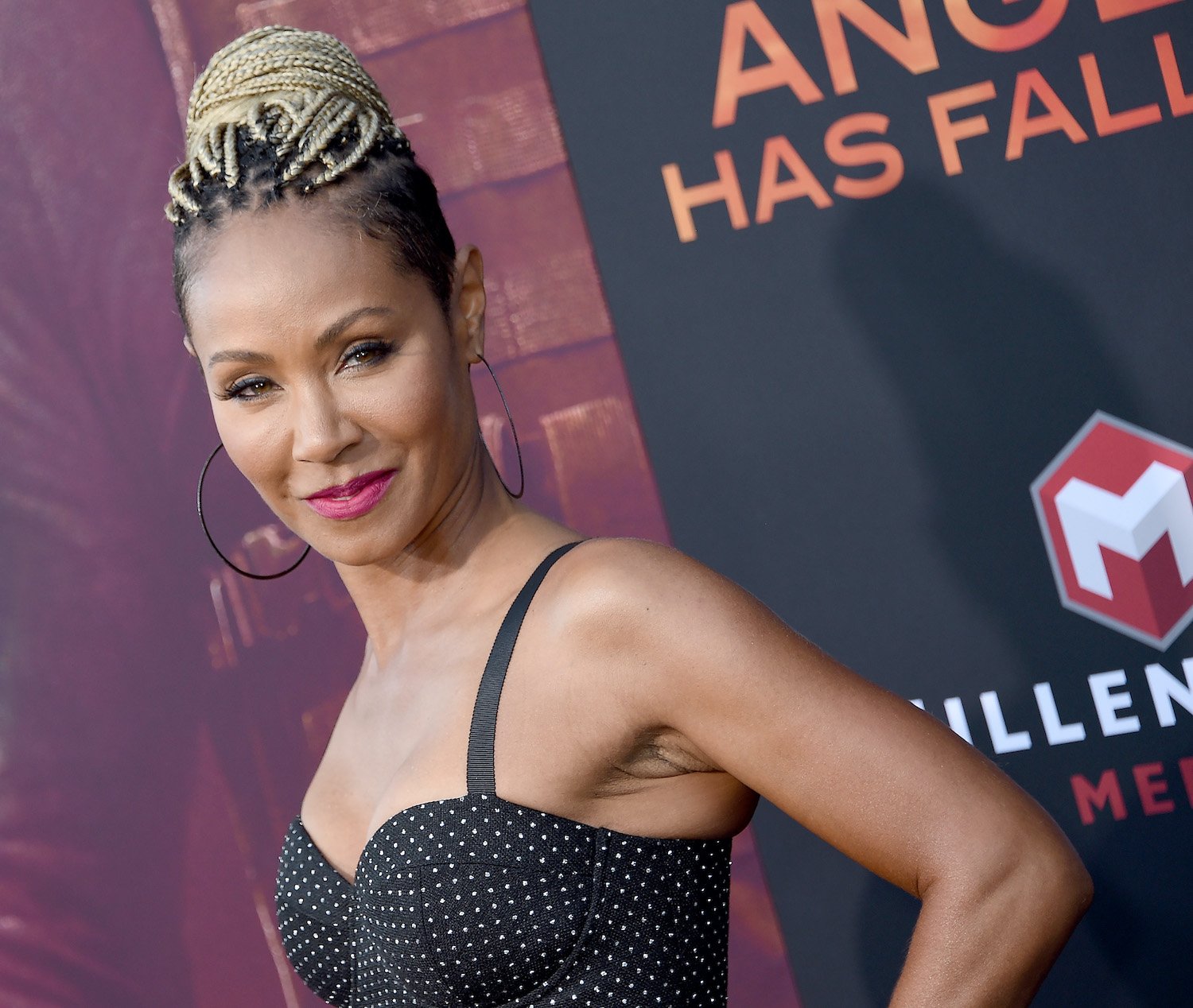 Is Jada Pinkett Smith in 'The Matrix'?
Jada Pinkett Smith isn't in The Matrix, though she did audition for a lead role in the movie. The actor hoped to get the role of Trinity but her audition didn't go very well. She once explained that she didn't have any chemistry with Reeves when she read for the part and though she lost the role to Moss, she did make a big impression on the directors.
During an interview on The Howard Stern Show in 2015, Pinkett Smith explained what happened when she auditioned with Reeves.
"I auditioned for Trinity with Keanu," she explained. "But Keanu and I didn't, uh, really click … At that particular time, no we didn't … we actually became really good friends."
Speaking about her screen test with Reeves, Pinkett Smith confirmed, "Oh yeah. We just didn't have any chemistry, he and I."
Pinkett Smith said she really couldn't put any of the blame on Reeves though. "I don't think it was his fault," she explained. "I think it was as much my fault as anybody. It wasn't just Ke, it was me too."
She was more than happy that Moss got the role. "I do wish [I had been cast as Trinity], but I look at Carrie-Anne and I just go, she's freaking amazing," she shared. "There's no way in the world I would have brought that."
Who does Jada Pinkett Smith play in 'The Matrix' movies?
Despite the failed audition, the directors, the Wachowskis, created a character for Pinkett Smith.
In a video for Vanity Fair, Pinkett Smith explained, "I didn't get Trinity, but they kept me in mind. And they wrote a part for me called Niobe."
The only issue was that she was pregnant when she was offered the role so she had to tell a small lie to make sure the part was hers.
"And I'll tell you a secret. I lied," Pinkett Smith admitted. "Because [daughter] Willow was supposed to be due November 11 but I told them, 'No worries, the baby's coming in October, so by the time the end of November comes, I'm going to be ready.'"
Her daughter was born on Oct. 31 but she got in shape quickly to be ready for filming at the end of November.
Pinkett Smith appeared as Niobe in The Matrix Reloaded, The Matrix Revolutions, and will return as Niobe in The Matrix 4.
RELATED: Will Smith Reveals Why He Really Turned Down 'The Matrix'
'The Matrix' cast also didn't include Will Smith
Will Smith famously turned down The Matrix for Wild Wild West, a fact that was astounding to Pinkett Smith.
She got wind of the movie when her husband was approached to star as Neo and he passed on it to make Wild Wild West.
"I was first introduced to it because they wanted Will Smith to play Neo," Pinkett Smith recalled. "I remember Will getting the deck for that movie and I'm a comic book fan … freak, right? So I'm looking at this deck and I'm going, 'Oh my goodness, this is revolutionary. I'm like, Will, you gotta do this movie!'"
Her husband's response was something she couldn't wrap her head around. He told her, "I don't freakin' get it.'"
Pinkett Smith tried to explain to her husband how huge the movie was going to be. "You don't get it? They're gonna try to make an action comic book!," she recalled telling him.