Will Smith and Jada Pinkett Smith are a celebrity power couple who have been reigning over Hollywood for decades. Not only do they both have successful careers, but the duo has also created a beautiful family with three successful children. Of course, all of this success has not come without controversy and rocky roads.
The tight-knit family also includes the couple's firstborn: Jaden Smith. The young rapper has garnered attention revolving around everything from his choice in fashion, living situation, and romantic choices. 
Jaden Smith is multi-talented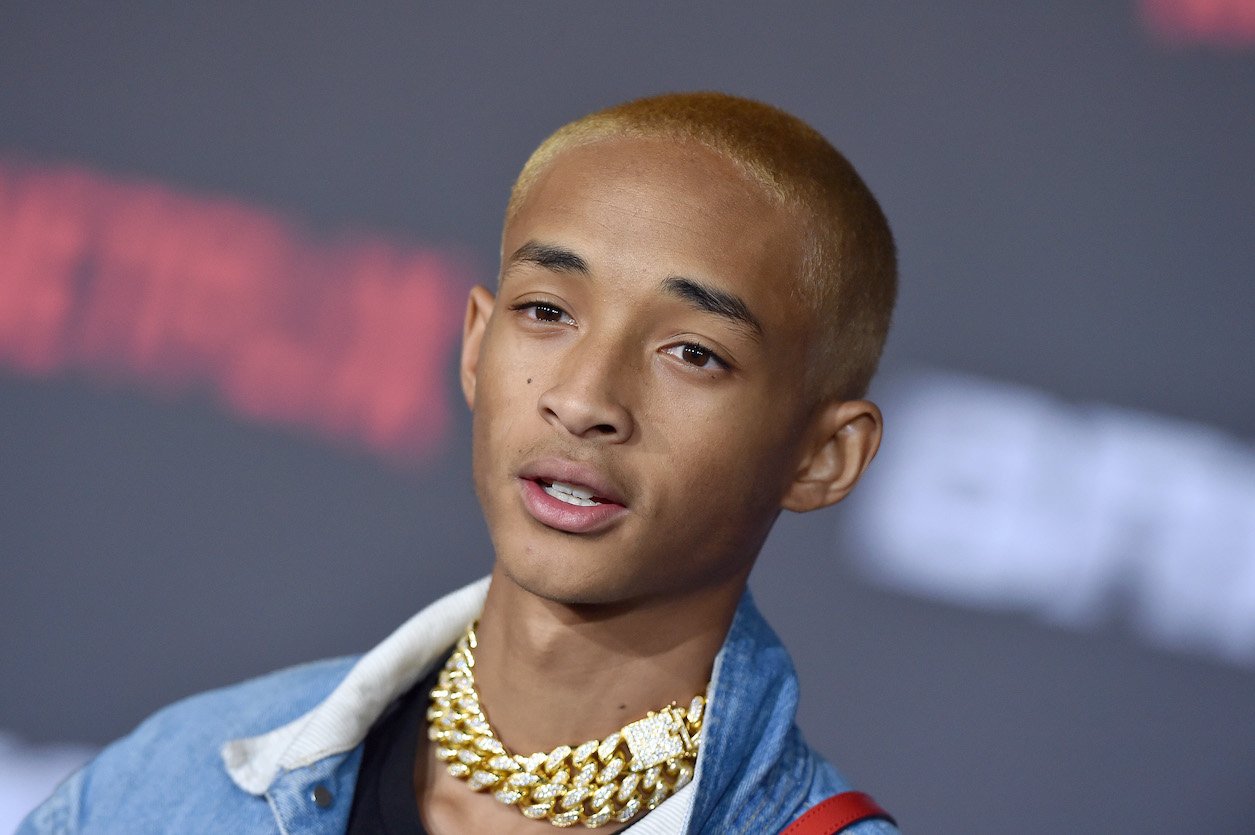 The youngest child in the Smith family, Jaden Smith, has always been extremely close to his parents. He has even said in interviews that he had no plans to move into his own house. His father retorted that there was no reason for his son to live in his father's house anymore due to his own success.
The young Smith has indeed begun amassing his own fortune. He is reportedly worth an estimated $8 million due to his work in acting and music.
Jaden Smith experienced early acting success with Karate Kid, earning him millions of dollars. Over time the young artist branched out into music and fashion. He worked with Louis Vuitton on a gender-fluid clothing line that included skirts. Although Smith explained that his desire to model for the clothing line was due to the fight against bullying, a truly commendable cause.
Jaden Smith's rumored dating history includes Kylie Jenner
Smith's reported dating history includes Kylie Jenner — the two reportedly dated in 203.
Since Jenner, Smith's most public relationship was with model Sarah Snyder. This relationship is the longest of Smith's confirmed relationship. The couple was known for PDA and matching outfits. Unfortunately, the love birds broke up in 2017.
Smith was soon seen canoodling with Fam actress Odessa Adlon. The relationship was relatively short-lived, but the couple did attend Adlon's prom together. 
In 2018, Smith announced on stage that he was in a relationship with Tyler the Creator, by saying, "I just wanna say Tyler, the Creator is the best friend in the world and I love him so f**king much. And I wanna tell you guys something, I wanna tell you, Tyler doesn't want to say, but Tyler's my motherf**king boyfriend." There was a question as to whether the young rapper was joking because he laughed while making the remark, but he confirmed the relationship on social media and in interviews.
Tyler the Creator neither denied nor confirmed the relationship.  
Who is Jaden Smith dating?
Now a couple of years later, Smith is igniting gossip once again. Rumors are swirling that the actor is romantically involved with yet another Hollywood celebrity.
Pictures have captured Smith cozying up with newly single Sofia Richie. It is rumored that Smith and Richie dated in 2012, and now they have been spotted holding hands and hugging once again. Onlookers spotted the two at the beach together, and one spectator observed, reports People: "They spent hours together on the beach. They kept flirting and hugging. Sofia looked very happy."
Unfortunately, Smith maintains the duo has a platonic relationship. When Ryan Seacrest asked Smith about the beach rendezvous, Smith replied that they're just friends. "But, me and Sofia have been friends for like 10 years. We've been going to the beach pretty consistently for 10 years too," he added. "But, yeah, we're just homies and we love each other and it was fun." 
According to DatingCelebs, Smith is currently single. However, besides his public relationship with Snyder, the rapper is known to keep his relationships private. Only time will tell who will be Smith's next public amore.