Is Jennifer Aniston Making a Huge Mistake by Befriending Brad Pitt Again?
Jennifer Aniston is friends again with her ex-husband Brad Pitt but is the famous actress making a big mistake?
Jennifer Aniston and Brad Pitt used to be one of Hollywood's hottest couples. The couple started dating in 1998 and later got married in 2000. As many fans might know, their marriage did not last long and they ended up divorcing in 2005.
Recently, both Aniston and Pitt have become single again, and it looks like the two of them are putting their past behind them to become friends. However, a lot of onlookers cannot help but wonder whether this is a good idea. More importantly, is Aniston making a mistake by being friends with Pitt after he reportedly hurt her when they were married?
Brad Pitt allegedly cheated on Jennifer Aniston with Angelina Jolie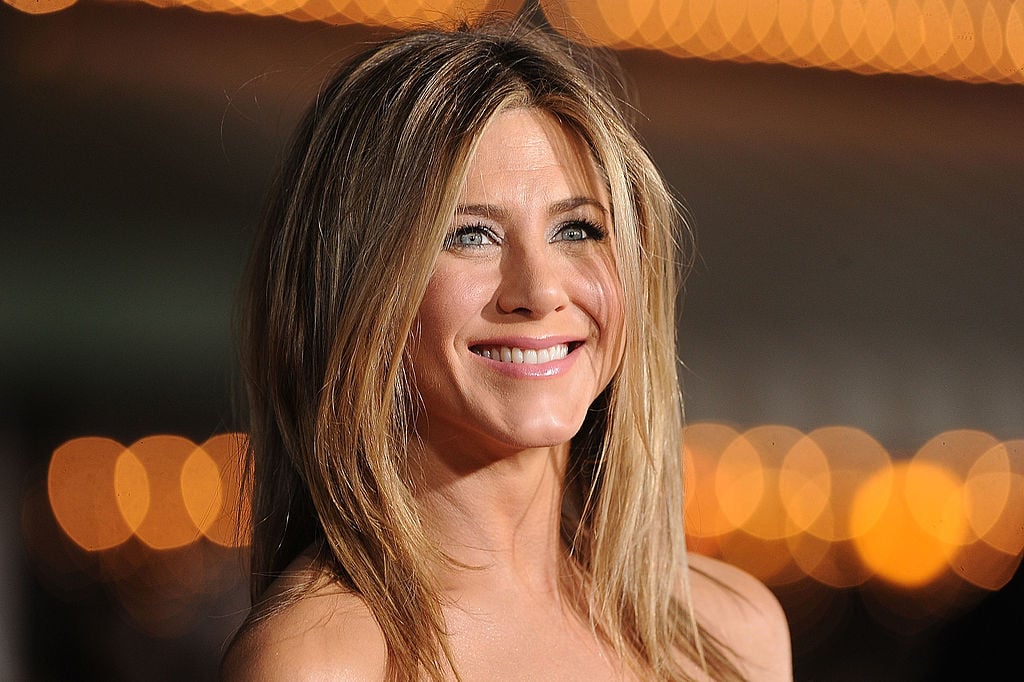 It should be noted that there is no clear cut answer as to why Pitt and Aniston ended their marriage. That has not stopped people from speculating, and many seem to believe that Pitt cheated on Aniston with his co-star Angelina Jolie while filming the movie Mr. and Mrs. Smith.
Jolie did admit that she and Pitt became close during the shoot. She once said in an interview: "Because of the film, we ended up being brought together to do all these crazy things, and I think we found this strange friendship and partnership that kind of just suddenly happened… Anything we had to do with each other, we just found a lot of joy in it together and a lot of real teamwork. We just became kind of a pair."
However, both Jolie and Aniston insisted that there was no affair and what actually happened was a lot less scandalous than the news report made it out to be. On Aniston's side, she often said that she and Pitt simply grew apart, especially since their careers often caused them to be far away from each other.
In any case, Pitt ended up being in a relationship with Jolie from 2005 to 2016. Meanwhile, Aniston was with Justin Theroux from 2011 to 2017.
Jennifer Aniston and Brad Pitt have become close again
Aniston and Pitt did not seem to be friendly terms after their breakup in 2005, but the two of them seemed to have reconnected after their respective divorces recently.
News of Aniston and Pitt being friends again first came out in early 2019 after he was spotted at her 50th birthday party. Sources told news outlets that Aniston and Pitt sometimes talked to each other. Us Weekly even quoted an insider who said that Pitt "asked for Jen's forgiveness a long time ago and she gave it."
More recently, a source even revealed that their relationship could now be flirtatious as well.
"Brad and Jen have a wonderful connection that might seem flirtatious at times," the insider shared, "They dig each other's sense of humor and have an infectious energy when they're together, but they insist things are purely platonic and nothing more than that."
The source continued: "It took a while for Jen to heal and for Brad to stop feeling bad for how he left her back in 2005… This is something they've taken their time with, and they're well aware of the hysteria around their relationship among their fans… Their bond is solid. They've come a really long way."
Is Jennifer Aniston making a mistake by befriending Brad Pitt?
While it seems like Aniston and Pitt have managed to put the past behind them, some people think that Aniston could be making a mistake by being friends with Pitt again, especially since he admitted to not treating her well when they initially divorced.
However, it seems like Aniston wants to simply give Pitt the benefit of the doubt. After all, people grow with time and are not always the same as they were many years ago.
Pitt has also changed a lot since his divorce from Jolie. He has been treating his alcohol problems and is looking to be a good father to his children.
Additionally, there is no indication that Aniston and Pitt will be romantically involved again, despite what some fans may think. It looks like they are just enjoying each other's company and are trying to have a civil relationship for the time being.