Is Jennifer Carpenter Coming Back to 'Dexter'? New Video Fuels Speculation
So far, nothing has been confirmed. But a new video is fueling speculation that Jennifer Carpenter is coming back to 'Dexter.'
One big question ahead of the Dexter revival is whether Jennifer Carpenter will return. Carpenter played Debra "Deb" Morgan, a cop for the Miami Metro Police Department and sister to the titular character. She died in the eighth and final season of the show following complications from surgery. But since the series is known for supernatural elements, many have wondered if she'll appear in the revival in some way.
So far, nothing has been confirmed. But a new video shared to social media is fueling speculation that she's coming back.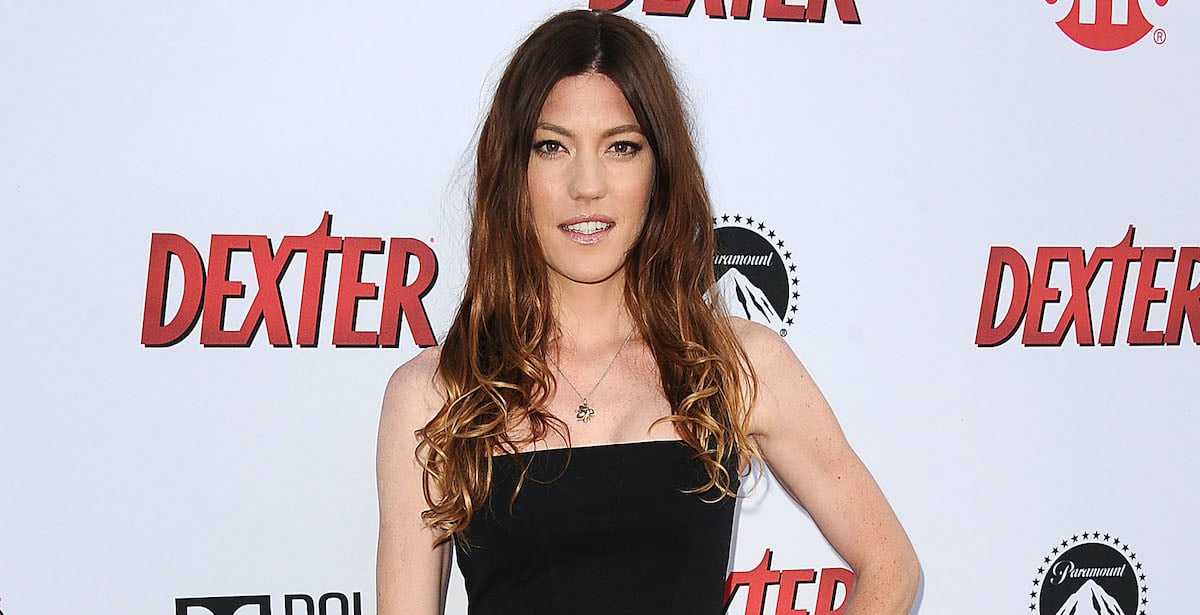 What happened to Debra Morgan exactly
As you might remember, in the penultimate episode, Debra was closing in on the serial killer Oliver Saxon. But when she went to arrest him, he shot her.
At the hospital, doctors had high hopes that she'd be fine once she had surgery. But after the procedure, she suffered a blot clot and a stroke that resulted in the loss of all motor functions.
Knowing her life would never be the same, Dexter had to make the hard decision to remove Deb from life support. He then took her out to his boat and drove her out to sea as a hurricane approached Miami. After burying her in the ocean, he drove his boat toward the storm in what appeared to be a suicide attempt. But it turns out he was just faking his death.
It was revealed in the final moments of the episode that he'd relocated to Oregon, where he started over as a lumberjack.
What is the 'Dexter' reboot about?
The Dexter revival will continue his story — but not where it left off. According to The Hollywood Reporter, the show will jump ahead 10 years and will see Dexter living in a new city with a different name.
"I mean, 10 years have passed—however many years have passed—by the time this will air, and the show will reflect that time passage in so far as the ending of the show," showrunner Clyde Phillips added on The Hollywood Reporter's TV's Top 5 podcast, before repeating, "This will have no resemblance to how the original finale was and it's a great opportunity to write a second finale for a show." 
But Phillips also clarified that the revival won't erase any past events. "We're not undoing anything," he continued. "We're not going to betray the audience and say, 'Whoops, that was all a dream.' What happened in the first eight years, happened in the first eight years."
Will Jennifer Carpenter be in the 'Dexter' revival?
So far, Michael C. Hall (Dexter Morgan) is the only original actor confirmed to be returning. But when asked about Carpenter's possible return, Phillips teased, "There is some flexibility for movie magic, and that's all I can say about it."
Though he left it up in the air, many fans are convinced Carpenter will return to the show, with some speculating she'll become a guide to Dexter like Harry was. Those rumors only grew over the weekend of Feb. 12 when a Dexter fan page claimed Carpenter had posted and deleted a video allegedly showing her in Massachusetts, where the revival is being filmed.
Showbiz Cheat Sheet cannot independently confirm whether she actually posted the photos. But there's a re-post here.
We'd be interested to see how she'd be incorporated into the show, but we'll just have to wait until the revival airs to learn what exactly happens. Keep scrolling to read more about the Dexter revival until then.