Is John Cena Engaged?
Posting cryptic messages on social media, superstar John Cena is making fans wonder if he's about to tie the knot.
Actor and WWE wrestler John Cena has been spotted with new girlfriend Shay Shariatzadeh more frequently in recent months. Now that ex-fiancé Nikki Bella is engaged to former Dancing With The Stars pro Artem Chigvintsev and expecting their first child, fans are wondering if Cena is dropping hints that he may be following suit with Shariatzadeh.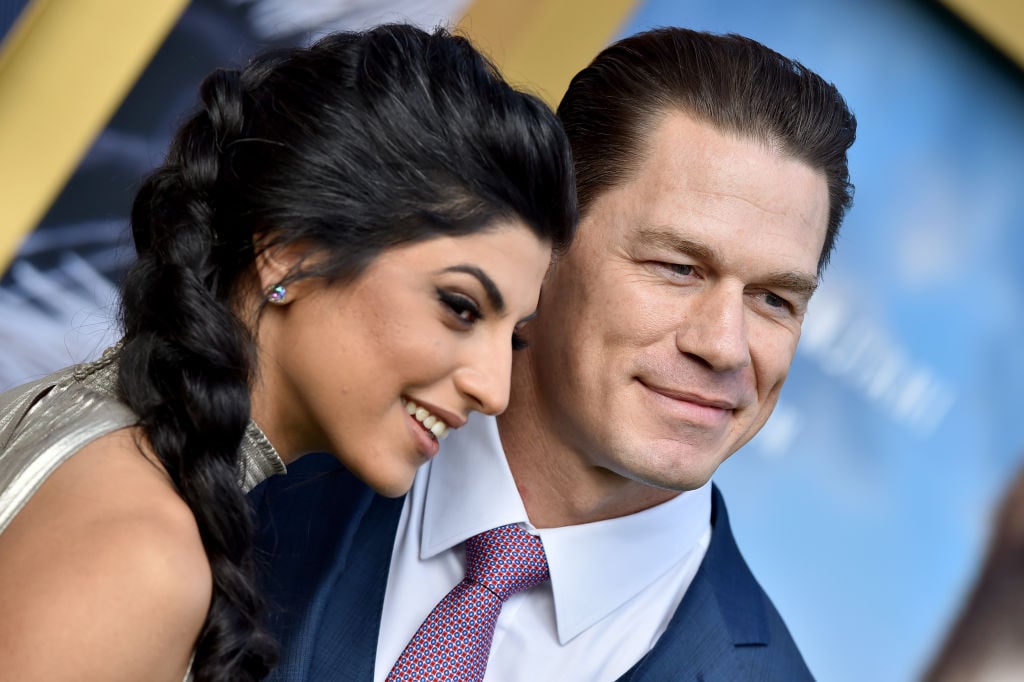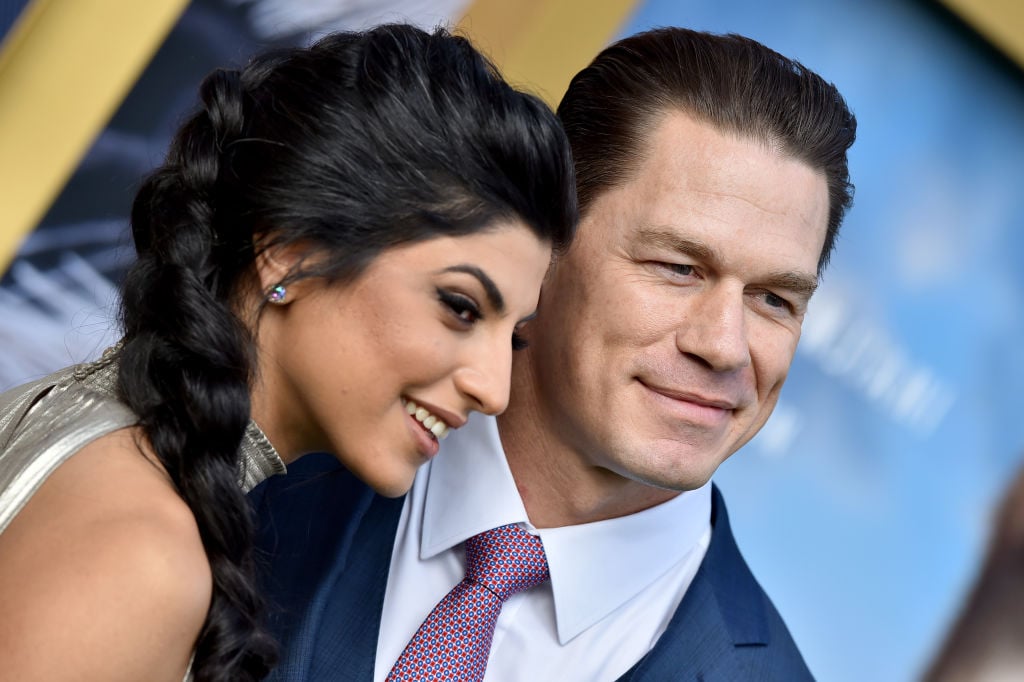 A non-negotiable issue
Cena and Bella began dating in 2012 and were engaged in 2017. According to Bustle, the couple decided to split just three weeks before their wedding date in 2018. Many speculated the breakup was due to Cena's reluctance to have children.
"I know I cannot handle raising a child… I don't have the time. And just because everyone else is happy with children doesn't mean that's how I have to live," Cena told Rolling Stone in 2016. "I've been upfront about this. I just have things I need to get done. It's not negotiable. We've been to therapy over it. I don't think it will ever be over with. I'm stubborn as f*** and extremely selfish as well. I don't want kids."
Last year, Bella spoke about her relationship with Cena, revealing that the actor had been upfront with her from the start on his priorities.
"It wasn't John's fault. John, from day one, was so honest with me," said on The Bellas Podcast, according to Entertainment Tonight. "And he was very busy in his career, but for a while in our relationship, John and I traveled together. That started to stop, so I wasn't seeing my fiancé all the time."
Though Bella suspected Cena would one day come around to share her desire to start a family, she didn't want it to be for the wrong reasons. "Deep down, John, I truly feel he wanted to have a kid with me and then your mind starts to play tricks on you and I'm like, 'Is he just doing it for me? Does he want to be a dad?' And I started to question that." she shared.
Cryptic posts
Cena has been perplexing his millions of social media followers with some mysterious posts as of late. The day after Bella announced her engagement to Chigvintsev in January, he sent out a vague tweet that seemed to contain a message for someone.
"How many people have you totally let into your life? For many out there the number is 0," he posted on Twitter. "We have all been betrayed, it hurts, but if you're brave enough to continue to try and let people in, when someone does connect with you. They will know and love you for who you really are."
On Valentine's Day, Cena posted a romantic yet non-specific message on Instagram of a man holding a heart with the words 'Say Yes,' and the caption "Stone cold sweethearts."
The pro wrestler had his followers scratching their heads again with a post from February 18 that boasts about wedded bliss. "'A happy marriage is a long conversation that always seems too short' – Andre' Maurois," Cena tweeted.
He may have put a ring on it
Us Weekly reported that on a recent trip to San Diego, Cena and Shariatzadeh were spotted by fans showing some PDA at an amusement park. Also hard to miss with the ring with a large rock on the Canadian's left hand.
The WWE star made his red carpet debut with his new flame in October at the premiere of his film Playing With Fire. He didn't shy away from gushing over Shariatzadeh, an engineer whom he met while working on the movie.
"It's a wonderful day for a movie premiere and I got a beautiful date," Cena told Entertainment Tonight of Shariatzadeh. "What's truly special about this one is that, no matter what projects I'm involved in in the future, this one will always have a special meaning because I got to film a special project and meet someone special."
The couple has not yet commented on the engagement speculation, but fans are sure to be listening for wedding news!