Is John Legend Standing up for Chrissy Teigen Amid Her Twitter Scandal?
Chrissy Teigen has been under fire lately for her past bullying scandals on Twitter. The model is facing scrutiny for resurfacing tweets where she harasses a minor. Because of Teigen's actions, many wonder what her husband, John Legend, has to say about all of this. Has he said anything about Teigen's bullying scandal?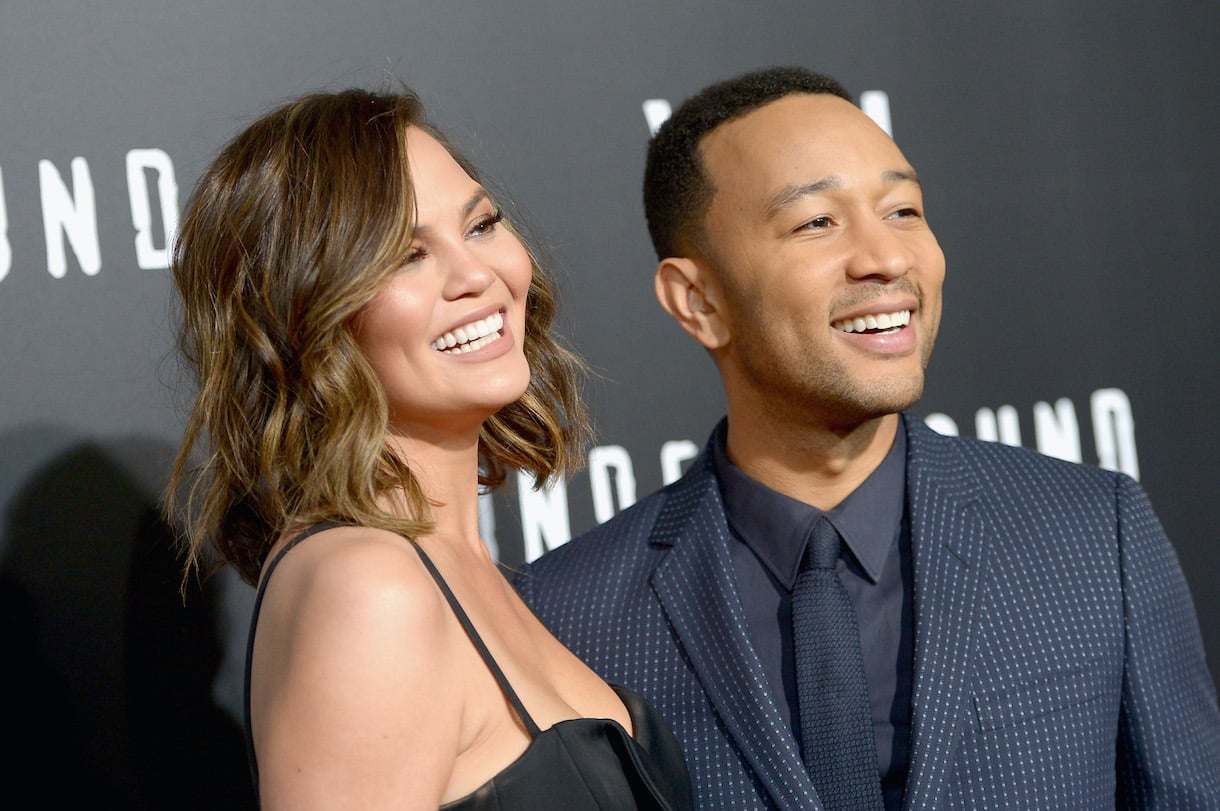 When did John Legend and Chrissy Teigen meet?
Teigen and Legend met on the set of his 2006 music video, "Stereo." In the video, Teigen and Legend share some steamy on-screen moments that apparently continued after the director yelled "cut." Because according to Teigen, the two continued to hook up long after the shoot was over.
"I'm not going to lie. We hooked up," the model tells Cosmopolitan of their time spent together following the shoot.
And according to Teigen, meeting Legend definitely helped launch her career.
"I got so lucky that I met John, who propelled my career," she said. "I'm not delusional: that definitely helped. But I don't want to be thought of as just John's wife, so I'm trying to make a name without it, which is hard in its own way."
Is John Legend standing up for Teigen amid her Twitter scandal?
RELATED: Chrissy Teigen Made a Wish That She'd End up With John Legend
Related post url: 
Teigen has been trending on the internet lately, with Twitter users calling out the celebrity for her past behaviors. And in an effort to right her wrongs, she wrote a Medium Blog Post talking about how sorry she is for what she has done. In the blog, she says, "We are all more than our worst moments."
And apparently, Legend is sticking by his wife's side throughout this scandal.
Last night, the singer/songwriter took to Twitter to repost her blog. He added in the caption, "We are all more than our worst moments," referring to Teigen's post.
How does Chrissy Teigen plan to move on from her past mistakes?
According to Teigen, she has faced "deserved global punishment" for her actions. Yet as she reveals in her blog post, she is doing whatever she can to improve.
"I'm going to keep working to be the best version of myself for EVERYONE," Teigen continues. "Everyone deserves better — even my detractors. And better is what you can expect from me. The world needs more kindness and love, and I want to contribute to it. I've been on a path of self-improvement for the past decade, and that path is going to continue.
She goes on to say that she is going to focus on the things that matter most to her to move on.
"I have so much love to give if you are open and willing to accept it," she says. "And if not, that's OK too. That's something I work on being more OK with every day. I know I let you down, but I hope I can make you proud. It's been a heavy few weeks, so I'm going to take some more time to focus on things that are most important — being with my family and taking care of myself.