Is Judge Judy Sheindlin Married and Does She Have Kids?
Judge Judy Sheindlin is known by millions of daytime television viewers for her tough, no-nonsense attitude in the courtroom and her unwavering pursuit of fairness and justice. Before attracting media attention for her budding career as a prosecutor and launching her television career with Judge Judy, the New York Law School alumna has practiced all types of law, from corporate law to criminal prosecution.
Finding ways to use the justice system to benefit the common people is a mission Sheindlin holds close to her heart, having practiced law for over 50 years and counting with her famous, widely-popular courtroom series Judge Judy, which will be ending with its 25th season. Sheindlin is far from retiring, though, as she hinted at an upcoming television program called Judy Justice. Details are vague for now, but it's great to know everyone's favorite fiery television courtroom judge is still doing what she does best.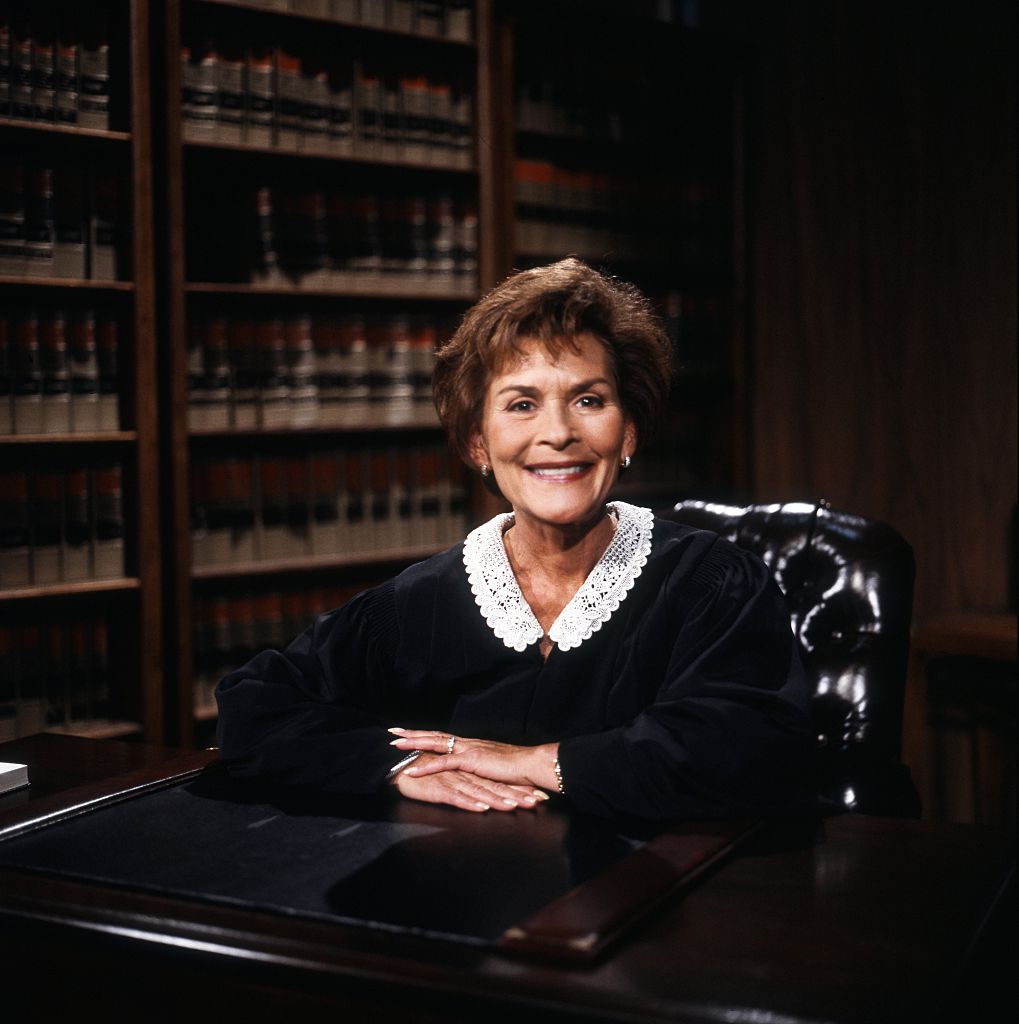 So outside of the courthouse and the production studio, what is Sheindlin's personal life like after she shrugs off the judge's gown and rests her gavel? Is Judy Sheindlin married? Does she have any kids? Keep reading to learn more about the personal life of Judge Judy Sheindlin: 
Sheindlin married her first husband Ronald Levy in 1964
After finishing her law degree at New York Law School in the Tribeca area of New York City, Sheindlin and her new husband, Ronald moved to New York together. Sheindlin was preparing to take the bar exam and take the next steps toward furthering her legal career, but found her professional aspirations being forced to take a hiatus by social expectations. 
Even though she wanted to move forward with her legal career, Sheindlin felt pressure to live a more traditional, domestic lifestyle. "It was time for me to get married. All my friends were getting married," she explained in an interview with Fox's OBJECTified. "Well, I did feel the need to become a housewife, to do the traditional thing." Especially after having a less than savory first taste of the legal profession as a corporate attorney at a cosmetics firm, Sheindlin decided it was time to start a family. The couple had two children, Jamie and Adam. Levy eventually became a prosecutor in juvenile court while Sheindlin was a stay-at-home mom. "I was never one of those women who said, 'I want to have a career and I'm not really into having babies." she explained. Even though she thought she was doing all the right things for a woman her age, Sheindlin still felt adrift in some ways that confounded her. 
"After a period of time, I was bored," she continued to explain, "I went back to school, I went for my Master's in Family Law at New York University." As a stay-at-home mom, Sheindlin felt unengaged from the world around her and eventually, her marriage with Levy began to suffer. She admittedly struggled to be a present mother for her children during the divorce and separation process while she was overwhelmed by her own marital stress as well as the emotional tension surrounding the cases she worked on. As her career as a family prosecutor bloomed, her relationship with Levy began to wilt and after 12 years of marriage, the two divorced in 1976. "We grew differently, and my first husband is a lovely, lovely man," Sheindlin explains, "but he always viewed my job as a hobby and there came a time where I resented that." After about a decade of working as a prosecutor for family law, Sheindlin was appointed to a seat as a judge in family court by Mayor Ed Koch, who was inspired by Sheindlin's reputation as a strong prosecutor. 
Three months after her divorce with Ronald Levy, Judy met Jerry Sheindlin, an attorney who would eventually serve on the New York State Supreme Court. The two were almost instantaneously smitten with one another.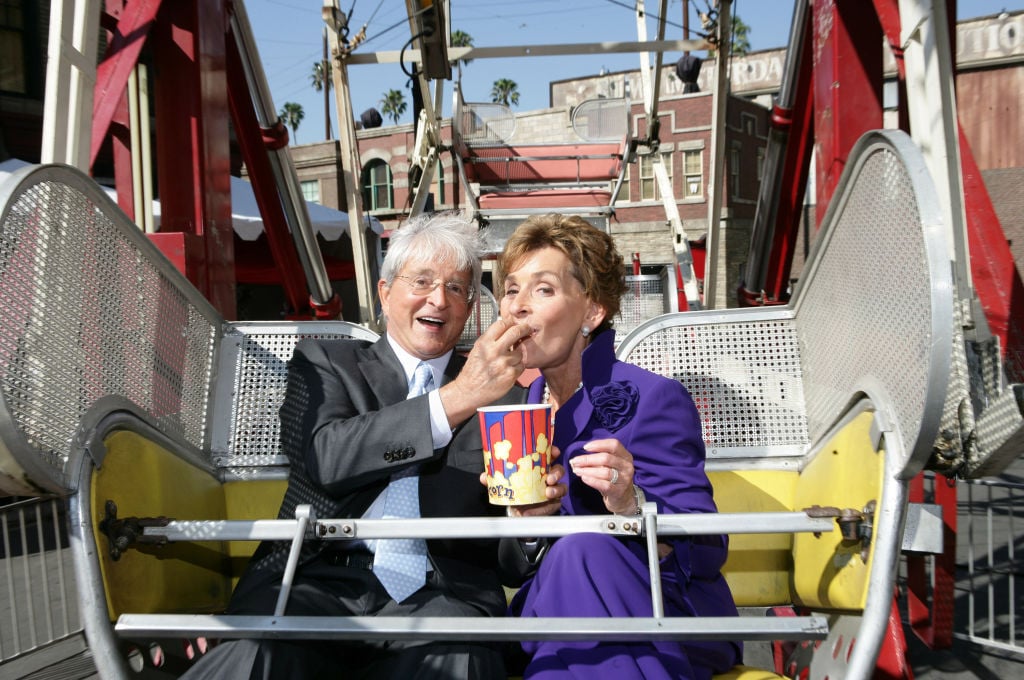 Jerry and Judy Sheindlin get married months after meeting
Judy, a prosecutor at the time, spotted Jerry Sheindlin at a bar chatting with a New York Post reporter about a murder case. Jerry recounted their adorable first meeting in an interview with The Los Angeles Times, where he recalls Judy entering the room, poking her finger in Jerry's face and asking teasingly, "And who is this?" He fondly recalls telling her, "Lady, get your finger out of my face!" and adding that they have been together ever since. 
Judy proposed to Jerry and the two were married in 1977 shortly before Judy Sheindlin's legal career took off and skyrocketed as Judy was promoted to supervising judge in the Manhattan division of the family court four years after being appointed to a seat as a judge in family court. Caught in a whirlwind romance with a budding career and a growing family, it didn't seem like things could get much better for Judy and her family. However, years later, tragedy struck. 
In 1990, Judy's father, Murray Blum, died at 70 years old; the loss struck Judy especially hard as she felt close to him. While reflecting on both the pain of losing her father and her life's journey overall, the 77-year-old judge noted, "A combination of tenacity and luck brought me here today. Nothing in my early childhood suggested to anyone — except maybe my father — that one day I would be standing here and be known simply as Judge Judy." The tragedy of Blum's death exacerbated Judy's quality of life and mental health and created a negative ripple effect on trouble began to brew between Jerry and Judy, as Judy felt emotionally neglected. The pair divorced that same year, but due to a mix of loneliness and a deep desire to keep the family together, the pair remarried the following year and have remained married to this day. 
"I missed [Jerry]," she explained to a male interviewer with Fox OBJECTified, "I missed him and I really found out – this is not to denigrate your species – actually, most men are alike." With nearly 30 years dividing the couple from their brief separation, Judy admits that the experience taught her some valuable things about life and her relationships with men. As a result, Judy and Jerry are stronger than ever.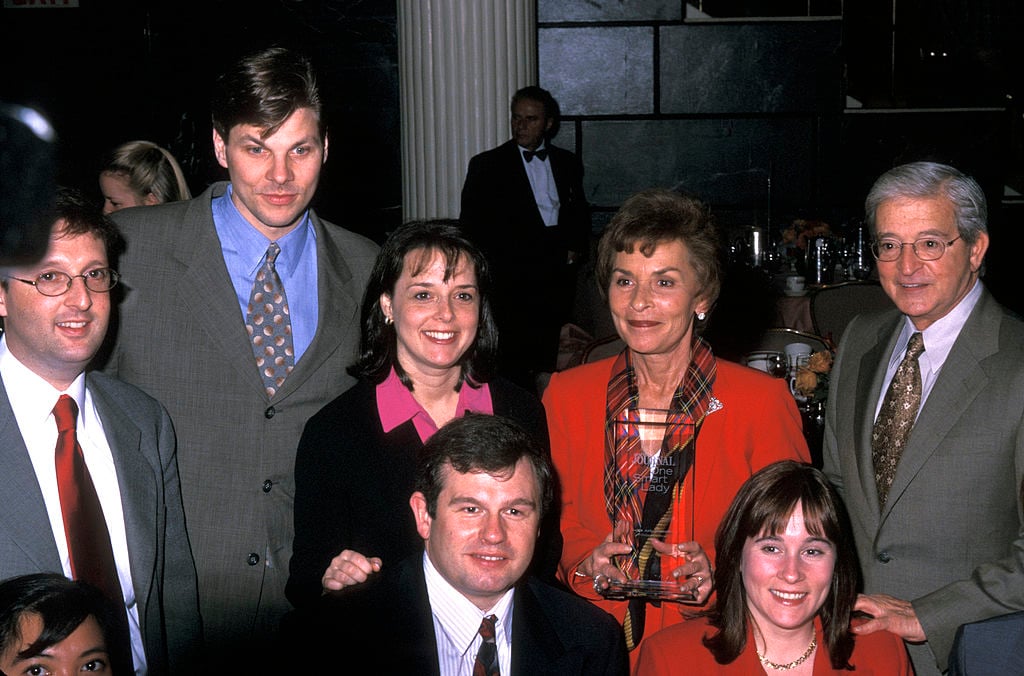 How many children do Judy Sheindlin and her husband have?
Judy has two children, 54-year-old Jamie and 52-year-old Adam from her previous marriage with attorney Ronald Levy. After marrying Jerry Sheindlin years later, Judy's family grew by three with the addition of her stepchildren, 52-year-old Nicole, 53-year-old Jonathan, and 56-year-old Gregory Sheindlin. Many of Sheindlins' kids went on to pursue careers in the justice system as attorneys just like their parents. 
Judy and her stepdaughter, Nicole Sheindlin partnered together in 2006 to form the work-based mentoring program Her Honor Mentoring, an organization that connects women in the various stages of career-building with other women working in similar career fields and industries with the goal of building strong, lasting "mentor-mentee" relationships between them. Since its creation, the mentoring services have become available to more and more of the youth in the Westchester County, New York area. 
With the famously strict, no-nonsense attitude Judy flaunts in her show and the "occasional" harsh word directed anyone and everyone being interrogated by Judge Judy, it's probably not uncommon for fans to wonder what Judy might be like as a parent. In an episode of Judge Judy, Sheindlin refers to her children as she warns a witness of a motor theft incident not to try to act cute or non-assuming in a feeble attempt to try to manipulate and deceive her. "My children are better looking than you, sir, and they don't get over on me either." she declared, with a scoff and an iconic Sheindlin eye roll. 
While she may have been a bit stricter and tougher with her own children, it's definitely safe to say that the opposite is true for Judy's 13 grandchildren. While Judge Judy effortlessly flaunts the perfect tough, intimidating exterior for the courtroom, Judy Sheindlin puts away the cloak and gavel and adopts a gentler demeanor for family, especially when it comes to her grandchildren. She admits to spoiling them whenever she can. "I spoil them," Judy said in an interview with ET. "I'm trying to think of how we don't, but the answer is we do. We don't even think we're doing it." 
Even though Judge Judy Sheindlin has both infuriated and scared off guests of the nation's favorite televised courtroom over the years, her devotion to family reveals a softer, warmer side of everyone's favorite television judge that fans don't see very often, or may not even believe is real. This just in: After 25 years, we've uncovered that Judge Judy Sheindlin might just truly be a big softie deep down… Just don't let her future defendants know. 
Read more: How Judge Judy Sheindlin's Salary Changed After 25 Years of Serving Justice on Television