Is Justin Hartley Dating Since Blindsiding 'Selling Sunset' Star Chrishell Stause With Divorce Papers
This Is Us star Justin Hartley's divorce drama with Chrishell Stause is about to play out on the new season of Selling Sunset. Cameras were on hand to capture the couple's shocking split, which completely blindsided the reality star. While fans are eager to find out what really happened, others are wondering if Justin has already started dating since the divorce.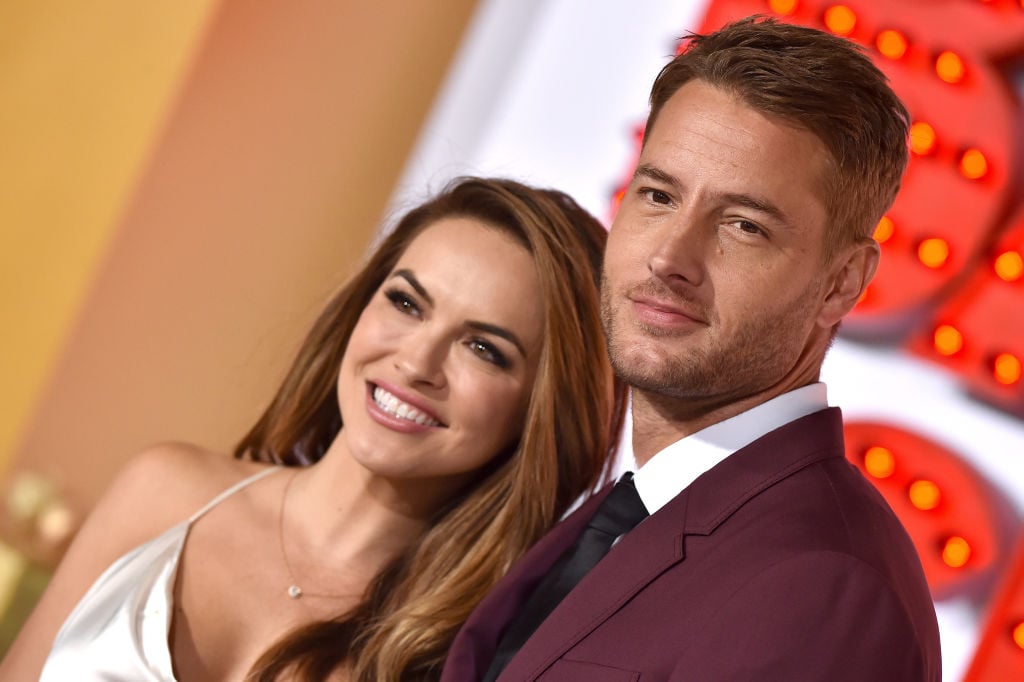 Inside Justin Hartley and Chrishell Stause's split
Season 2 of Selling Sunset concluded with a major teaser about Justin and Chrishell's divorce. The eight-episode run premiered on Netflix last week and the final episode revealed that season 3 will focus on the couple's split.
Back in November, Justin filed for divorce, ending his two-year marriage to Chrishell. After a few months of ups and downs, the couple officially ended things in February.
At the time, the two were filming season 3 of Selling Sunset, which is set to debut on Netflix later this summer. With the cameras on hand to catch all of the drama, fans will get an inside look about the couple's breakup next season.
Unfortunately, we do not know why the This Is Us star parted ways with Chrishell. In their official divorce papers, they cited the usual "irreconcilable differences." Although we will likely learn more in the upcoming season, the promo clip reveals that Chrishell did not see the divorce coming.
Did Justin blindside Chrishell with the divorce?
At the end of season 2 of Selling Sunset, a teaser shows Chrishell standing by herself looking off in the distance. The reality star is hanging out with her co-worker and good friend, Mary Fitzgerald, when she admits that the divorce was a huge shocker.
"I'm just kind of in shock with it all," Chrishell told her friend, who replied, "He just blindsided you?"
Chrishell quickly added that the separation has been very difficult to deal with because everyone knows about it. After giving Mary a good hug, Chrishell confessed that she doesn't know what to do with herself now that Justin is out of the picture.
"I love him so much. This was my best friend. Who do I talk to now?" she stated.
When Chrishell and Justin announced their divorce last fall, a source told ET Online that the couple's close friends were shocked by the news. Not only did they seem like the perfect couple, but the source speculated that Justin may have been acting on an impulse.
This is Justin's second divorce. The actor was previously married to Lindsay Korman, who was one of his co-stars in Passions. Justin and Lindsay share a daughter, whom they welcomed in 2004.
Is Justin Hartley dating anyone new?
Now that Justin and Chrishell's marriage is over, the big question is whether he has started dating anyone new. Justin has been living the single life for a few months and has faced plenty of romance rumors since the divorce.
Back in January, for example, Justin was spotted hanging out with a mystery girl near his house. According to Screen Rant, the actor appeared high in spirits throughout the outing and his friend later left in her own vehicle.
Turns out, the mystery girls was actually Justin's hairstylist. Although they looked like they were having a good time together, sources say that nothing romantic happened.
Justin's social media accounts have not offered any clues about a budding relationship. He usually just posts photos of his dog and updates fans on his show. From the outside looking in, it does not appear as though the This Is Us star has found anyone special.
Instead, Justin is currently focusing on himself and is in a reflecting mood. Although he is surrounding himself with "good people," it looks like he is waiting to jump back into the dating pool.
"You have to slow down once in a while and realize where you are and appreciate what you've done and reflect a little bit, and be like, 'What's going on here?' And make sure you're OK. Surround yourself with good people. That's a good thing to do as well," he shared.
Justin Hartley returns in new episodes of This Is Us this fall on NBC. Selling Sunset season 2 is currently streaming on Netflix.