Is Kanye West Forcing Kim Kardashian To Embrace Modesty?
Fans are convinced Kim Kardashian is being forced by Kanye West to dress more modestly.
Kim Kardashian made a name for herself by exposing her body. After all, she came into the spotlight for the first time because of her sex tape.
But her husband, rapper Kanye West, doesn't want her to continue this trend. He's recently embraced Jesus in a big way, and Kardashian's sexy look doesn't fit in with his new lifestyle.
For now, Kardashian appears to be going along with West's wishes. But is she doing that because she wants to? Or is West forcing her to make the change?
Kanye West claims his wife's sexiness 'affects his soul'
At this year's Met Gala, Kardashian wore a stunning dress that was designed to look like she'd just stepped out of the ocean. Dripping with beads and sequins, and a corset so tight some wondered if she'd had a rib removed, Kardashian's dress certainly drew attention.
But according to West, it was for all the wrong reasons. We first found out about West's disapproval when the drama, filmed during her dress fitting, aired on Keeping Up With the Kardashians. Apparently, he wasn't so keen on his wife showcasing her sexiness to the world.
As he explained to Kardashian, when he first became a rapper, it was normal to have half-dressed women around all the time. He bought into the idea that his wife needed to display her sexiness in order to keep up with everyone else. But as he's gotten older and grown in his faith, West's ideas have changed. 
"I didn't realize that that was affecting my soul and my spirit as someone that's married and loved, the father of what's about to be four kids," West explained. "A corset is a form of underwear. It's hot. It's like, it's hot for who though?"
Naturally, Kardashian, who had been planning her outfit for months, didn't appreciate West springing these new ideas on her at the last minute. There was nothing she could do to change her dress with so little time before the event.
Listening to West complain about the outfit, which he would have liked in the past, only caused Kardashian stress. In the end, Kardashian acknowledged West's feelings but wore the dress anyway. And she killed it: Media outlets everywhere reported on her dramatic look.
However, it appears that going forward, she does want to increase her modesty to please West. 
Kim Kardashian has become more modest
After giving it some thought, it appears that Kardashian has sided, at least somewhat, with her husband. According to recent interviews, she intends to dress more conservatively in the future. And a big part of her changing views can be contributed to Instagram.
"I have kind of had this awakening myself," she told New York Magazine. "I realized I could not even scroll through Instagram in front of my kids without full nudity coming up on my feed pretty much all the time. And I definitely contributed to that."
Another reason she wants to cover up more is her burgeoning law career and recent visits with U.S. President Donald Trump.
"I also did think, like, Okay, I'm here in the White House and then the next day I was posting, like, a crazy bikini selfie," Kardashian said. "And I was thinking, I hope they don't see this. I have to go back there next week."
Is Kanye West forcing Kim Kardashian to become more modest?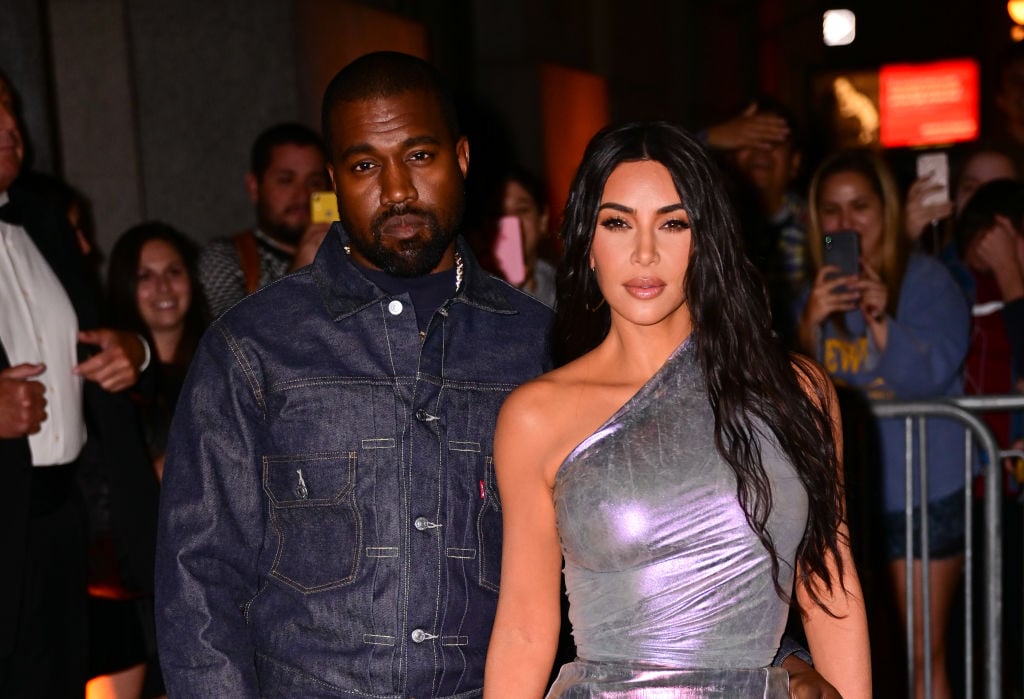 When people see that Kardashian wants to change a big part of her image, it's natural to wonder if she's doing it for the right reasons. West has expressed that he's uncomfortable with her continuing to show her body, but according to Kardashian, he doesn't force her to do anything.
"I listen to him and understand him," she told New York Magazine. "Still, at the end of the day, he always gives me the freedom to be and do what I want."
When you're married and spend a lot of time with someone, it's normal to exchange ideas and influence each other. West may have been the one to encourage Kardashian to begin thinking this way, but it sounds like she makes the final decisions herself.