Is Kate Beckinsale Dating Pete Davidson's Best Friend, Machine Gun Kelly?
Going after the friend of one her ex's definitely isn't out of the question for Kate Beckinsale.
Eight months after the actress called it quits from Saturday Night Live star, Pete Davidson, she's now got her eyes set on his close pal, Machine Gun Kelly.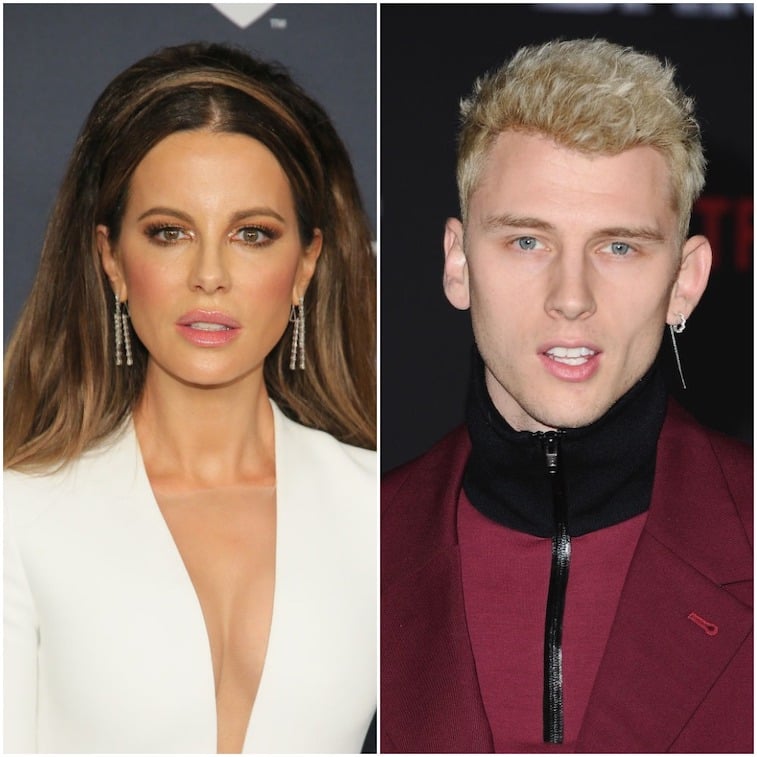 Are Beckinsale and Kelly actually dating? How does Davidson feel about the pair's potential romance? Here's everything we know about the stars' relationship so far.
The pair were recently spotted at a Golden Globes after party together
Following Beckinsale's whirlwind romance with Davidson, it nows seems like she's getting pretty close with his best pal, Machine Gun Kelly.
On January 5, both celebrities were spotted attending the InStyle and Warner Bros. after-party following the 2020 Golden Globe Awards.
Though they arrived to the event separately, Beckinsale and Kelly (whose real name is Colson Bake) left the A-list shindig together, with Page Six obtaining photos of them exiting the Chateau Marmont and getting into the same car.
Shortly after leaving the event, the 29-year-old rapper took to his Instagram Story to reveal that he was locked out of his house. As for whether or not Beckinsale was with him when this happened remains unclear.
While Beckinsale and Kelly's sighting comes as a complete surprise, this isn't the first time the actress has made a love connection during a Golden Globes after-party.
Last year, onlookers caught the "Underworld" star getting pretty cozy with Kelly's best friend, Davidson.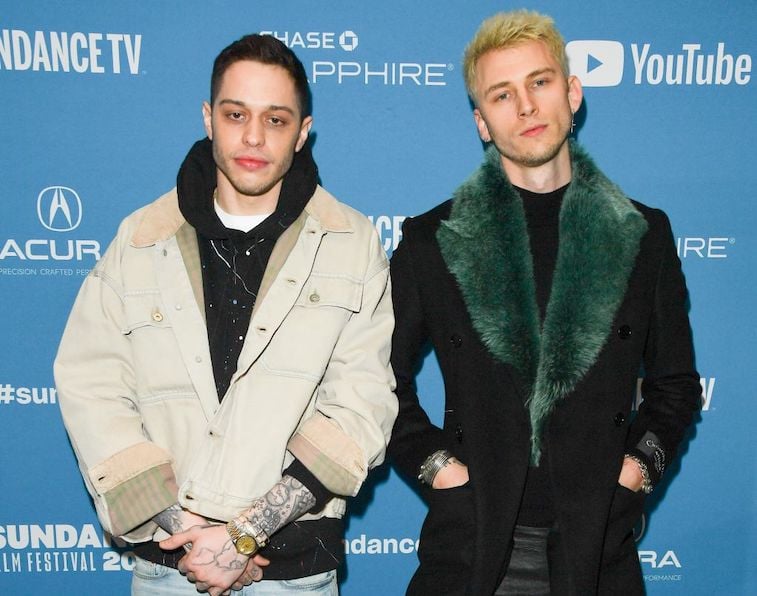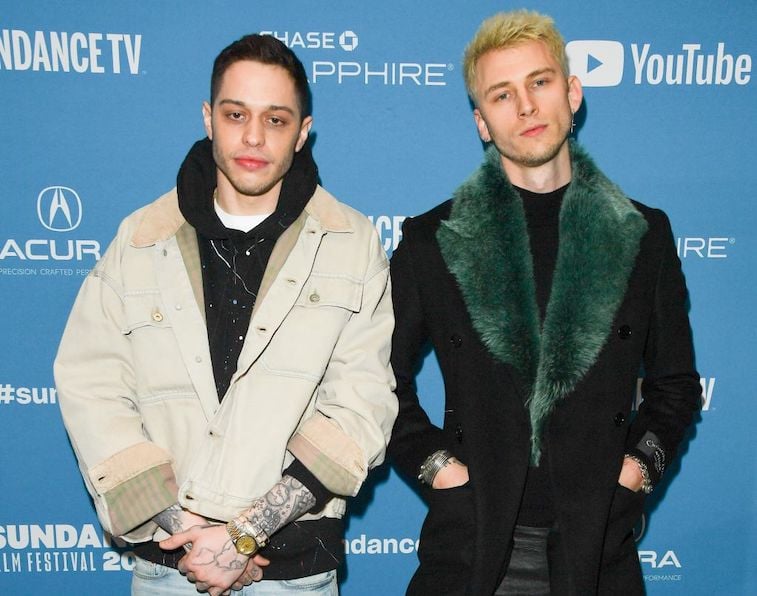 At the time, eyewitnesses revealed that the actress and the comedian were flirting up a storm during the event and spent most of the night getting to know each other.
After enjoying some laughs and friendly conversation, Beckinsale and Davidson left the event, but did not go home together.
The pair went on to have a romantic relationship, which attracted the attention of many due to their multiple public make out sessions.
In March 2019, Beckinsale briefly addressed their romance during an interview with the Los Angeles Times, where she opened up about media scrutiny that comes with dating someone like Davidson.
"I've never been in this position before," she confessed. "Never dated anybody who comes with their own bag of mischief."
In April 2019, sources confirmed that the pair had called it quits after dating for just 3 months.
Beckinsale and Davidson split was amicable
Although Beckinsale and Davidson made it seem like they were smitten with each other, they eventually decided that it'll be best if they just remained friends.
Following their split, a source told Entertainment Tonight that though the former lovers were no longer dating, they continue to stay on good terms with one another.
"They're still friendly but are not on romantic terms," the source shared.
Since their split, Beckinsale has remained single while Davidson has gone on to date 18-year-old supermodel Kaia Gerber.
Now that the actress has been spotted with Kelly, we can definitely see their relationship turning romantic in the near future.
As for what Davidson thinks of his best friend dating his ex, that is still up in the air.