Is Katy Perry Canceling Her Wedding Due to Coronavirus?
Katy Perry and Orlando Bloom want to tie the knot. But like a lot of other couples during this time, it is unclear whether they will actually be able to or not. As coronavirus (COVID-19) continues to spread, large events are being canceled and President Donald Trump recommended that people not gather in groups larger than 10. So, what does that mean for Perry and Bloom's wedding?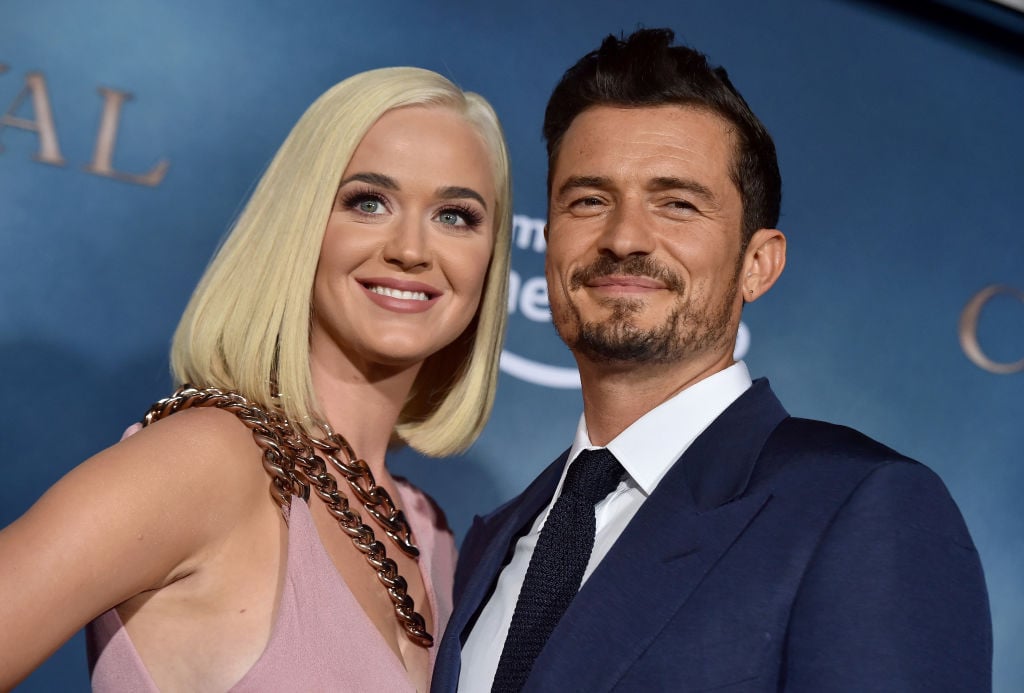 Katy Perry and Orlando Bloom's engagement
Bloom proposed to Perry on Valentine's Day in 2019.
"We went to dinner and I thought we were going to go see some art after dinner, but we pulled up to a helicopter," she said of the proposal on Jimmy Kimmel Live!  "But it was really sweet."
"Actually, the funny part is we had champagne in the helicopter and the box was in his pocket and he had written down everything he wanted to say in a note," she said.
"He was going to pull it out while I'm reading it, so I'm reading it but I'm hearing the champagne is like broken, the bottle's everywhere. I'm still looking at the note but he's pulling out this box that's too big for his coat pocket and it rips his coat pocket and his elbow goes into the champagne."
"He did so well."
What was the wedding supposed to be like?
Perry and Bloom had everything for their wedding set to go before the coronavirus outbreak intensified.
"It was all set for Japan with 150 guests. Katy was actually really excited about walking down the aisle pregnant," a source close to the couple told People. "They were both so elated that all the wedding details were finally coming together, but they are hitting pause because of coronavirus."
Are Katy Perry and Orlando Bloom postponing their wedding?
Bloom and Perry are so excited about the upcoming nuptials that they don't want to reschedule the wedding. Instead, they are looking to change their plans in another way.
"Katy doesn't want to postpone her wedding, but it's something that is looking more and more likely by the day," a source told HollywoodLife.
"It's unfortunate, but she's taking it in stride," another person said. "She's told friends that they might just do something private at home and then have the big celebration in Japan when this all calms down."
Bloom also alluded to the wedding possibly being postponed in an interview with the Times.
"But I'm not joking when I say that coronavirus might have a play in whether we put things on ice, because we're going to be traveling and we don't want anyone to feel uncomfortable," he said.
And because they care the most about having those close to them at the wedding, they will probably postpone it until the country is not in a state of social distancing.
"Orlando and I are united with our approach," she recently told Stellar Magazine. "It's not about the party. It's about the coming together of people who will hold us accountable when things get really hard. Those are just the facts when you're with someone who challenges you to be your best self."