Is Keanu Reeves Okay? 'Toy Story 4' Character Dredges Up Tragic Past
With John Wick 3 opening to a domestic box office total of $57 million, it's safe to say that Keanu Reeves is solidly back on everyone's radar. Combine that with the fact that he's got a pivotal role in the upcoming Toy Story 4, and it seems as if this may be Reeves' latest big year in cinema.

It's been 24 years since we first saw Toy Story hit theaters, and nine years since Toy Story 3 debuted. And with the latest installment taking a new direction entirely, it's exciting to see some new talent hitting the all-star cast. But it's not all sunshine and flowers. Reeves has let it slip that his Toy Story 4 character might be a bit tragic—not unlike the actor's own history.

Who is Duke Caboom?
Toy Story 4 is introducing several new characters, one of which is Reeves' role, Duke Caboom. Duke Caboom is a Canadian stuntman toy who aims to use his select skills to assist Woody and Buzz Lightyear.

For Reeves, this is a major departure from his recent role in John Wick 3, adding some levity to his otherwise action-packed career. But it's not all fun and games for Caboom. Reeves describes his character as being wounded, and in need of emotional assistance

Reeves told Entertainment Weekly, "Every kid has their toy, and Duke let his kid down when he couldn't do what the commercial said he could. So he's a wounded person!" Reeves went on to add, "He's needing to have some, I don't know, catharsis. Some feeling. I wanted him to have a real sensitivity and a soft heart."

According to Reeves, Caboom has a rather bombastic personality, and it's not all suffering and action for the stuntman toy. "I also saw him as a character that has a really wide dramatic bandwidth in the sense of being so big – 'Kaboom! Kapow! Let's go!' But who can also then share his wounds, like, 'You have a kid? I had a kid. I let him down!' And he can get quiet. So it was really a lot to play with on the playground."

A tragic history of his own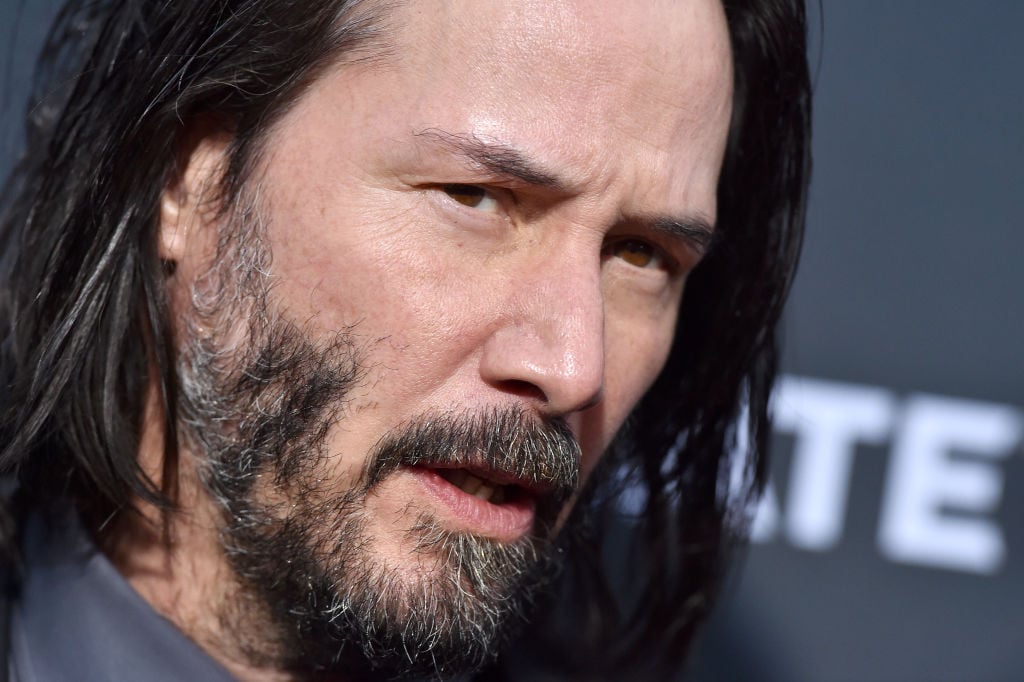 Born in Beirut, Lebanon, Reeves' mother was showgirl and costume designer Patricia Taylor. His father was a geologist, Samuel Reeves. At the age of three, Reeves' father left his family. Reeves moved around often in his childhood, which meant jumping between a variety of high schools. His learning experience was made even more challenging by Reeves' dyslexia.

Despite these challenges, Reeves was able to make his way to Hollywood. He formed a close bond with fellow actor River Phoenix after meeting on the set of I Love You to Death. Reeves went on to share the script for My Own Private Idaho with River Phoenix, assured that Phoenix would be perfect for the role. Unfortunately, it's on the set for this film that Phoenix developed a drug addiction. In 1993, River Phoenix overdosed on Valium, cocaine, and heroin.

A mere five years after losing his closest friend, Reeves fell in love with David Lynch's assistant Jennifer Syme. The two conceived, but their child Ava Archer Symes-Reeves was stillborn. A few weeks later, the couple ended their relationship. A year and a half later, Symes was killed in a car accident.

In an interview with Parade, Reeves addressed the challenge of dealing with grief in his life. "Grief changes shape, but it never ends. People have a misconception that you can deal with it and say, 'It's gone, and I'm better.' They're wrong. When the people you love are gone, you're alone."

Reeves has cited these tragedies in his life as being the reason he tends to avoid long-term relationships. Perhaps Reeves and his character in Toy Story 4 really do share some similarities.