Is Kendall Jenner Jealous of Kylie Jenner's Wealth?
Kendall and Kylie Jenner grew up alongside each other on Keeping Up With the Kardashians. The girls weren't even teenagers yet when the show aired, and they're much younger than their four Kardashian half siblings. The two did everything together, from hanging out as young kids to launching business ventures as young adults. But now, Kylie has out-earned her older sister by nearly $1 billion. Is there any jealousy on Kendall's end?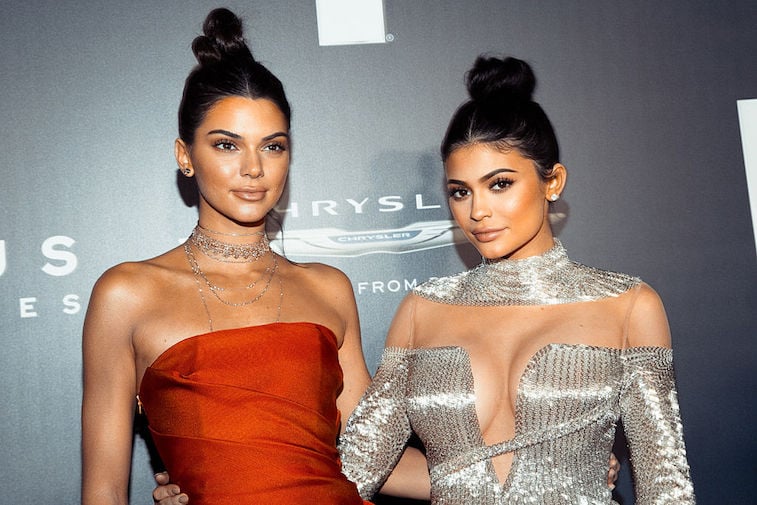 Kendall and Kylie have partnered for various business ventures together
As soon as Kendall and Kylie were old enough to think for themselves, they were already dreaming up business ideas. In 2012, the sisters started working on a collection in partnership with PacSun called The Kendall & Kylie Collection, which hit stores in 2013. Then, in 2015, the sisters partnered with Topshop to launch Kendall + Kylie, which included clothing, accessories, and swimwear. The sisters' Kendall + Kylie line is currently available in various stores including Nordstrom and in online shops such as Lulu's and Amazon.
Kendall took her career in the modeling direction while Kylie went for cosmetics
As the two got older, their career paths separated a bit. Kendall stands at 5'10 and likely only weighs around 110 pounds — the perfect size for a runway model. She pursued modeling thanks to sister Kim Kardashian and became a Victoria's Secret angel in no time. She was the world's highest-paid model in 2018. Kylie's career took a bit longer to get started. When Kendall was at the height of her Victoria's secret fame, Kylie was working on launching her own cosmetics brand. Kylie's career may have gotten a slower start, but her net worth grew tremendously when Kylie Cosmetics finally launched.
Kylie is officially a billionaire, while Kendall is only worth around $30 million
Kendall has seen plenty of success in modeling and is worth an estimated $30 million. She's modeled for several campaigns in addition to Victoria's Secret, including Calvin Klein. She also partnered with Estée Lauder for a new line back in 2016 and 2017. But Kylie stayed focused on her cosmetics, and as of 2019 she is the world's youngest self-made billionaire. Her cosmetics line took off and products often sold out within a minute of hitting shelves. The brand became something nobody expected — Kylie's family probably never even saw it coming.
Kendall has always kept to herself and likely doesn't mind not being in the spotlight as much
The one thing about Kendall is that she doesn't have an aggressive personality. Kendall has always kept to herself; she keeps her life as private as possible and has never been one to show off what she has. Although Kylie is arguably the more famous sister these days, Kendall is probably content not getting all of the attention. Even when it comes to her basketball boyfriend, Kendall is hard pressed to release any details about her life. Kylie's unbelievable fame and fortune probably doesn't appeal to Kendall as much as some may think.
Kendall has a low-key personality and has always been supportive of Kylie — she likely isn't too jealous  
While everyone probably wants to be a billionaire, it's hard to believe Kendall would be green with envy over everything her sister has accomplished. Kendall and Kylie are still very close, and Kendall has always been supportive of her sister's decisions. Sure, anyone would love to have $1 billion to play with, but Kendall probably isn't any more jealous than anyone else would be of Kylie's success.
Check out The Cheat Sheet on Facebook!