Is Kendall Jenner Dating Jordyn Woods' Ex Devin Booker? 'KUWTK' Fans Aren't Pleased With Sloppy Romance
Kendall Jenner was recently spotted on a quarantine road trip with NBA star Devin Booker. The sighting raises a lot of questions. The most burning one,  of course, are they together? What exactly is their relationship all about? Jenner's people have come forward to answer this and other questions about Jenner and Booker's recent outing, but fans aren't satisfied with the answers. 
Are Kendall Jenner and Devin Booker together?
Jenner is notoriously silent about her romantic life. Unlike her sisters, she doesn't post about new relationships on social media.
In fact, she barely posts about relationships on social media at all. She's been open about some of her romances, but usually only when things get a little serious. 
Booker would not be the first NBA player Jenner has dated. She has previously been linked to Ben Simmons and Blake Griffin, both of whom are also professional basketball players. But according to sources close to Jenner, she is not adding Booker to the list of NBA players she's dated. 
The source insisted that Jenner and Booker are just friends. They went on a road trip together, but just to get some air. Even though they're supposed to be quarantined right now like everyone else, Booker and Jenner feel comfortable breaking the rules a little.
According to the insider, it's okay because they are part of the same friend group who are all following the proper guidelines. It's true that Booker and Jenner have been friends for a while. But the way they met would make any romance between the two a little awkward. 
Devin Booker and Jordyn Woods have a history 
Jordyn Woods has a torrid history with the Kardashian-Jenner clan. She was Kylie Jenner's best friend and was friends with all the Kardashian-Jenner girls by extension.
Drama between Woods and Khloe Kardashian ruined all that. Woods reportedly hooked up with Kardashian's boyfriend Tristan Thompson, while the two were supposedly still together.
The scandal itself was devastating for Kardashian, and for the rest of the Kardashians. Kylie Jenner lost her best friend. But, unfortunately, it led to Kim Kardashian West and Khloe Kardashian bullying Woods, which turned fans off to the whole Kardashian brand. In some ways, it seems like they're still recovering from the Woods scandal. 
Like Kendall Jenner, Woods has dated her fair share of NBA players. Booker was one of them. Jenner would know more than anyone about their relationship. She even went on a double date with Booker, Woods, and her then-boyfriend Simmons. 
Kendall Jenner and Jordyn Woods together could be awkward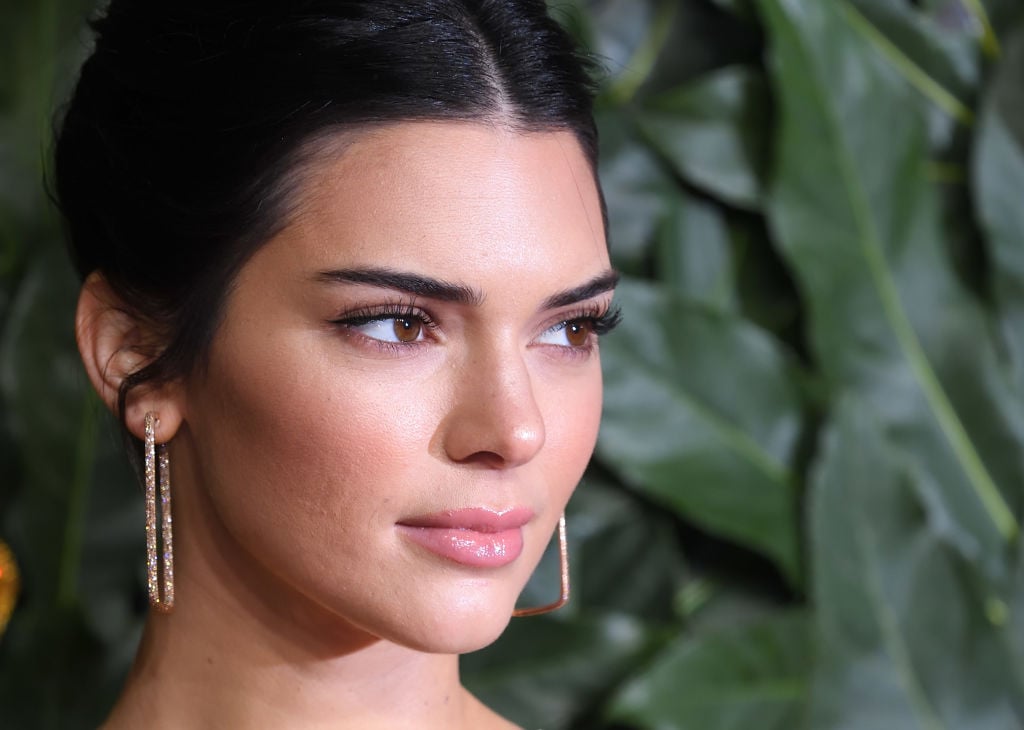 In 2018, Jenner and Simmons enjoyed a night out with Woods and Booker, who were a couple at the time. Considering that, plus the Kardashian-Jenner history with Woods, their getting together now is a little awkward, and fans don't have nice things to say to Jenner. But in true Jenner fashion, she has the perfect clap backs. 
She made headlines last week when she busted out another one of her perfect Twitter one -iners in response to a troll commenting on her recent road trip with Booker. The social media user basically said that it seems like Jenner is passing players around, referring to her history with NBA players. Kendall, ever the low-key feminist, replied: "they act like i'm not in full control of where i throw this c***h."
And that's Kendall Jenner for you. Yes, her getting together with Booker would be messy, awkward, and sloppy — if it's anything more than friendship. Fans would hate it. But she doesn't seem to care. If she and Booker are an item, or close to becoming one, public opinion won't change much. As Jenner put it: She's in full control.