Is Kendall Jenner the Only Normal Kardashian-Jenner Sister?
The Kardashian-Jenner family is anything but typical. Sure, they are real people with real, albeit mostly unrelatable, problems. But their lives seem anything but ordinary.
The family first found themselves in the spotlight when the former patriarch, Robert Kardashian, represented OJ Simpson in the famous murder trial. While the buzz died down along with the verdict, the family's life never quite normalized.
In fact, the family ran into a rocky point until Kim Kardashian thrust the family back into the spotlight when she became Paris Hilton's BFF. Before a decade of friendship elapsed, Kardashian found her own publicity thanks to a sex tape leak. Thankfully, for the family, there was a silver lining: The tape came just behind the release of Keeping Up with the Kardashians.
With all the tabloids going crazy, people couldn't help but tune into the show. Slowly, all the Kardashian-Jenner sisters gained a reputation of their own except for Kendall Jenner.
Kendall Jenner already dropped the Jenner name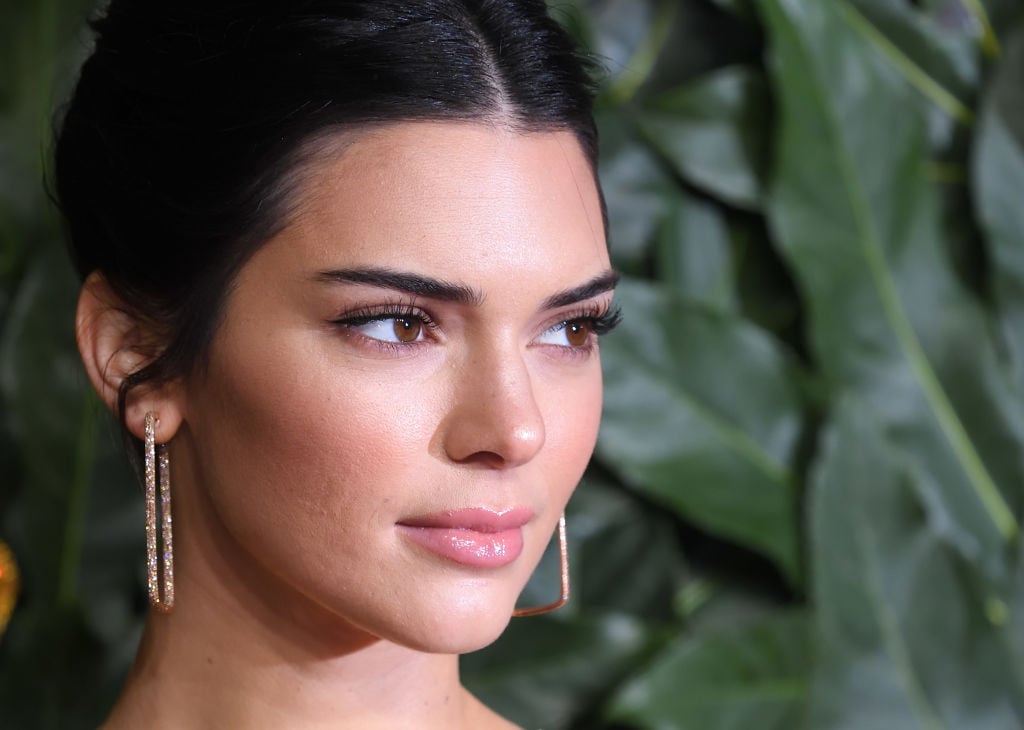 When Jenner began pursuing modeling back in 2014, she dropped "Jenner" from her name. This marked the beginning of the young celebrity working towards a career all her own. At the time she had just turned 18 years old and was ready to make the decisions she deemed necessary to create a successful niche for herself.
People first spotted the change on her profile page at The Society Management. As opposed to being listed with her full name — Kendall Jenner — she was just Kendall. Dropping the name was a clear sign that the youngest Jenner sister was looking to set herself apart from the Kardashian-Jenner clan when it came to her professional identity.
The move makes perfect sense when you take some words Kendall once said into consideration. "They were a little bit on the fence about it," said Jenner. "Some people might think that what I've done before made it easier for me to get jobs, but it was actually a disadvantage. I had to work even harder."
Basically the last name, instead of opening doors, often made clients afraid to take a chance on her. Dropping the last name helped open doors and shows the modeling world that she was very serious about that aspect of her life.
Kendall Jenner has some strong beliefs about privacy
One significant component of being a reality star is a lack of privacy. The rest of the Kardashian-Jenner clan thrives on their lives being out in the open. After all, in the reality TV world, the drama is king. So when gossip surfaces about the crew, ratings skyrocket, and tabloids fight to be the first to cover the news.
But while some of her sisters relish in the spotlight, Jenner is quite different. Now 23 years old, Jenner has risen to the top of the modeling industry and is one of the highest-paid models in the world. Despite her new publicity, she still manages to maintain a pretty private life.
Just take a look at her Instagram. On it, you'll see plenty of pictures from her photoshoots and campaigns, but what you see far less off are snaps of her life. This is especially true if you compare her profile to Kim Kardashian or Kourtney Kardashian's.
But what makes her keep quiet? For one, Jenner is shy in comparison to her sisters. But she also got to see how fame ripped privacy right out of her siblings' hands as she was growing up. She knew she didn't want that and was able to learn from their "mistakes."
"I got a glimpse of how my sisters dealt with [the attention] and it's cool to learn from that," Jenner once said. "For me, a lot of things are very special and very sacred, like my friends and relationships, and I personally think that bringing things into the public makes everything so much messier."
Jenner's need for privacy can be seen by looking at her relationships. While the rest of the Kardashian-Jenner clan talks about past and present relationships without a second thought, Jenner is tight-lipped about the boyfriends she's had.
Is Kendall Jenner cutting ties with the Kardashian family?
With Jenner being so different from the rest of her family, is she moving on from them for good? There have been some rumors circulating that she may have decided to take her separation from the Kardashian-Jenner crew one step further.
In August, Life & Style posted an article stating Jenner was putting her family on the back burner so she could "focus on her career and her life." According to the insider, the Kardashian drama was just too distracting. Gossip Cop took a good look at the "evidence," and there wasn't really any available.
Every member of the Kardashian-Jenner family is extremely busy with both their joint and solo ventures, and no one has ever needed a break. Not to mention, they are all very supportive of each other. So while Jenner may have dropped her last name for her career, she hasn't dropped her family.