Is Kim Kardashian West Ready to Become First Lady?
Kim Kardashian West rose to fame in the 2000s as a reality TV star on Keeping Up With the Kardashians. These days, she is also a businesswoman who runs her own cosmetic company, KKW Beauty, and shapewear line, SKIM.
However, it seems Kardashian West could soon add another title to her list: First Lady of the United States. Kardashian West's husband, Kanye West, could potentially become president, so how does she feel about becoming First Lady? Is she ready for the job?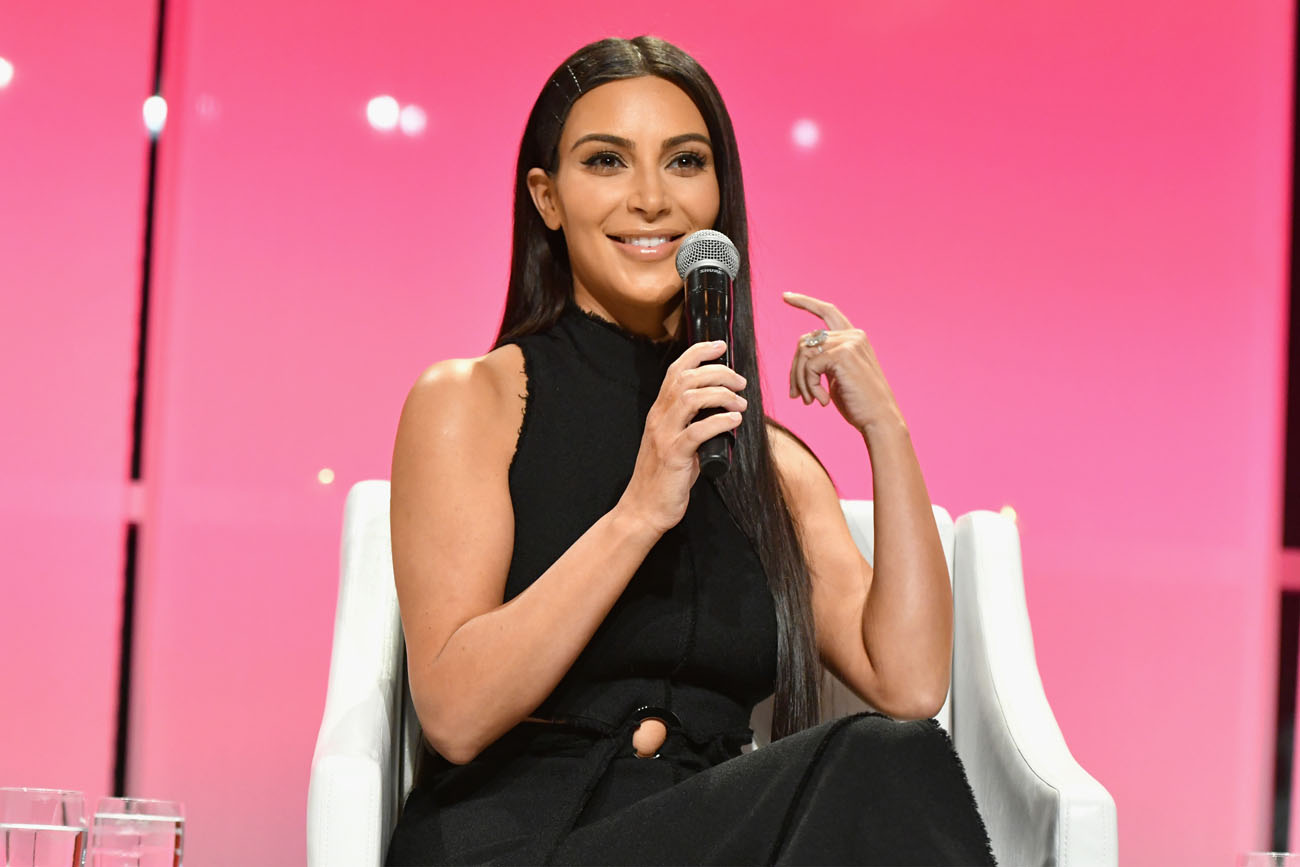 Kanye West announced he is running for president
On July 4, 2020, West announced on Twitter that he would be running for president in the upcoming election in November.
"We must now realize the promise of America by trusting God, unifying our vision and building our future. I am running for president of the United States! #2020VISION," he said in a tweet.
West has shown political ambitions before. In 2015, he announced his plans to run for president in 2020, though he later changed his goal to 2024 instead. However, it seems West will set his sight on 2020 after all.
Kim Kardashian West will reportedly 'stand by her husband'
RELATED: Is Kim Kardashian West the Reason Kanye West Is a Billionaire Today?
Kardashian West retweeted her husband's post and added an American flag emoji, showing her support for his run.
Many fans believe that the couple has different political views, but Kardashian West has always publicly supported West and never spoken out about her disagreements with him. As such, even if Kardashian West does not agree with some of the points on his platform, it's clear she will likely be by his side regardless.
A source told Us Weekly: "Kanye has been planning this for years and Kim has known about his aspirations and has been supportive. Kanye is passionate about arts and education and wants to support in any way he can."
Is Kardashian West ready to become First Lady?
RELATED: Kim Kardashian Works Hard Because She Loves Being Famous, Fans Think
If West does win the election, Kardashian West would become the First Lady of the United States. She once admitted that she had a lot of reservations about being in this role after West first shared his plans to run for president.
She told Wonderland Magazine: "Look at all the awful things they're doing to Melania [Trump], putting up the naked photos [of her]. I'll say to Kanye: 'Babe, you know the kind of photos they'd put up of me!'"
However, a source recently shared with Hollywood Life that Kardashian West isn't too worried about this since she does not actually believe she would become First Lady.
"Deep down Kim isn't taking this seriously," the insider said. "She knows she's not going to be The First Lady. It's just stressful because it's getting so much attention and she knows it's not really going anywhere."
In any case, given her many years of experience as a high-profile celebrity, Kardashian West would not have a difficult time adjusting to the intense scrutiny she would receive as First Lady. Moreover, she also has humanitarian causes she is passionate about, which are things she could focus on in the Oval Office. It's clear Kardashian West would have a chance to make even more lasting impact on the world.