Is Kim Kardashian West Still Friends With Her Ex Reggie Bush?
Many fans are probably well aware that Kim Kardashian West is now married to rapper Kanye West. The couple tied the knot in 2014 and now have four children together.
However, before Kardashian West settled down with her current husband, she was dating other people. Fans who followed the Kardashian-Jenner family when they first became famous in 2007 might remember that Kardashian West was in a relationship with football player Reggie Bush.
It has been 10 years since Kardashian West and Bush dated each other, but do they still keep in touch? Are they friends now?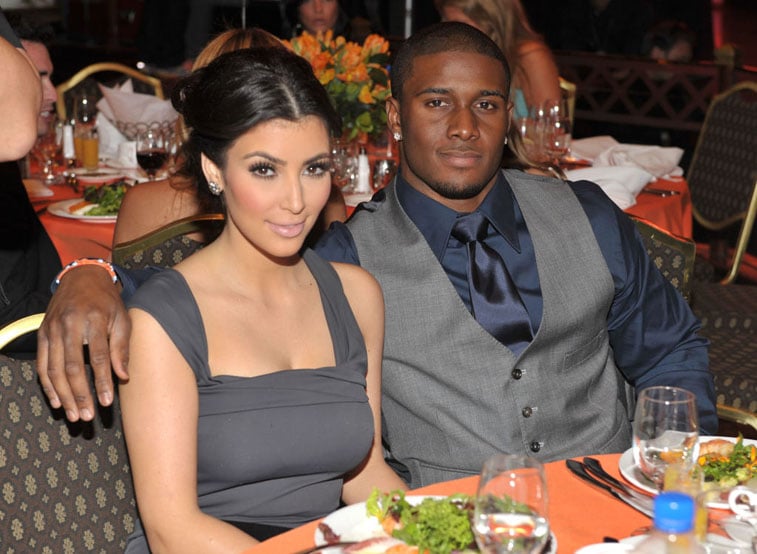 Kim Kardashian West and Reggie Bush dated from 2007 to 2010
Kardashian West and Bush met in 2007 at that year's ESPY Awards. It didn't take long before the two of them began dating, and Bush even appeared on Keeping Up With the Kardashians from time to time.
The couple broke up briefly in 2009 before getting back together again. However, in 2010, they decided to call it quits for good.
It is not clear why exactly Kardashian West and Bush broke up. There were rumors that they had difficulties handling their long-distance relationship (Bush was playing football for the New Orleans Saints at the time while Kardashian West was living in Southern California). Some sources also alleged Bush could not "keep up" with Kardashian West's growing fame.
Reggie Bush revealed he and Kim Kardashian West 'don't keep in touch'
RELATED: Who Was Kim Kardashian West's First Celebrity Crush? You Might Be Surprised
While it is not uncommon for exes to continue being friendly with each other, it seems like Kardashian West and Bush are truly no longer in each other's life.
In 2018, Bush revealed to Us Weekly that he and Kardashian West 'don't keep in touch' anymore, though he had nothing but nice words for the reality TV starlet.
"We don't keep in touch," he shared. "She's doing a great job creating a brand for herself, her and her family. I'm happy for 'em … She's very smart."
Reggie Bush is now married with children
RELATED: How Many Times Has Kim Kardashian Been Married?
It's clear that Kardashian West has put her relationship with Bush in the past. She is now simply focusing on her family with Kanye West and taking care of their kids.
Bush looks like he has moved on as well. He is currently married to dancer Lilit Avagyan. Bush and Avagyan got married in 2014 and have three children together: Briseis (b. 2013), Uriah (b. 2015), and Agyemang (b. 2017).
Bush shared with Us Weekly that he enjoys spoiling his wife and kids. Speaking about his wife, he said: "I'm always buying her stuff. Especially when I go on trips, work trips. I like surprising her with new things, just little stuff, it's not anything major. It could be a pair of shoes or some glasses or a shirt I saw. Stuff like that."
For Bush, it is also important that his children do not grow up feeling like they missed out on anything. "I think that's the most important, right?" he said. "Providing them the best environment possible for your kids so that when they grow up, they never look back and say, 'I wish I had this' or 'I wish I had that.'