Is Kim Kardashian West the Reason Kanye West Is a Billionaire Today?
Throughout their six-year marriage, Kanye West and Kim Kardashian West have learned a lot from each other.
While West has taught the Keeping Up With the Kardashians star how to embrace her inner confidence, she's given him a few valuable lessons on money management, which seemed to have come in handy now that the rapper's a billionaire.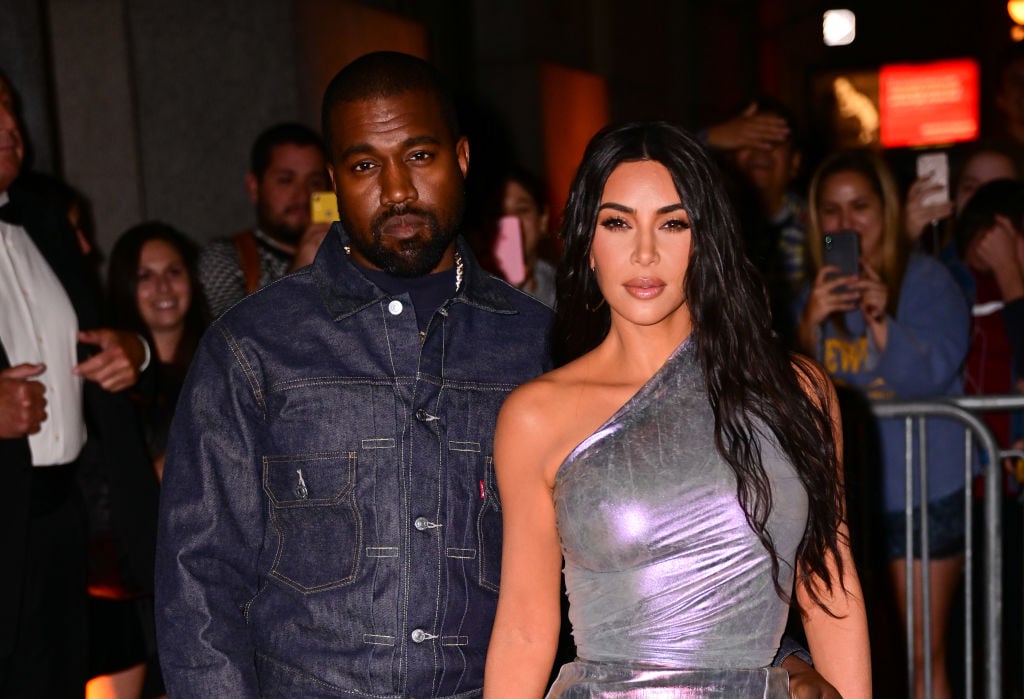 But was Kardashian West actually behind her husband's net worth rising, and if so, how did she do it?
West was recently given the title of "billionaire" by Forbes
Following years of rumors claiming he was close to becoming a billionaire, West has finally joined the club and can now legally change his name to "Christian Genius Billionaire Kanye West" like he previously planned to do.
On April 24, Forbes officially gave West the billionaire title after he shared his financial records with the outlet following "months of requests."
After calculating West's assets, including his Yeezy sneaker collaboration with Adidas, properties, his G.O.O.D. record label, and his possessions, the magazine estimated that the rapper's total net worth is about $1.3 billion — though he begs to differ.
According to Forbes, West insists that his net worth is $3.3 billion, and even pointed out in a text, "It's $3.3 billion since no one at Forbes knows how to count."
But despite the magazine's calculations putting the "Selah" rapper at $1.3 billion, that still lands him on an exclusive list that includes friend and mentor Jay-Z as well as his sister-in-law Kylie Jenner, who still holds the title for the "youngest self-made billionaire."
Fans think Kardashian helped West get out of debt back in 2016
Though the rapper's record label and many business ventures have added a pretty penny to his total net worth, we wonder: would he have still reached his billionaire status had it not been for Kardashian West?
In 2016, West announced to his several million Twitter followers that he was $53 million in debt. While West didn't go into detail on how he accumulated this amount of personal burden, rumors began to surface that his financial downfall was a result of him trying to get his own clothing line off the ground.
But whether that was true or not, West was still in a hole and even asked Facebook's CEO, Mark Zuckerberg, for a $1 billion investment into his "ideas."
A month after pleading with Zuckerberg for help, West found his financial burden lifted, and it appeared to fans that his famous wife had bailed him out of his debt.
After earning her cut from her successful role-playing video game "Kim Kardashian: Hollywood," Kardashian West tweeted that she'd cashed in her "$80 million check" and was "transferring $53 million into a joint account."
While she didn't reveal if this joint account was shared with West, fans were convinced that it was and concluded that Kardashian ultimately helped her husband become debt-free.
Kardashian West has given her husband valuable saving advice in the past
Though it remains a mystery if Kardashian did, in fact, lift her husband's financial burdens, she has previously admitted to teaching him how to manage and save his money.
"I am proud to say that I've given him really good financial advice on saving," she said during Vogue's 73 Questions video. Though West claims he doesn't always listen to his wife's advice, he did take into account what he learned from her when it came time to pick out her 2018 Christmas present.
When asked what her favorite gift she'd ever received from West was, Kardashian revealed that he'd given her a box with a pair of Apple headphones, Adidas socks, and a Mickey Mouse inside. Though Kardashian admitted to being initially disappointed with the gifts, she went on to reveal the meaning behind the unique surprise.
It turns out that the rapper bought his wife "major stock" in Apple, Adidas, and Disney, which goes to show that he sure knows how to make Kardashian happy.
While it's clear Kardashian knows how to handle and invest her money wisely, it seems like her financial aptitude has rubbed off on West in recent years.
As of late, West appears to be putting his money to good use, and because of his investments and savings, he can now officially say that he's a billionaire!