Is Kim Kardashian West's "Exhausting" Instagram Feed Causing Her To Lose Followers?
There is no question that Kim Kardashian West would be the ultra-famous celebrity she is today if it wasn't for social media.
While the mom of four has Keeping Up with the Kardashians to thank for her rise to fame, her celeb status skyrocketed in recent years due to the massive following she has on media platforms.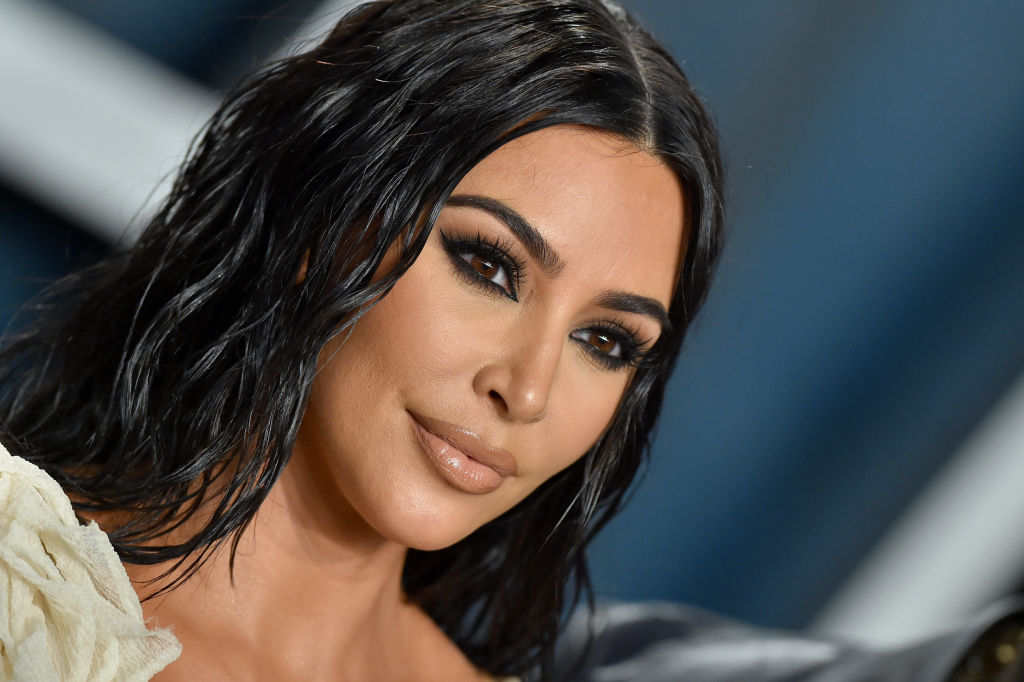 Just like her famous siblings, Kardashian has millions of followers on Instagram and Twitter, who love getting glimpses into her glamorous life.
While Kardashian's following continues to grow, lately, her numbers have taken a slight dive due to the fact that there's been a gradual shift with her content.
Fans feel the reality star has been using social media to push her products on followers
When it comes to Kardashian's social media posts, there are always those followers who have negative things to say.
Whether it's accusing the reality star of photoshopping a snapshot or pointing out a massive fail in a photo, some people aren't afraid to voice their opinions about Kardashian's post.
While she continues to have fans who support all that she shares online, Kardashian has recently found herself becoming the least favorite member of the KarJenner clan to follow.
According to a Reddit discussion (via The Blast), several users revealed that the KKW mogul is their least favorite Kardashian to follow mainly because she's been posting more about her businesses/products and less about her personal life.
"Kim's insta is almost 100% pushing her products," one person wrote. "It's exhausting."
Another KarJenner fan said they "only follow Kourtney and Kendall because their feeds are not 50% ads like Kim and Kylie[']s."
The Reddit users went on to admit that though they appreciate Kardashian's eye-pleasing account aesthetic, they feel like there's been a disconnect in authenticity due to her continually promoting her brands — KKW Beauty and Skims — and sponsored products on her feed.
From what we can tell, Kardashian's large following still remains in tack. And even if users do have a problem with her promotional posts, she's still one of the most followed celebrities on social media.
Kardashian and her sisters get very large paychecks for sponsored posts
Though some fans are sick and tired of seeing the Kardashians' regularly post sponsored content, there is a legitimate reason why they continue sharing these types of posts on their feeds.
In May 2019, Kris Jenner revealed that her daughters receive paychecks well into the six-figure range for sharing an #ad on their social media accounts.
"My daughters are constantly getting offers to post something for a company, or a brand, on social media," the momager told CBS Sunday Morning. "They have a fee for a post, or a fee for a story, a fee for Facebook … they have a fee schedule."
Jenner went on to share that there's a sliding scale when it comes to pricing, and depending on who's doing the posting; her daughters usually receive a nice payout. "I mean, it's definitely six figures," she continued.
While some of the KarJenners' followers aren't huge fans of the sponsored posts and the pushing of products on social media, this has been one of the ways this famous family's been racking in on their fortune.
Though many would like to see more behind the scenes photos and videos of the reality stars' glamorous lifestyles, it seems like they'll just have to deal with seeing sponsored ads and product posts for the time being.