Is Kourtney Kardashian Planning Baby 4?
Find out if Kourtney Kardashian is ready for a fourth child.
It seems that the Kardashian-Jenner clan is constantly growing. Just a short time ago, we had what was known as a "Kardashian baby boom," when sisters Kylie Jenner, Khloe Kardashian, and Kim Kardashian were all expecting new little ones at the same time.
Although Kourtney Kardashian wasn't a part of this, it is not to say that she doesn't have a wonderful brood of her own. It is hard to believe that her oldest son Mason is already 10 years old since it seems like just yesterday that we found out she was getting ready to welcome her first child.
Since then, the oldest Kardashian-Jenner sister has welcomed two more adorable kids — Penelope Scotland and Reign Aston — with ex-boyfriend Scott Disick. The former couple is great at co-parenting the children, and it is evident Kardashian just loves being a mom.
She always looks like she thoroughly enjoys spending time with her kids, raising the question as to if Kourtney Kardashian is planning baby number four?
There's always room for more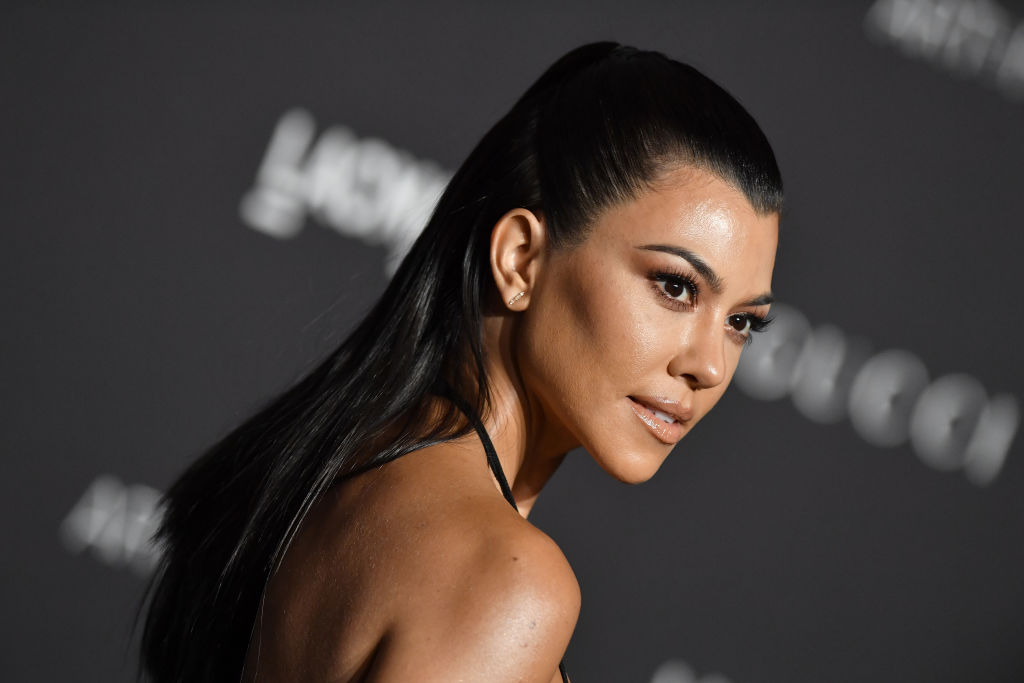 When it comes to Kardashian family members, there is no such thing as too many! The family matriarch Kris Jenner has six of her own biological children and, so far, she is a grandmother to ten.
The family was beyond excited to welcome Mason a decade ago, on December 14, 2009, and that excitement continued when Kourtney Kardashian announced a few years later that she was expecting a baby girl. With a son and daughter, some might have thought that she already had the perfect family, but, as it turns out, she wasn't done.
It was in 2014 that Kardashian had another son, Reign, who was ironically born the same day as his older brother Mason. Although Kardashian and Disick are no longer together, they go above and beyond to ensure that their beautiful kids are always happy and well taken care of. 
What has Kourtney Kardashian said about motherhood?
As anyone can see, Kardashian has her hands pretty full with three children, and a lot of it is documented on the family's reality show, Keeping Up With the Kardashians. She may be pretty busy, but that doesn't mean she doesn't love every second of it.
Kardashian has been pretty vocal about motherhood, saying that it is the best thing ever and that her children make her happy each and every day. She has commented on how proud she is of her kids and how she always puts them first.
In fact, according to Momtastic, when it comes to motherhood, Kardashian is the best that there is. When she first became a mother ten years ago, she wasn't at all nervous and handled things like an expert. She even went so far as to say that the entire experience was even better than she thought it would be. 
Is Kourtney Kardashian planning baby number four?
So, is Kardashian planning on expanding her family even more? Fans seem to think that she may have babies on her mind after a recent selfie caused a fan to ask if she was already pregnant yet again.
According to People, Kardashian didn't get offended and actually answered by saying "I wish," leading to speculation that although she is not expecting another baby at this time, she may actually be open to the idea. It couldn't come at a better time since Kardashian has rekindled her romance with ex-boyfriend Younes Bendjima, and they appear to be going strong.
Kardashian is such an amazing mom, so it is really no wonder than fans are saying that she has "baby fever." Although she doesn't have a bun in the oven right now, it very well may be that the Kardashian Jenner family will be getting even bigger sometime in the near future.