Is Kourtney Kardashian Really The Most Boring Kardashian-Jenner Family Member?
Keeping Up with the Kardashians may be losing a cast member. Kourtney Kardashian, the oldest of Kris Jenner's children, has announced that she's taking a break from the iconic reality show.
It's not unheard of for members of the family to drop off the reality show that launched them into the limelight. Given some of the comments Kim Kardashian has made about her older sister, some fans wonder if there's a rift between them. But mostly, fans wonder if Kim's critical words hold any merit.
Kourtney Kardashian says this is more of a leave of absence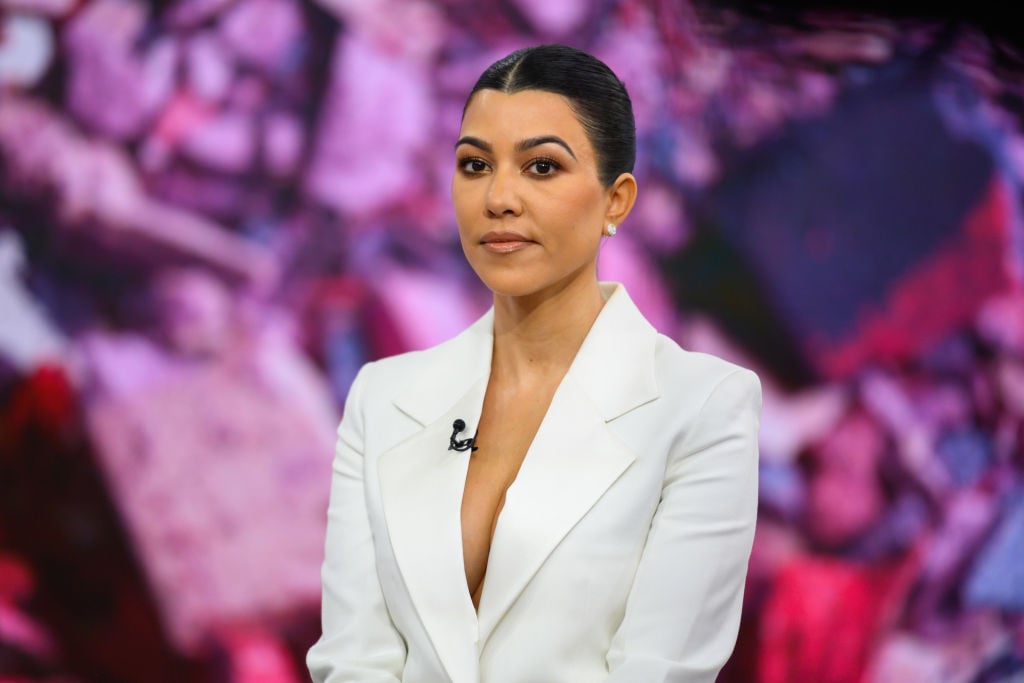 Kourtney Kardashian doesn't want to say she's calling it quits. The mom of three just wants more time to spend with her kids. She'll also appear in any Keeping Up With The Kardashians episodes that have already been filmed.
That means we likely won't notice her absence until season 18. According to the eldest Kardashian sister: "I just decided to spend more time as a mom and put more of my energy there. But I'm not saying goodbye."
Kardashian shares her children with Scott Disick. The two were never married and Disick is famously immature. It hasn't been easy for Kardashian to co-parent with Disick, although he seems to be maturing in some ways.
In other ways, not so much. For example, he's currently dating a much younger woman, Sofia Richie.
Seeing Kardashian try to navigate co-parenting with Disick is one of the most interesting parts of her story. For example, they were filmed on a family vacation together. Richie tagged along with Disick and the kids. There were some distinctly awkward moments, including the entire family in a hot tub together, new girlfriend and all.
Even though fans enjoy some of Kardashian's more dramatic moments, her sister Kim doesn't think anyone turns on the show for Kourtney.
Kim Kardashian has been kind of mean to Kourtney Kardashian in the past 
Granted, sometimes sisters say things they don't mean. Especially during times of stress or anxiety. That could be what happened when Kim blew up at Kourtney over scheduling a photo shoot for the Kardashian Christmas card.
It's hard to coordinate a time that works for everyone, and Kim felt Kourtney was holding up the shoot and being difficult for no reason. Kim told Kourtney that she is the "least exciting" to look at. Later, just in case Kourtney was confused, Kim clarified the statement by saying: "What I meant is, you're the most boring."
That's pretty harsh, but according to her sister Khloe Kardashian, that has nothing to do with Kourtney's decision to take a break from the show. 
Khloe said: "We definitely love Kourtney and we will miss Kourtney and whatever she decides to do, but people come, people go all the time in this family. We feel like it's a revolving door, so Kourtney might leave this week, she'll be back. They all come back."
Despite what Kim said, we can't call Kourtney the most boring member of the family. Her constant drama with Disick is kind of juicy, especially now that Disick is dating Richie. Kourtney isn't the only Kardashian to take a break, so hopefully, fans won't miss much during her hiatus.
What other family members have taken time off?
Kourtney isn't the only Kardashian to take time off. Rob, Kris's only son, is on an extended break from the show. He took time off to focus on his health, both physical and mental.
He hasn't come back yet, although he did have his own show with his girlfriend, Blac Chyna. It has since been canceled.
Kylie Jenner has reportedly thought of quitting the show. Having her whole life on camera has been stressful for her at times. When her best friend Jordyn Woods was caught up in a cheating scandal with her sister Khloe, Kylie just wanted some time alone.