Is Kylie Jenner Latest Instagram Caption About Jordyn Woods? Here's Why Some Fans Think So
Recently, Jenner shared a photo with a simple caption on Instagram and fans were quick to assume the message was referencing the model.
Kylie Jenner and Jordyn Woods used to be the best of friends. However, a dramatic cheating scandal ripped them apart, and now, the two no longer speak to each other.
Though both have since moved on from the drama and are continuing to live their best lives separately, fans think that the former BFFs still show that they care for each other on social media. Recently, Jenner shared a photo with a simple caption on Instagram and fans were quick to assume the message was referencing the model.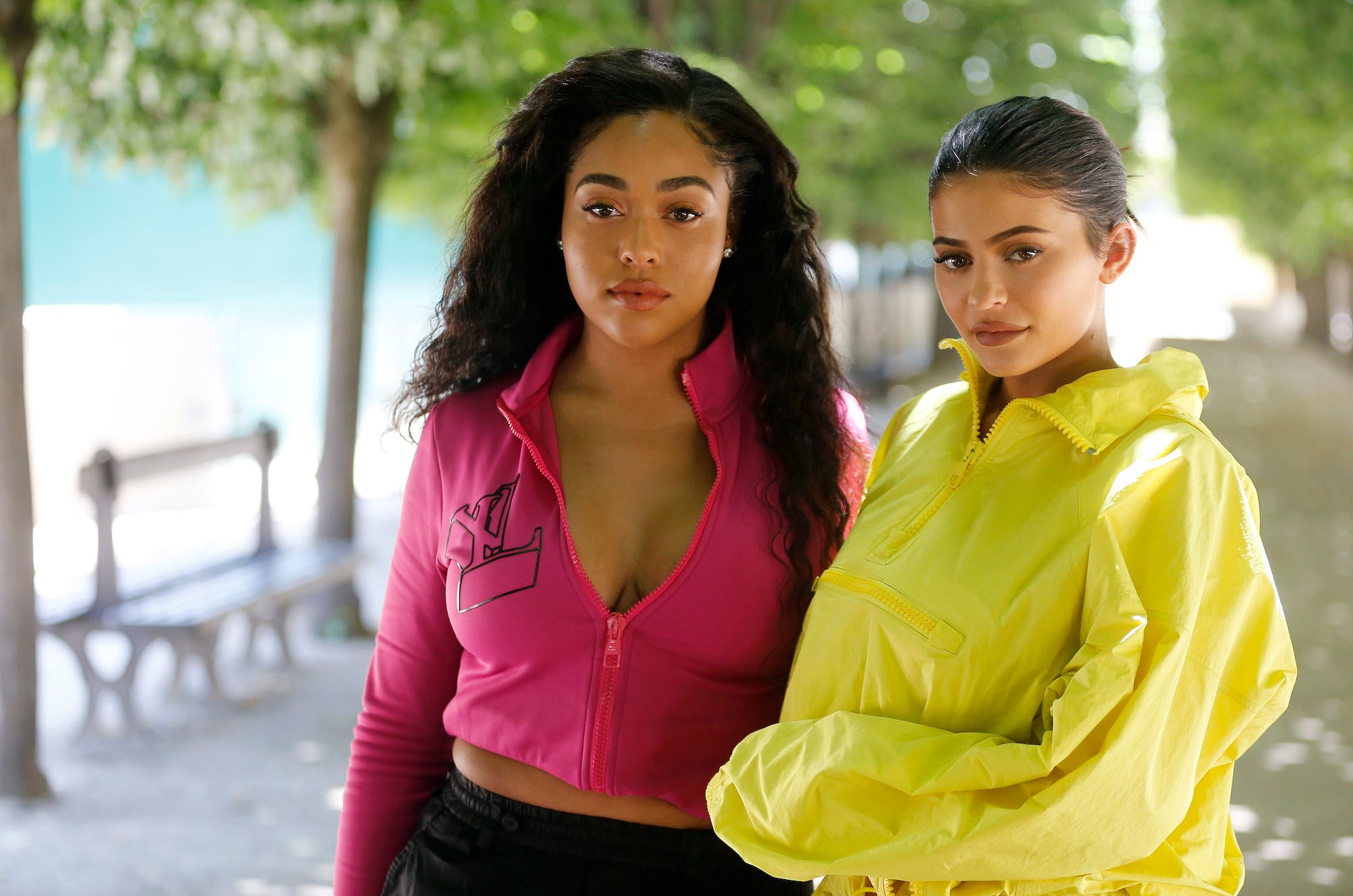 Kylie Jenner and Jordyn Woods' friendship
Jenner and Woods' friendship started after they were introduced to each other by their mutual friend, Jaden Smith, in the early 2010s. The second they met, the pair instantly clicked and quickly became the best of friends.
For the next few years, the reality star and the model were inseparable. It seemed like you never saw one without the other. They lived together, went on lavish vacations together, and worked on special projects side by side.
Jenner and Woods' even got matching tattoos and took part in a friendship commitment ceremony while visiting Peru, which seemed to solidify that they were more than just friends — they were sisters.
And since Woods proved her loyalty to Jenner by keeping the makeup mogul's pregnancy a secret for the entire nine months, it seemed to fans that the women were going to be in each other's lives forever.
However, their friendship came to a screeching halt in 2019 when drama quickly unfolded between them.
Kylie Jenner's dramatic falling out with Jordyn Woods
In February 2019, Jenner and Woods' friendship was put to the ultimate test when rumors swirled that the model hooked up with Khloé Kardashian's on-and-off-again boyfriend, Tristan Thompson, at a house party.
Though she initially denied that anything happened between them, Woods later admitted on a March 2019 episode of Facebook Watch's Red Table Talk that she and the NBA player did share a kiss that night.
The scandal put a major strain on Woods' relationship with Jenner. So much so that the KUWTK star ended their friendship, and the model found herself ousted from the Kardashian-Jenners' inner circle.
Jenner later unfollowed Woods on social media and revealed during an episode of KUWTK that she was coming to grips with not having her best friend in her life anymore.
"I think that this whole Jordyn situation needed to happen for a reason. For me, for you, for everybody. [Jordyn] was my security blanket. She lived with me. We did everything together," Jenner said, adding, "I just felt like, 'Oh, I have Jordyn. I don't need anything else. There's a part of me that needed to grow without her."
Is Kylie Jenner's latest Instagram caption about Jordyn Woods?
Since the scandal happened, both parties seemed to have processed their emotions and moved on with their lives. But despite the cheating drama being a thing in the past, a source told People earlier this year that Jordyn and Kylie "are no longer in touch."
Instead, both have been focused on their own lives and careers.
Recently, however, Jenner shared a post on her Instagram with an interesting caption, which many fans think was a message for Woods.
The post comes two days after the model went Instagram official with her new boyfriend, 24-year-old NBA player Karl-Anthony Towns.
Though many fans and fellow celebrities gushed over the model's newfound romance, the Kardashian-Jenners didn't react to the photo.
But eagle-eyed fans believe the Kylie Cosmetics founder referenced her former BFF's new relationship in a post on her own Instagram.
On Sept. 29, Jenner shared a snapshot of herself posing alongside the sliding doors in her house, captioning the photo, "Still wish you well."
Shortly after the post went live, some fans took to Reddit to discuss whether or not they thought Jenner was talking about her ex-best friend in the caption.
Though some are convinced the message was geared toward the makeup mogul's on-off boyfriend Travis Scott, others think she was subtly congratulating Woods on her new relationship.
"Yeah all the comments say travis, but I had seen the snap story of Jordyn then saw her post right after so I feel like [it's] about her," one fan wrote. "Her response suits the points Jordyn voiced/ the overall message."
Whether Jenner's Instagram caption was about Woods or not, we're keeping hope alive that this a sign the former BFFs will patch things up some time in the future.