Is Kylie Jenner's Career Thriving Thanks to 'Bad Press'?
Part of what draws us to celebrities is their larger-than-life presence and allure of flashy goods that most of us everyday people could only dream about. From ridiculously expensive cars to luxurious jewelry and insanely lavish houses, celebrity lifestyles are often ones of excess that flaunt their wealth.
The coverage of these lifestyle choices are a mixed bag. Obviously, fans are drawn to the displays of riches, but they're also critical of what they see as greed and being out of touch with everyday life. Perhaps no celebrities have faced this criticism more than the Kardashian-Jenners. Famous for being famous, this group is often held up as the poster family for celebrity excess, and they seem to own their parts well.
After a recent publicity decision by Kylie Jenner seemed a little too tongue-in-cheek to be an accident, fans are wondering if the famous sister is leaning into fans' criticism of her wealth and laughing all the way to the bank.
Kylie Jenner is the richest of the sisters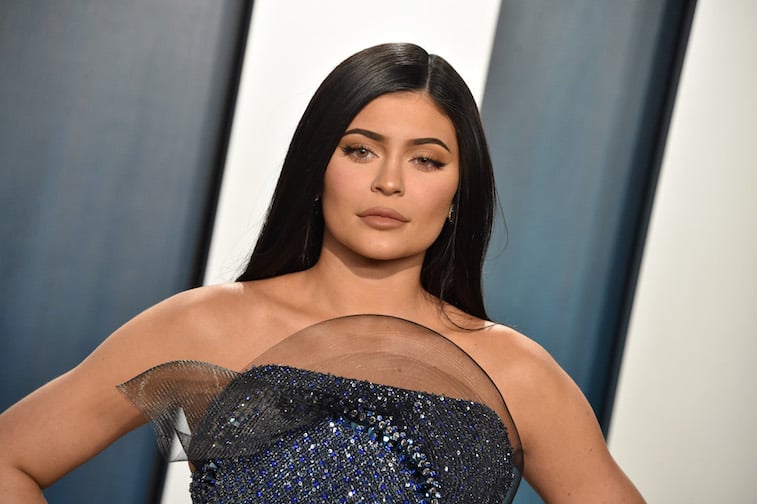 While each member of the Kardashian family has managed to capitalize on their success in different ways, Kylie Jenner has managed to come out on top in terms of financial gains. While appearances on the long-running reality show Keeping Up with the Kardashians provides a steady source of income for the sisters, they've each branched off on their own to create other opportunities.
Kylie Jenner used her influential platform to launch Kylie Cosmetics. Her extremely popular make-up line seems to fly off the shelf, and the company is projected to be worth an astounding $1 billion by 2022. Product endorsements help round out her diverse portfolio of income opportunities. In March of 2019, Forbes named Jenner the youngest self-made billionaire, an honor she earned at only 21.
Kylie Jenner claims to be in touch and grounded
Despite her immense wealth at such a young age, Jenner is adamant that she is not out of touch with the world around her. She claims that her close relationships with her family members help keep her focused on what really matters.
"I see my mom almost every day; I was over there last night. I'll just go by her house. We're always here working together, doing different things, or taking meetings together. But I actually think we all have a lot in common. I feel like I can relate to every single one of my family members in a different way," Jenner explained.
She also opens up about the rewards and challenges of motherhood. Despite having plenty of resources to hire help for any daily task she'd like, Jenner values cooking for herself and her daughter.
Kylie Jenner's magazine cover angered some fans
While she may claim to be grounded and focused on what matters most, her excessive wealth is still a source of criticism for many. When she did a recent interview with Harper's BAZAAR titled "Kylie Jenner is Having Her Cake and Eating It Too," Jenner also posed for a photoshoot dressed as Marie Antoinette. 
The former Queen of France has gone down in history for being the last monarch before the French Revolution and for being devastatingly out of touch with the French common people. The line "let them eat cake" has been attributed to her to illustrate just how disconnected she was from the people who were running out of food to eat.
Several fans were quick to pounce on the seemingly poor decision Jenner made when she donned Antoinette's outfit. In a Reddit thread on the topic, one fan suggested that Jenner may intentionally be making choices that will outrage fans just to make sure that she gets the attention. After all, "there's no such thing as bad press."
One thing's certain, the Kardashian-Jenners are masters of PR and know exactly how to shape their public images to fit their needs. It's unlikely that Jenner, who grew up in the spotlight and has had the benefit of watching her older sisters navigate a life of fame as well, is making choices without considering their consequences. More than likely, she's showing fans exactly what she wants them to see.