Is Kylie Jenner's Sister Trying to Steal Her Spotlight?
Kendall and Kylie Jenner, the two youngest sisters of the Kardashian-Jenner brood, have grown up in the spotlight thanks to the family's reality TV show.
Kylie, the youngest, was just 9 years old when Keeping Up With The Kardashians premiered and Kendall was 11. Over the years, we saw the sisters go through a lot of changes to become the women they are today.
Kendall Jenner has classically good looks and at 5'10', she was a shoo-in for a career in modeling. Kylie Jenner was the late bloomer of the family and didn't become the beauty icon she is today without the help of some strategic "enhancements."
Now, the billionaire and mother has eclipsed her big sister, leading some to wonder how it's all affecting their relationship.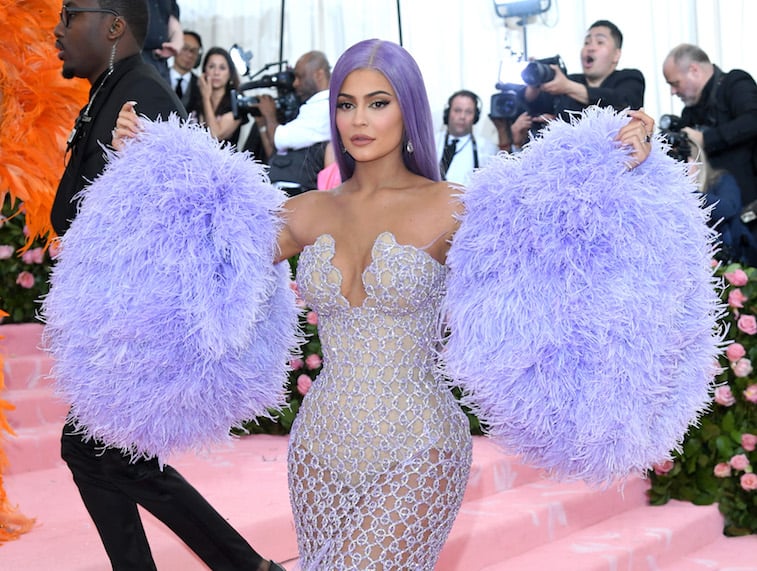 Kendall and Kylie Jenner started their first business together
Kendall and Kylie Jenner may have had their share of sisterly squabbles but the two were always a good team. Together they launched their own clothing line with PacSun in 2013. Kylie was just fifteen at the time.
The line is still going strong, but their success hasn't come without its share of difficulties. The two, with the help of their mom Kris Jenner, dealt with various lawsuits over the years, mostly over copyright issues.
The most recent of these cases surfaced just days ago. Two of their lingerie designs allegedly used copyrighted lace patterns.
Though the clothing line collaboration went well for the sisters, Kylie Jenner went off and started a business of her own, leaving Kendall Jenner in the dust.
Kylie Jenner launched her own beauty company
Kylie Jenner caused quite a stir after becoming the world's youngest "self-made" billionaire after the sale of stake in her beauty company, Kylie Cosmetics.
Some disagree with the "self-made" portion of her title because of her fame and family money, however, the young Jenner claims she was cut off by her parents at the age of 15.
Say what you will about her privilege, but there dozens, if not hundreds, of children born into money and fame, and only Kylie Jenner was able to become a billionaire by the age of 21. She has worked hard on her business and is always busy doing additional ads and endorsements with other companies such as Puma, Adidas, and SugarBearHair Vitamins.
Kendall Jenner is successful in her own right, though she hasn't reached near the heights her little sister has. As a model, she's done magazine spreads and high-fashion photo shoots with some of the most glamorous brands in the world including Versace, Calvin Klein, and Valentino.
She's also an ambassador for Proactiv and is the face of Moon, an oral care company known for its teeth whitening products.
Will Kendall Jenner launch a beauty line too?
In May of 2019, news spread that Kendall had filed for trademarks on two beauty line names of her own: "Kendall" and "Kendall Jenner." This move appeared to signal that she would soon follow in the footsteps of her youngest sister, as well as her big sister Kim Kardashian West, who also has a line of beauty products called KKW Beauty.
Later that year, as part of a promo shoot for Keeping Up With the Kardashians, the women of the Kardashian-Jenner crew all took a stab at imitating one of the other women in the family.
Kendall did a brutal yet hilarious, imitation of Kylie: "Oh my God. It feels amazing on my skin," she says as she uses Kylie Cosmetic products to "over-line" her lips, dragging the lipstick beyond her mouth to her chin, and even onto her teeth.
Are Kendall Jenner's rumored beauty products and her mockery of Kylie Jenner a sign of some deeper tensions rumbling under the surface?
Her Twitter feed seems all full of "good vibes" and "gratitude" but social media can be deceiving. No further updates on the Kendall beauty line have come to light, so we'll just have to wait and see what happens in the future.