Is Lana Del Rey Dating? Everything to Know About Singer's Cop Boyfriend Sean Larkin
Lana Del Rey is an award-winning singer and songwriter who rose to fame in the early 2010s with songs like "Video Games," "Born to Die,"  and "Summertime Sadness." She has been praised for the cinematic quality of her work, in which her music explores themes like romance, glamour, and melancholia.
Given how famous Del Rey is, her personal life is often the subject of attention as well. She recently made her red carpet debut with her boyfriend Sean Larkin.
And, of course, many fans are now curious about the star's new beau. Read on below to find out more about Larkin and how long he and Del Rey have been together.
Who is Lana Del Rey's boyfriend Sean Larkin?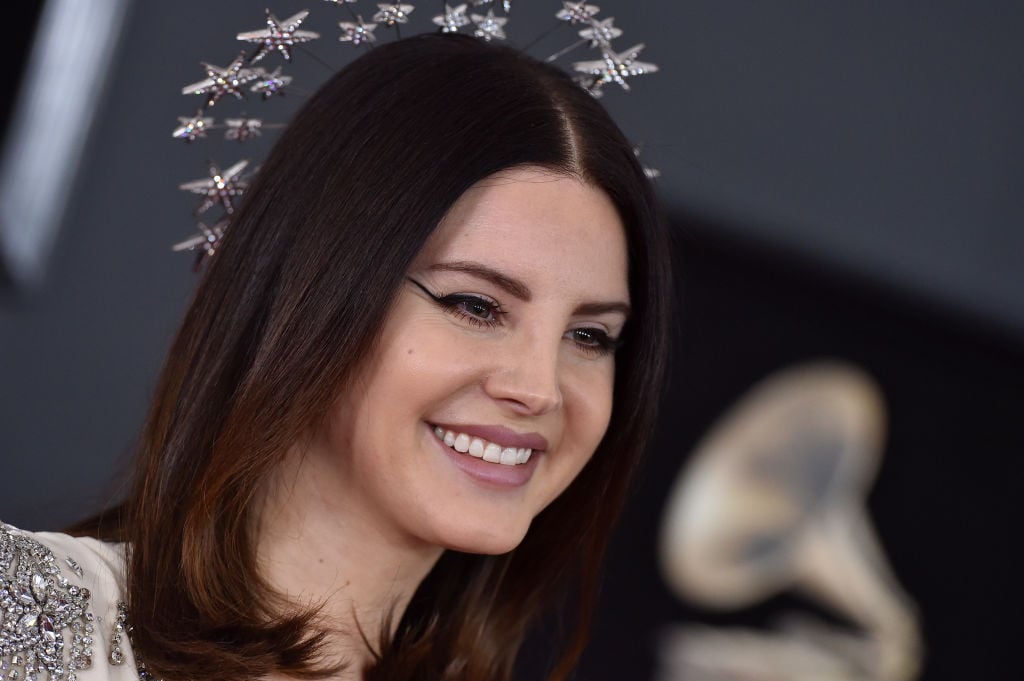 Some fans might recognize Larkin because he is actually a celebrity cop. Since 2016, he has been appearing on the A&E police shows Live PD, PD Cam, and Live Rescue, where he is also known by his nickname, Sticks.
He once had an interview with SiriusXM in which he shared a story about how he got the name Sticks. Larkin said that, when he was trying to chase after a criminal once without a gun or weapon, his captain called him a "bleep-stick."
"He just started calling me 'Stick' which was short for 'F-Stick,'" Larkin revealed. "Once we got onto the streets, people started hearing me called 'Stick' from other officers and the way the street lingo goes, they thought my name was 'Sticks,' and it just turned into that. Nobody in my private life calls me 'Sticks.'
Given his TV career, it goes without saying that Larkin has a fan base of his own. He currently has over 250,000 followers on Instagram, where he often posts about his work.
Outside of being a TV star, Larkin also works full-time at the police department in Tulsa, Oklahoma. He flies back and forth between Tulsa and New York City, where his A&E shows are filmed.
Additionally, he is a father to two children: a 22-year-old daughter and a teenage son.
How long have Lana Del Rey and Sean Larkin been together?
It's not clear when Del Rey and Larkin started dating, but they were first spotted together in the fall of 2019. The couple made things Instagram official in December 2019.
Then, they appeared on the red carpet together for the first time at the Grammy Awards in late January 2020. Del Rey and Larkin showed off some PDA on the red carpet before Del Rey told Entertainment Tonight that she was "happy."
Who did Lana Del Rey used to date?
Before Larkin, Del Rey was linked to a few men in the music industry.
From 2011 to 2014, she was in a relationship with Barrie-James O'Neill, who used to be a member of the Scottish band Kassidy. He later claimed that Del Rey did not break up with him directly. Rather, he heard about it from his cousin, who texted him, "Sorry that you and the missus have broken up."
Despite their method of splitting, O'Neill assured fans that "there's no bad blood between us."
Later on, Del Rey was in a relationship with rapper G-Eazy for several months after they were spotted together at Coachella 2017. However, they reportedly broke up because of G-Eazy's cocaine use.
Del Rey has also been quite open about the fact that she had sex with several men in the music industry in hopes of furthering her career. However, she shared that it did not really help land her a record deal like she had imagined.
She once told Pitchfork magazine: "People have offered me opportunities in exchange for sleeping with them. But it's not 1952 anymore. Sleeping with the boss doesn't get you anywhere at all these days."