Is 'Power' Star Larenz Tate Single?
Larenz Tate is a celebrity known for his performance in Power. He started out as a recurring role but soon became part of the main cast. Fans enjoyed him in the show and picked some of their favorite moments featuring the actor. 
They may be interested to hear about Tate's personal life. Romantic relationships are a favorite topic among fans. People might be wondering about Tate's current relationship status. 
Who is actor Larenz Tate?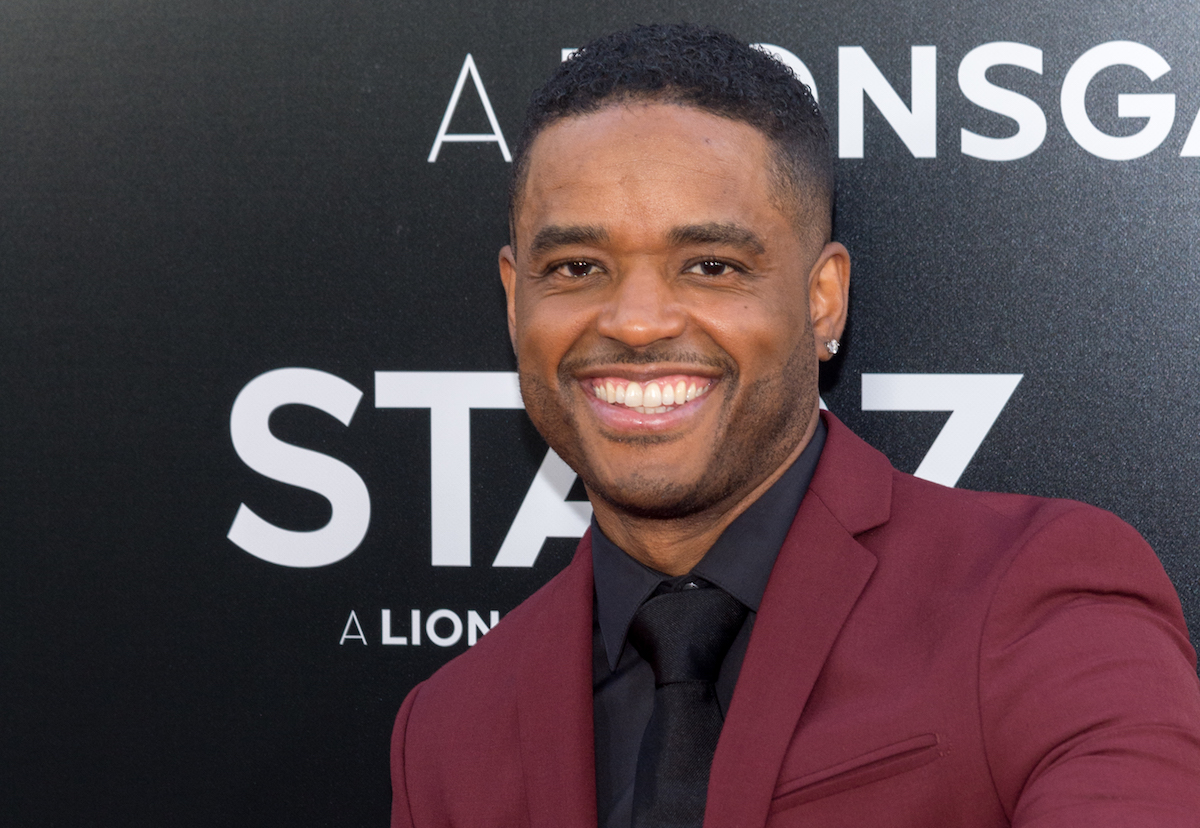 Tate was born on September 8, 1975, in Chicago, Illinois, but his family moved to California. The 45-year-old actor has two older brothers. He and his siblings joined a drama program at the Inner City Cultural Center upon their parents' request. 
However, all three of them did not take their classes seriously. One of their classmates was Malcolm-Jamal Warner, and he became famous after starring as Theodore Huxtable in the sitcom The Cosby Show. After learning this fact, Tate and his brothers pursued a career in acting.  
Soon, Tate started to land small roles in TV shows before he reached his teenage years. His first screen debut was in an episode of The Twilight Zone. The actor still attended school and graduated in the '90s. Tate continued getting acting gigs over the years. 
Tate is someone who loves his work. He enjoys playing some of his roles and has shown investment in them. He has a decent understanding of his character from Power, Rashad, and likes his unpredictability. 
Larenz Tate's most notable works
For most of his life, Tate has been an actor and is still active. He has worked in television and film. His first film was Menace II Society, where the actor had a supporting role. Other movies Tate appeared in are Love Jones, Waist Deep, and Why Do Fools Fall in Love. 
In Business Ethics, Tate plays a business school graduate named Zachary Cranston. Zachary has ambitions that lead to him forming a Ponzi scheme. Tate considered the role a rare opportunity and wanted to tackle the part. 
One of Tate's most notable works is the crime drama series titled Power. The actor joined the cast in season four and portrayed Councilman Rashad Tate. The character is running for governor and uses the main protagonist as PR. 
Power ended in early-2020, and however, fans were not happy with its finale. The show spawned a couple of spin-off series. Tate appears in Power Book II: Ghost as a recurring character. Currently, the star has other projects in the works. 
Larenz Tate is happily married
Fans enjoy learning interesting facts about their favorite celebrities. One piece of information they want to know is if the person is dating anyone. Tate is not single but has been in a loving relationship for many years, 
According to BET, Tate is married to actress Tomasina Parrott. The two of them met at a Jamie Foxx party almost 20 years ago and tied the knot in 2006. Together, the couple has three sons, with the oldest child being 14 years old. 
"My wife and I always talk about where we are in our relationship and the things that we love. Our children are truly the center of that on so many levels," Tate stated. He considers his wife an incredible person and describes their relationship as one full of communication. 
When it comes to being a father, Tate dedicates time to teaching his sons how to be caring and respectful people. The actor also wants to make sure his children do not let stigmas define them.