Is Lauren Graham Still Friends with Her 'Gilmore Girls' Castmates?
Lauren Graham is totally into the idea of reviving her Gilmore Girls character fo another project, whether that project lands on Netflix or the Broadway stage. The fast-talking starlet told Kelly Clarkson that she'd be on board with a Gilmore Girls musical, and she got fans' hopes up by posing for a selfie with Melissa McCarthy, who played Sookie St. James for the duration of the series. While a second revival isn't confirmed just yet, it looks like Graham still hangs out with some of her costars.
Is Lauren Graham close with Alexis Bledel?
Graham and Alexis Bledel played mother and daughter for seven years on Gilmore Girls and seemed to have an extraordinary relationship even off-screen. Bledel turned to Graham for help early on in the run of the series, as it was Bledel's first significant role. While the duo was super close onscreen, it sounds like they don't see each other much now. According to Bustle, Bledel and Graham don't have a chance to connect all that often.
Graham is living in Los Angeles, while Bledel is busy with her life in Brooklyn. Graham noted that she and Bledel have a special bond and that she's super proud of all she's accomplished, but as for hanging out regularly, it just doesn't happen. Perhaps the duo will be able to rekindle a relationship on the set of Gilmore Girls again soon.
Who does Lauren Graham hang out with?
While Bledel and Graham don't have a chance to connect too often, there are a couple of castmembers Graham does get to catch up with regularly. Graham told InStyle that she's been able to catch up with Kelly Bishop and that she has regular meetups with Yanic Truesdale.
Bishop played Emily Gilmore during all seven seasons of Gilmore Girls and reprised her role for the 2016 Netflix revival. Emily's relationship with Graham's character, Lorelai Gilmore, was complicated on-screen, but off-screen the two actresses seem to get along swimmingly. Truesdale portrayed Michel Gerrard, the angsty inn employee. While Gerard may not have been a main character for the majority of the series, fans quickly fell in love with his sarcasm and surly nature.
Will the cast reunite for one more revival?
While Graham is busy hanging out with her former on-screen family and friends and working on other projects, fans are most interested in seeing her reprise her role as Lorelai. While Amy Sherman-Palladino, several castmembers, and Netflix are all onboard for the idea, nothing is confirmed yet. If they are waiting for the green light from Graham, it seems they have it. Graham has been pretty open about her willingness to rejoin the cast. Keiko Agena, who portrayed Rory Gilmore's best friend, Lane Kim, for seven seasons, also believes a second season should happen. She has said that she thinks there is more story left to tell.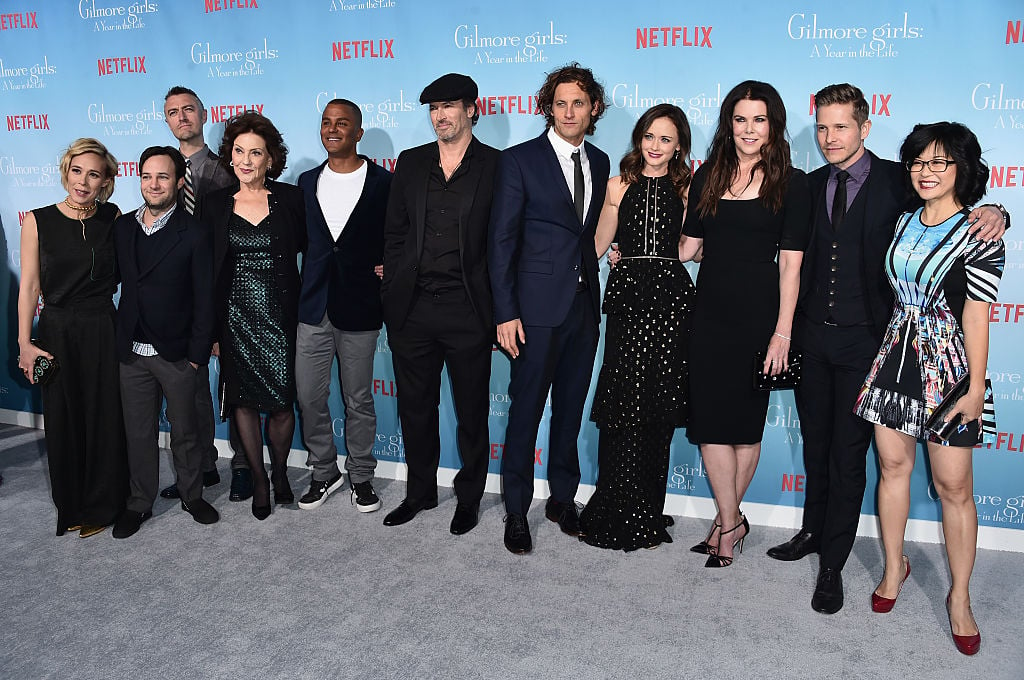 Sherman-Palladino noted that the original revival came together really organically, and it's likely she would want the second season to happen the same way. For now, she's busy working on a series of Amazon projects, including The Marvelous Mrs. Maisel. That doesn't mean she won't pen another storyline for Rory and Lorelai; Sherman-Palladino has a clause written into her contract that would allow her to compose another season of content for Netflix, according to Pop Culture.