Is Lil Nas X Dating James Charles?
Fans love to speculate about celebrities' love lives. Often, there's plenty of smoke pointing to the fire. Other times, it seems that fans have simply tapped into a real-life romance that the people involved were trying to keep under the radar. This was the case when rumors started swirling about August Alsina and Jada Pinkett Smith's now-confirmed love affair. 
Still, other relationship rumors are simply rooted in fans' own hopes and dreams as they ship romances between stars they adore. When Lil Nas X appeared in a collaboration video with James Charles, rumors were in full force that the pair were an item.
Certainly, collaborations have been the start of some relationships in the past, but it could also just be two artists finding their professional groove together. Which is it? 
Lil Nas X has tried to maintain his privacy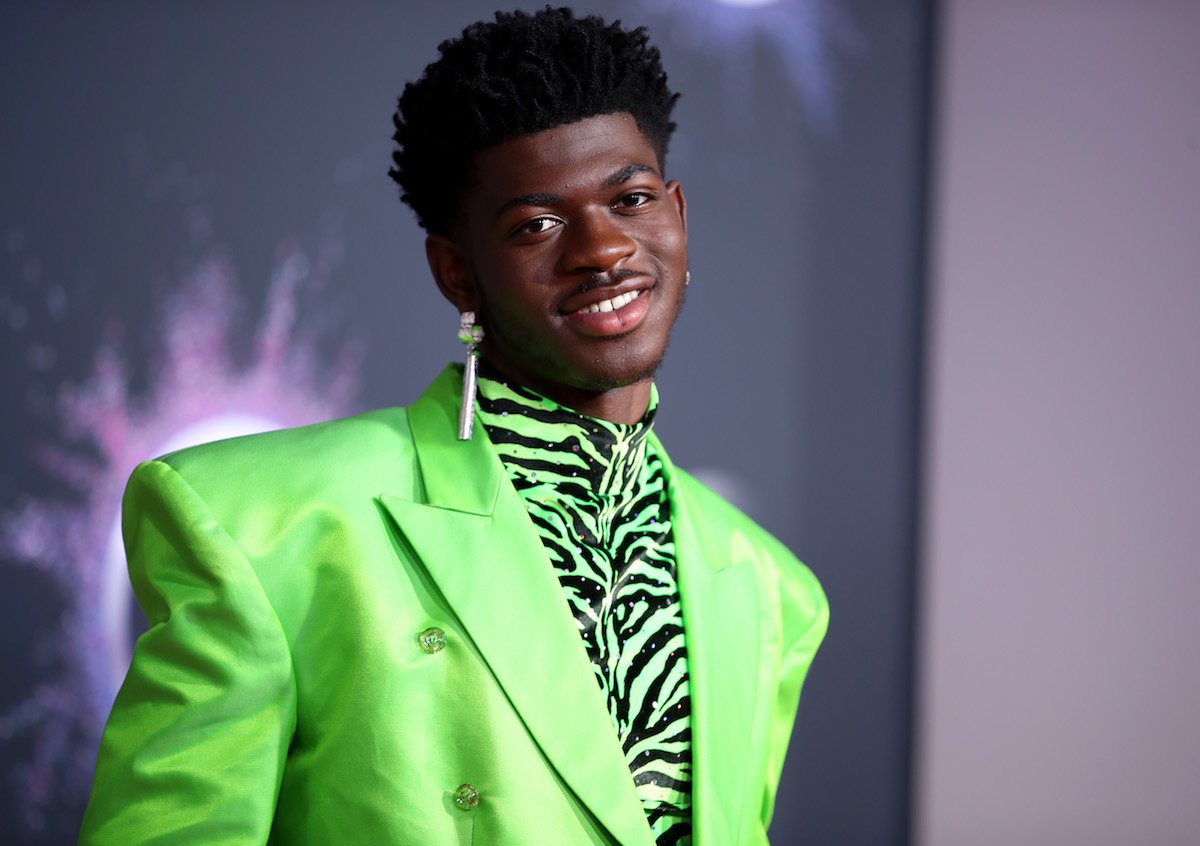 Lil Nas X absolutely exploded onto the music scene with his delightful and incredibly popular "Old Town Road." The unique blend of hip hop and country was perfect for a meme-happy culture, and Lil Nas X was able to see major success from what started out as something of a joke.
The song certainly has been the highlight of his mainstream career, but Lil Nas X has a thriving social media presence. It's no secret that he used to run a Nicki Minaj stan account, but as his fame rose, he seemed to step back — at least publicly — from that work.
Minaj's fans, however, still suspected him of continuing under a slightly different name, and he seemed to cheekily admit it without actually owning up. 
Lil Nas X had intended to keep his sexuality private
This kind of joking response to rampant fan speculation has punctuated Lil Nas X's rise to the top. After "Old Town Road" became such a big hit, many people were publicly questioning the artist's sexuality.
"The honest truth is, I planned to die with the secret," Lil Nas X later said of his sexuality. He said that he came out and his family knows, but he hasn't spoken much to his mother, and "it's not something that's ever brought up or we speak about. We're quiet on it." 
Lil Nas X did eventually make his identity as a gay man obvious to his fans, and he did it with the same flair and sense of humor that has become his signature style. "Deadass thought I made it obvious," he tweeted along with pictures of rainbows.
Just because he has chosen to be out publicly doesn't mean he has given up his privacy. Fans suspect that Lil Nas X had a "secret" boyfriend, but he revealed only that he was "somewhat" in a relationship in 2019 with few details. 
Is Lil Nas X dating James Charles?
Charles has risen to fame for his work as a beauty influencer. He and Lil Nas X collaborated in a video that was published on November 17 on Charles' YouTube page.
The pair got very personal in the conversation with Lil Nas X admitting that coming out was scary: "It was scary as hell, not knowing what was on the other side." Of course, Charles also gave Lil Nas X a makeover complete with chrome eyeshadow. 
As the world tuned in (the video has been viewed nearly 8 million times, at the time of publication), whispers started that the pair were dating. Lil Nas X quickly shut them down by once again using Twitter to snap back at the rampant rumors about his life. "2 gay men can do things together without y'all sexualizing it," he said. 
Indeed, there are plenty of people who work together without any romantic ties, and there's nothing to suggest that this collaboration was anything more than a chance for two professionals to share about their crafts — and help build each other's audiences.