Is Lisa Kudrow Married? The 'Friends' Star Leads A Fairly Private Personal Life
Everyone's favorite singing "friend," Lisa Kudrow, may have a F.R.I.E.N.D.S reunion on the horizon, but the actress has managed to keep a full workload since its 2004 finale. Despite Kudrow's critical acclaim, she keeps her personal life (mostly) private. Is the Web Therapy star married?
Lisa Kudrow's love story didn't go as expected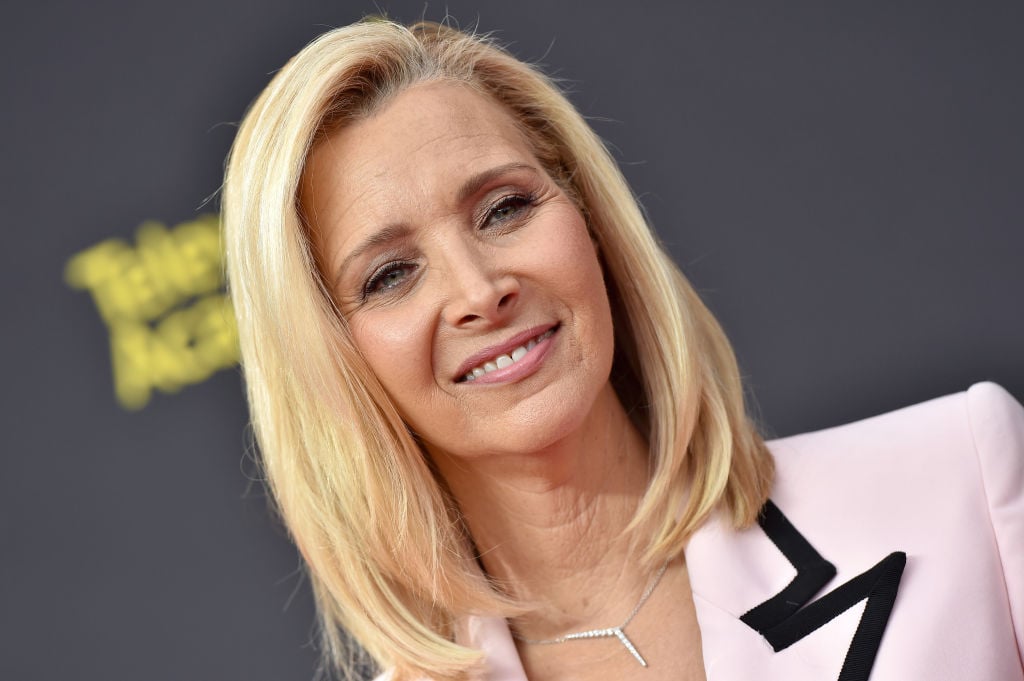 Lisa Kudrow's love story is unconventional. When she first met a charming, French ad executive, the man was dating her roommate. It sounds like an episode of F.R.I.E.N.D.S, but it's a real story.
"I was living with a French girl and he had just moved here and they were dating when we first met. But I'm freakishly polite, so I saw him and went, 'Well, he's the perfect man and it's all ruined because now they're together and I can't [make a play for him],'" she said, per the Daily Mail.
"I thought that that's not nice to flirt. But the minute I saw him I went, 'Well, that's it, there he is.'"
Kudrow didn't want to let on she had a slight crush on the executive, so she played it about as cool as Phoebe Buffay.
"I was so afraid anyone would see that I liked him, so when he'd come to pick her up, he'd say, 'Oh, hello Lisa,' and I'd say, 'Hi,' and I'd go and leave the room and he thought I was a freak," she continued.
"They went out for two and a half months and six years later I met him again at her birthday party and we just never stopped. We're still friends."
Kudrow and Stern developed a relationship then and there (it's what Phoebe would've done, too).
Kudrow married the ad executive after five years of dating
In 1995 — at the height of F.R.I.E.N.D.S fame — Lisa Kudrow wed Michael Stern after five years of dating. With their first meeting — and Stern's previous relationship — long behind them, they welcomed their son, Julian Murray Stern in May 1998.
"When [Michel and I] decided to get married, we understood: We're not promising to love each other forever because you can't do that, but we are promising to work on whatever problems come up," Kudrow previously told Glamour about their relationship.
"We're committed to our marriage working. It turns out, after you have a history, there's such a bond, and love takes another shape. But, oh, I don't want to jinx it — I'm superstitious!"
She continued: "[Michel and I] respect each other's independence, and I don't mean that as a euphemism. I don't mean relationship-wise outside the marriage. Clear? But I don't like to travel. So if he wants to go on a golf trip, he goes," she said.
"I think people get in trouble [when they assume they're] supposed to be one unit, in sync about everything. [Marriage] is like being on a team. Each teammate is different, but you have the same goal."
Sage advice for anyone, inside or outside of Hollywood.
25 years later, Kudrow and Stern are still going strong
Hollywood hasn't changed Kudrow's values and it shows in her relationship as a wife to Stern and mother to Julian. They keep their private life so private, there's hardly a trace of Kudrow's two leading men on social media. This year, the couple will celebrate their 25th wedding anniversary, which is a huge feat.
Considering the six-year gap between the first meeting, saying "I do," and still enjoying each other over two decades later, these two are total #relationshipgoals.