Is Macy's Thanksgiving Day Parade Still Scheduled for 2020?
The show must go on, despite a pandemic that forced many live entertainment events to cancel. But the Macy's Thanksgiving Day Parade will still be held on Thursday, Nov. 26 in New York City.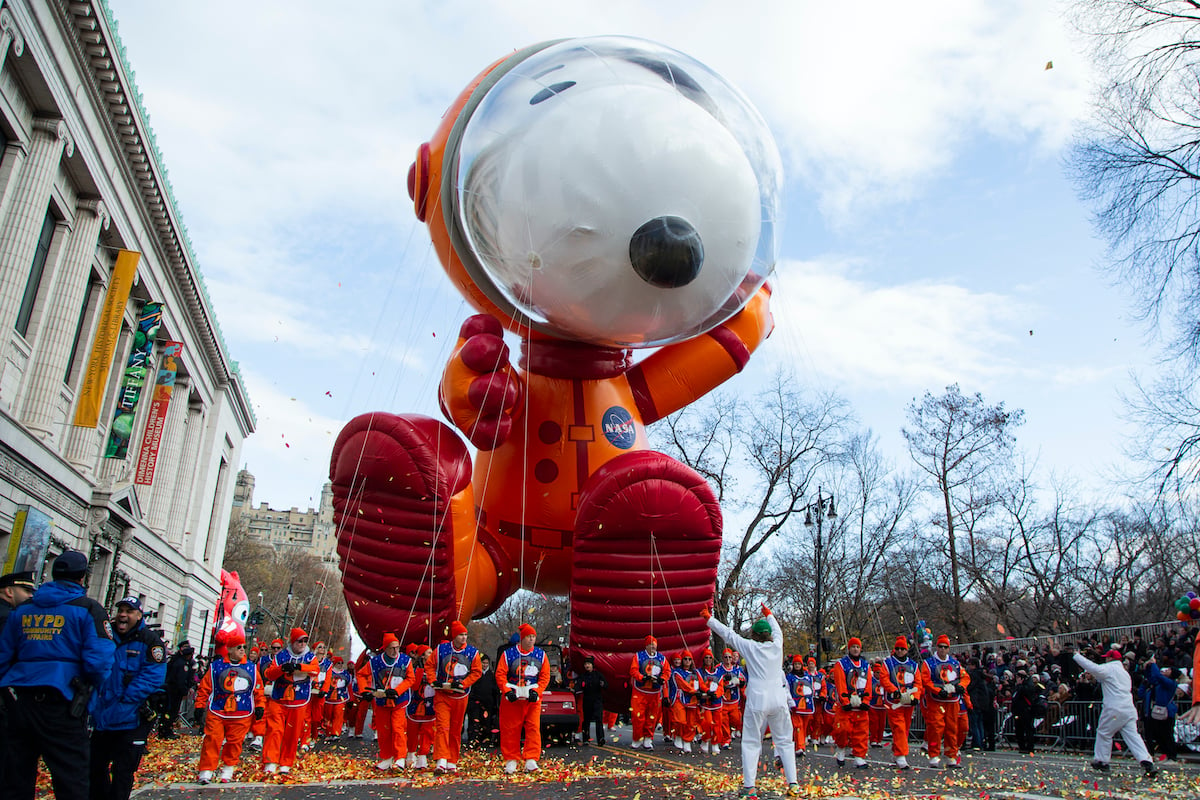 And while the tradition will continue, the parade will look a little different this year like many events in 2020,. Watching from home is the best option as the parade will not actually "parade" but instead "showcase."
"To ensure a safe experience for all involved, we are not marching down the streets of Manhattan this year and instead will bring all the magic of this American tradition to you on television and online," according to the Macy's Thanksgiving Day Parade website.
"In order to avoid gathering large crowds of spectators along our traditional 2.5-mile route in New York City, we have shortened the route to focus solely on the last section of our annual march," the parade site continued. "On Thanksgiving Day, we will showcase our annual celebration's signature balloons, floats, performances and herald the arrival of Santa Claus, in front of Macy's famed flagship store on 34th Street for our national television special on NBC."
The lineup still includes balloons, floats, and live performances
Despite the change in logistics, the lineup is seemingly the same as previous years. The gigantic, oversized balloons will be featured which include Red Titan from Ryan's World, The Boss Baby, Paw Patrol, signature Macy's Stars and more.
Balloonicles will also be integrated into the parade this year. Featured "balloons on wheels" include Baby Dinos and Go Bowling. Also, 26 floats will be showcased in the 2020 parade. Catch the Big Turkey Spectacular, Christmas in Town Square, plus Cruising Cupcakes and more.
Clowns and street performers will also be on hand. A slew of performers will pepper the landscape like the Nutty Cracker Ballet Clowns and Funny Flurry Clowns. Heritage of Pride, The Big Apple Circus, and The West Point Band join six other groups who will perform.
Gear up for performances from Jordin Sparks, Dolly Parton, and more
Iconic actor/singer Dolly Parton recently made news for donating $1 million to help find a vaccine for COVID-19. She joins 14 other performers for the Thanksgiving Day parade. Parton will ride on the Home Sweet Home from Cracker Barrel Old Country Store float.
Singer Jordin Sparks recently dished with Showbiz Cheat Sheet about her upcoming performance. "I actually, to be completely honest with you, I was very surprised when they reached out," she admitted in a recent interview. "And when I found out that I was going to be able to perform, I thought it was going to be one of the events that was going to be canceled this year."
"I'm actually really excited to be a part of it because it's such a long-standing tradition," she added. "I don't know how it's going to be done until I actually get there. But I know for myself as a performer, I'll be on a float. I'm on a little platform. There's nobody around me. So I'm able to safely socially distance."
Sparks will be riding on a Kalahari float. "I just I'm so excited," she said. "And also on a personal note, I'm releasing a Christmas album the next day called Cider & Hennessy."
Watch Macy's Thanksgiving Day Parade live from 34th street only only NBC from 9am until noon in all time zones.