Is Magic Johnson Married?
Within the world of sports celebrities, Magic Johnson holds a unique place. Over the course of his playing career, the Hall of Fame former Los Angeles Lakers star proved himself one of the greatest of all time. Yet Johnson is just as well-known thanks to the fact that he was the first major sports star to be diagnosed with HIV.
While his basketball career may have been cut short, Johnson has never been far from the spotlight in the years since. Yet he has managed to maintain a degree of privacy unusual for one of his stature.
As a result, many people don't even know such basic information as whether Johnson is married or not. Here we recap Johnson's claims to fame, while introducing his wife and outlining what their family life is like.
Magic Johnson in a nutshell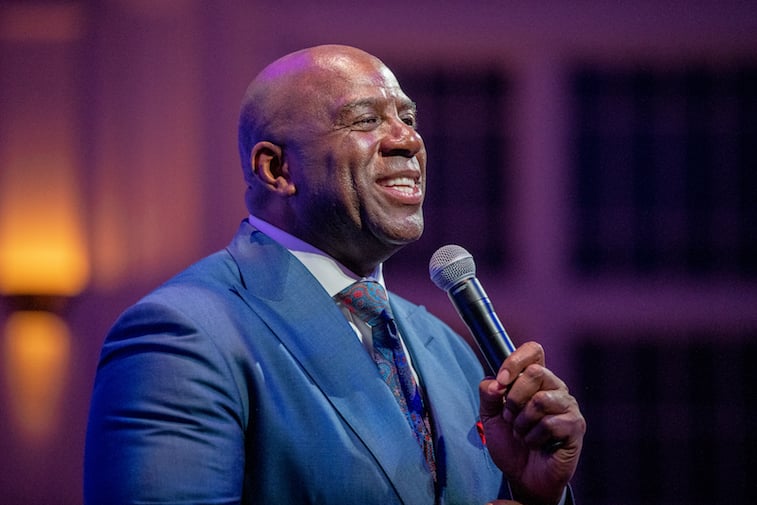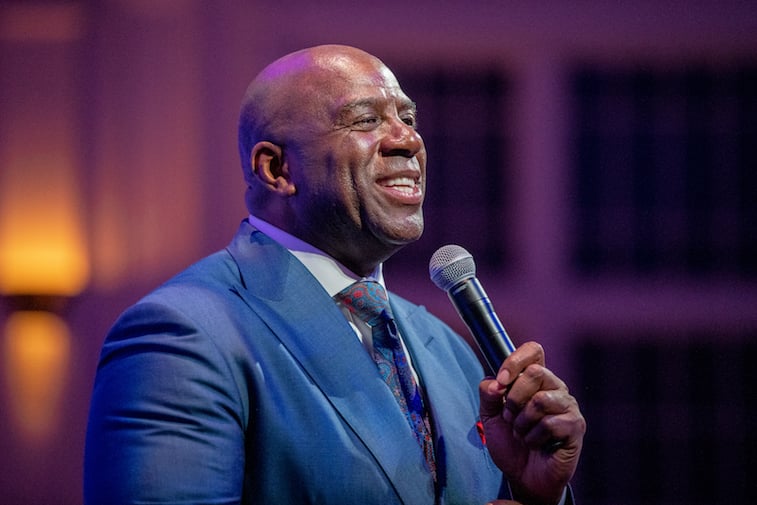 The Los Angeles Lakers drafted Johnson with the first pick of the 1979 NBA draft. He would go on to spend his entire career with the Lakers.
In that time, Johnson compiled a basketball resume that few other players can rival. He was a 12-time All-Star and a three-time MVP. He also won five NBA championships, taking home the Finals MVP award in three of those series.
Johnson discovered he had HIV prior to the 1991-1992 basketball season. Although he was to later stage a brief comeback, the diagnosis virtually ended his playing career.
Instead, Johnson became a vocal HIV activist. He became a member of the National Commission on AIDS, only to later resign the post when the Bush administration failed to heed the advice of the panel.
Johnson has remained tied to the Lakers franchise throughout his life. He briefly held a coaching position with the team. In 2017, he took over as the team's general manager, a position he would hold for two years before abruptly resigning in May 2019. Johnson remains a close personal friend of the Jeannie Buss, the Lakers' current owner.
Outside of the basketball world, Johnson has pursued many successful business interests over his career. He has owned movie theaters and health clubs, franchised restaurants and Starbucks locations, and invested his money in a variety of ventures. In 2012, Johnson put up $50 million as part of an investment group that bought the Los Angeles Dodgers.
Is Magic Johnson married?
Johnson is indeed married. In September 1991 he wed Earlitha "Cookie" Kelly at a small wedding in Lansing, Michigan, the town where Johnson grew up. Johnson and Cookie had been in a relationship for 12 years before getting married.
Of course, Johnson also had numerous other sexual partners in the years leading up to his HIV diagnosis—so many that he even publicly described himself as having harems of women.
Less than two months after his wedding, Johnson broke the news about having HIV. At the time, Cookie was pregnant. Fortunately, both she and the Johnsons' unborn child tested negative for HIV. Now, 29 years later, the Johnsons remain happily married.
Magic Johnson's family life
Johnson has three children—two by blood, and one by adoption. In 1981, Johnson had a son, Andre, with a woman named Melissa Mitchell. Andre Johnson was raised largely by his mother, although he would pay a visit with his father each summer. Later he also took a position working for Magic Johnson Enterprises as Vice President of Business Development.
Johnson and wife Cookie also have a son, Earvin "EJ" Johnson III. Johnson III was born in 1982. In 2013, Johnson III came out to his family—and the world—as a gay man. Soon thereafter, he joined the cast of the hit reality show Rich Kids of Beverly Hills. Johnson has been highly supportive of his son's sexuality, telling talk show host Ellen DeGeneres, "it's all about loving them, no matter who they are."
Finally, in 1995, Johnson and Cookie adopted a daughter named Elisa. Over the years, Elisa appeared several times alongside her brother on Rich Kids of Beverly Hills.