Is Maluma Single?
Colombian singer Maluma was already a huge hit in the Latin American music scene when he made a big splash in the United States in 2015.
Colombian singer Maluma was already a huge hit in the Latin American music scene when he made a big splash in the United States in 2015. His tour that year, Pretty Boy, Dirty Boy, introduced a whole new fan base to his sexy style and infectious music. 
In 2016 he collaborated with Shakira on her song Chantaje (Blackmail), and he followed that up with one of the most viral music videos of 2017, "Felices los 4."
It turned out that the video for "Felices los 4" brought him more than just a hit. He also started dating the model who starred in it, Natalia Barulích. Has their relationship lasted? Here's the inside scoop on Maluma and his love life.
He hadn't planned on a music career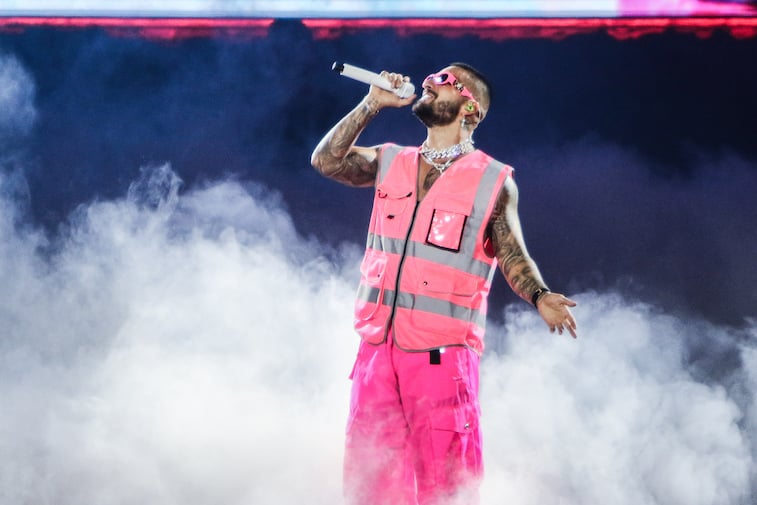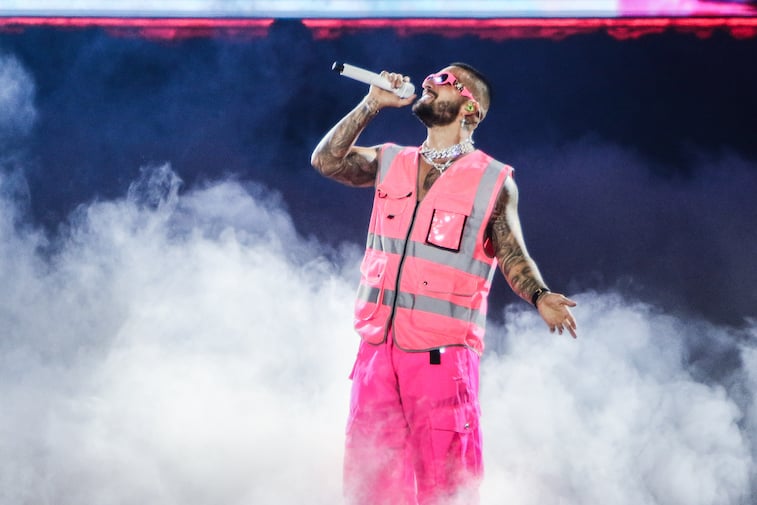 Maluma grew up in Medellín, Colombia, and he didn't originally intend to be a singer. He had his heart set on playing soccer, and he pursued the sport for eight years. He was so talented that he even drew the attention of some local media.
At the same time, he enjoyed singing at celebrations such as weddings and birthday parties. He became so popular that he eventually reconsidered his career path while he was still in his teens. 
His given name is Juan Luis Londoño Aria, but even before he started singing professionally he had a tattoo of his alternate name on his left leg. "Maluma" honors his family, using the first two letters of the names of his mother Marlli, his father Luis, and his sister Manuela.
When it was time to start performing as a musician, he had his stage name ready to go.
He's had an active love life.
Barulích wasn't the only woman to find Maluma irresistible. Before he met her he went out with other beautiful women, including Mexican singer Belinda, Brazilian singer Anitta, and Venezuelan model Yeinly Castro. None of those relationships lasted as long as his two years with Barulích, though.
During his time with Barulích, Maluma's career just kept getting bigger. After his scorching performance at the 2018 MTV Video Music Awards, Madonna found him backstage to tell him that she thought he was amazing. The next year the two performed together at the Billboard Music Awards.
Of course, during the 2018 MTV VMA performance, Maluma also kissed one of his backup dancers, something that raised a few eyebrows, considering the fact that he'd been dating Barulích for about a year at this time. She didn't seem too worried about the kiss, but she just dismissed it as being a part of his performance.
The rumors didn't stop there
As recently as last August Barulích posted a picture of her with Maluma, and they seemed to be very happy together. But just a few months later he was spotted cozying up to another woman, model Winnie Harlow. I
n October they were seen together in New York, dancing at a night club and eating out.
Apparently that was enough for Barulích, and shortly after that news came out she announced that they were no longer dating.
Maluma is back on the market
Despite the romantic vibe between Maluma and Harlow, sources claim that they are just close friends and that he is single. Barulích also gave a statement at the time of the breakup saying that although she loves him very much, "right now we need to take time for ourselves and our careers so that we can continue to grow as artists and individuals."
As long as he's not too busy growing as an artist to date, it sounds like Maluma is single again.