Is Mariah Huq Returning to 'Married To Medicine?'
Bravo's Married To Medicine has been a hit with viewers for the past seven seasons for its fresh take on reality television. The series follows medical professionals and wives of doctors in Atlanta and has been praised for showing the spectrum of women outside of whom they are married to. Viewers loved the show so much that an LA spinoff was greenlit.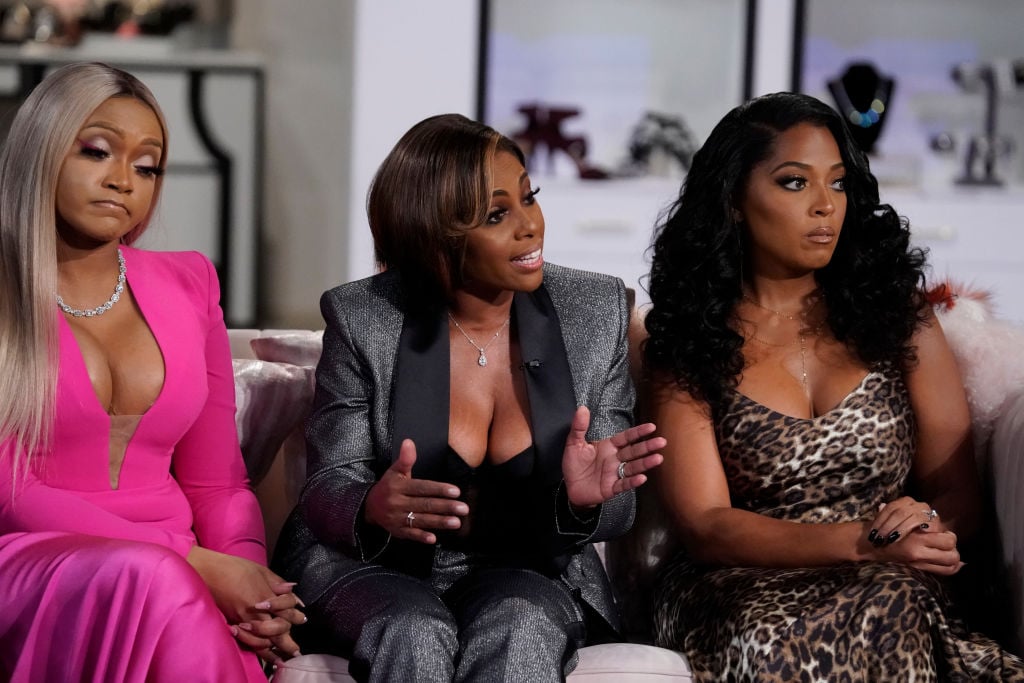 Mariah Huq works both behind the scenes and on-camera as a full-time cast member, but after her recent Instagram post, fans are questioning if Huq is returning for another season.
Mariah Huq on 'Married To Medicine'
Huq was part of the show from the beginning, serving as both an executive producer and a cast member. As a wife of a prominent Atlanta doctor, she was very involved in the charitable world of Atlanta and considered herself to be a socialite. Huq's personality was a standout from the beginning but as the show progressed, her relationships with the other women were tested.
Much of Huq's storyline has centered around the demise of her friendship with her former BFF, Quad Webb. The two were close before the show began airing, with Huq even being a member of Webb's bridal party. Webb dated one of Mariah's cousin's in the past, which is how they allegedly met. 
The details of why they stopped being friends aren't clear, except both women alleging that the other spread lies and damaging information about the other. Huq accused Webb of propositioning her married brother-in-law and Webb accused Huq of using drugs in the past. They've tried to reconcile on the show but have never been able to move past their issues. 
Huq has also made an effort to showcase blended families and an interracial and interfaith marriage. She's African American and her husband was born in Bangladesh. Huq was raised as a Christian while her husband was raised as a Muslim and they celebrate both faiths. 
Mariah Huq reveals she has yet to receive her contract for the upcoming season of 'Married To Medicine'
Huq left the series after two seasons but remained on the show as an executive producer. She returned in season 4, much to some of her co-stars dismay. In an interview with Bravo's Daily Dish, Huq explained why she opted to return to the show, 
It was time to start new and fresh. had been sick and suffered a miscarriage, I lost my father, I had been through so many things that are just so much heavier and have so much depth that I just felt like we're all friends and we're all grown women, so we should be able to, not necessarily forget about the past, but move on from it.
The last few seasons have been hard on Huq with her ongoing arguments with Webb, her relationships with other co-stars have been a rollercoaster, and she's fought hard against the drug abuse claims. Still, Huq is looking to return to the show as a full-time cast member.
She took to Instagram to announce to fans that she has yet to receive her contract in a short video.
"Morting-ting-ting Where is my contract?" Huq wrote in her caption. "Last time I checked I was #MarriedToMed Now I have to worry about Covid & Contracts."
Mariah Huq's 'Married To Medicine' co-stars speak on whether or not she's returning to the show
Huq's co-stars, Dr. Heavenly Kimes and Dr. Contessa Metcalfe, chatted about Huq's post during a live Q&A on Dr. Heavenly's YouTube channel.
"The messy thing is who told her they got theirs and she didn't get hers? That's messy right?" Metcalfe asked. According to Dr. Heavenly, their co-star Latoya Bush-Harris spilled the beans. Bush-Harris is Huq's close friend. Dr. Heavenly revealed that she was instructed by the network to not talk to other co-stars about contract renewals when she received hers. 
Whether Huq will be on season 8 of Married To Medicine has yet to be confirmed but Huq is open with her fans and will be sure to update them.