Is 'Mean Girls' on Netflix? How to Watch This Totally Fetch Comedy on Oct. 3
It's Oct. 3. For fans of the iconic early 2000s movie starring Lindsay Lohan, Mean Girls, that means wearing pink and writing in the Burn Book. Is this comedy available for streaming on Netflix? Here's how to watch Cady, Regina, and all of their classmates on Mean Girls Day during 2020.
'Mean Girls' is not listed on the Netflix streaming library
Going to a new school is pretty hard, especially when you've lived in Africa your whole life. That's the story of Cady Heron, one student who finds herself in the middle of the cliques at her high school, trying to navigate being popular and staying true to herself. 
For Cady Heron, one day in high school was especially important. That was Oct. 3, the day that her crush, Aaron Samuels, talked to her for the first time. He asked her what day it was. Cady replied, "it's oct. 3."
Released in 2004, Mean Girls became a favorite for its inspiring message, iconic cast, and memorable lines. Wednesdays are always reserved for pink, secrets are always meant for Gretchen Wieners, and you always have to be wary of the Plastics.
For those who celebrate "Mean Girls Day," binge-watching this movie is a must. Aside from owning the DVD, some look to different streaming platforms that contain the movie. As of fall 2020, the Tina Fey-created comedy is not available on the streaming platform, Netflix.
'Mean Girls' is available on Hulu with the Showtime add-on
This comedy may not be available on Netflix but is it available for select Hulu subscribers. With the Showtime add-on, an option for Hulu subscribers in addition to ad-free streaming, Mean Girls is available on the platform's library. 
For just regular subscribers of Hulu, though, you're out of luck. This movie is only available for viewing with the Showtime add-on to Hulu. (There's a 30% chance that we're bummed.)
Mean Girls is also available with a subscription to the television network, Showtime, and periodically broadcasts on television networks like TMC.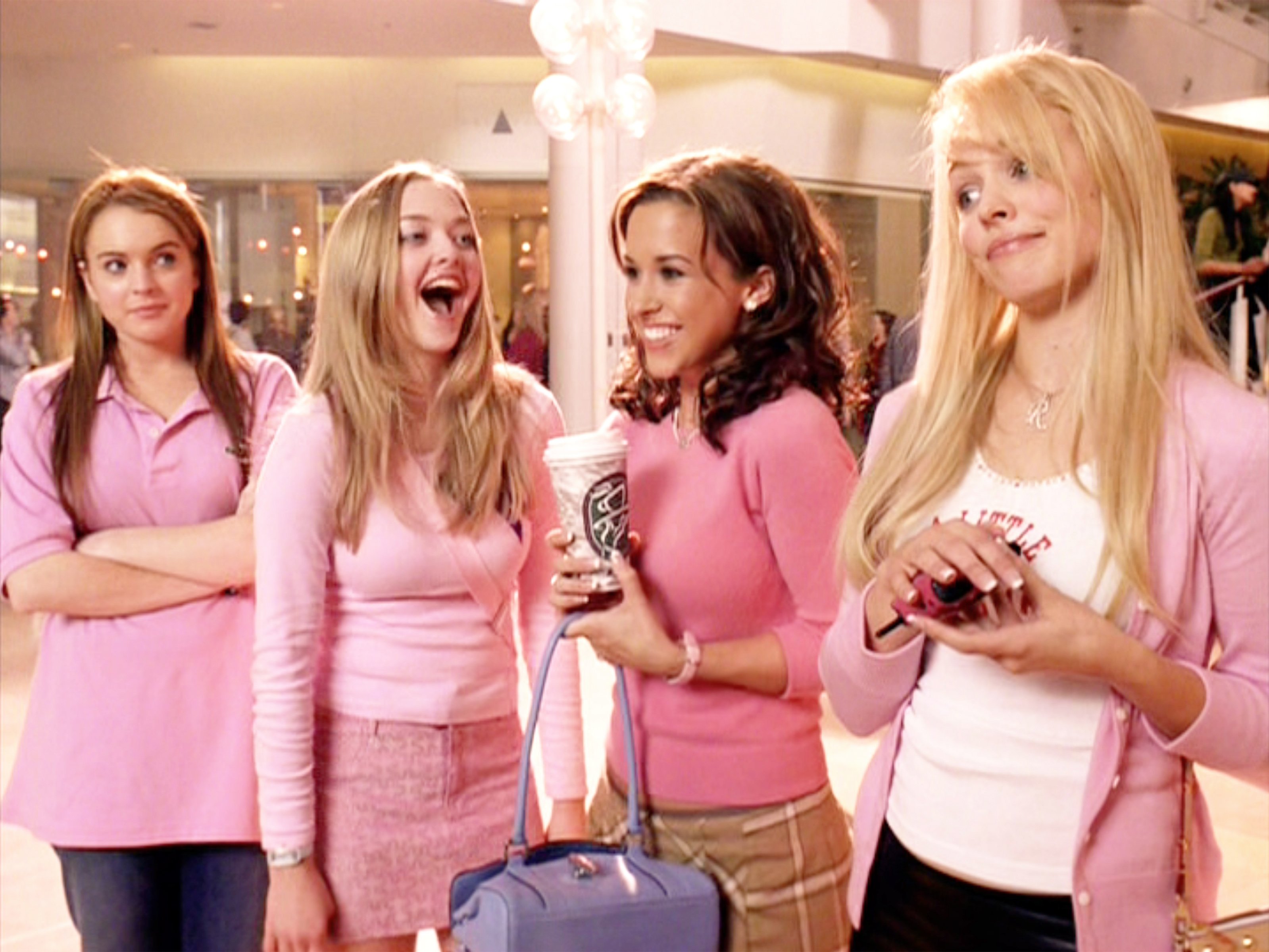 'Mean Girls' is not available on Disney+, either
Unfortunately, the movie featuring characters like Regina George and Cady Heron is also missing from streaming platforms like Disney+ and HBO Go.
Unlike years past, the stage version of this comedy is not available on Broadway, due to the coronavirus (COVID-19) pandemic and social distancing requirements. Without Showtime, fans can watch this totally fetch movie digitally, thanks to Amazon.
There's also the physical copies available for purchase on Amazon, Target, and Barnes & Noble. Mean Girls may not be available on Netflix, but there are plenty of throwbacks listed on this streaming platform.
That includes the Bratz movie, The Clique, What a Girl Wants, and Not Another Teen Movie. To learn more about this streaming platform and to subscribe, visit their website.