Is Meghan Markle Friends With Former Co-star and 'Blue Bloods' Actress Vanessa Ray?
It is really no secret that Meghan Markle has an extremely large circle of friends. From her relationships with Hollywood celebrities to her bond with her best friend Jessica Mulroney, we are well aware of the fact that Meghan has a lot of people in her corner. When she married into the royal family, there is no doubt that she made many more connections, considering Prince Harry has quite a lot of friends himself. We know that there are many people that Meghan has kept in consistent contact with over the years, and we have even seen her interacting with a few of her pals. Most royal fans know just about everyone that Meghan is close with, but there is one that people are still pretty unsure about. So, is Meghan friends with former Suits co-star and Blue Bloods actress Vanessa Ray?
They once worked alongside each other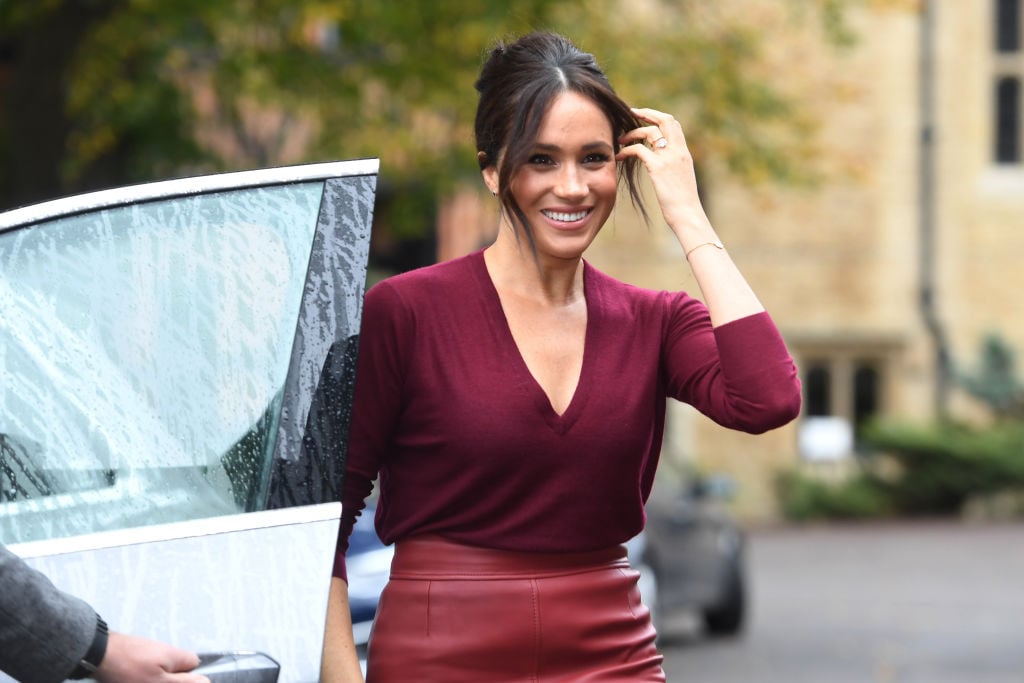 It wasn't that long ago that Meghan and Ray were co-stars on the legal drama Suits. While neither of them is on the show any longer, they both had a significant impact while they were. As we know, Meghan portrayed the character of Rachel Zane, while Ray was Jenny Griffith, the girlfriend of the man Rachel ultimately ended up marrying. While everyone knows exactly why Meghan left the show, Express reports that it is a little unclear as to why Ray decided to leave. Most people think that her role simply ran its course. What did they each do after their time on Suits came to an end? Meghan, of course, went on to become the Duchess of Sussex, and Ray was starring in another successful show, Blue Bloods.
The cast of the show flew to England for the royal wedding
The cast of Suits was among those who were lucky enough to receive an invitation to Meghan and Harry's 2018 wedding, and they flew to England together to attend. Ray was there to watch her former co-star marry the love of her life, and while they hadn't worked together in a while, we have to say that she looked genuinely happy for Meghan. According to Entertainment Weekly, she watched with a smile as Meghan and Harry exchanged vows in front of 600 guests at Saint George's Chapel in Windsor. Although they didn't score an invite to the reception, the cast of the show still had the time of their lives. They all had dinner together the night before the wedding and even enjoyed some karaoke after the ceremony. Sounds like they had a wonderful experience.
Is Meghan Markle friends with former co-star and Blue Bloods actress Vanessa Ray?
Ray flew all the way across the pond to see Meghan and Harry get married in one of the most highly publicized and anticipated weddings of all time, and they spent a few years appearing in the same show. So, is Meghan friends with her former co-star, Vanessa Ray? Well, it doesn't seem like the two of them are super close, although they get along just fine. For those wondering why Ray was invited to the royal wedding if she and Meghan aren't as tight as everyone thought, Harper's Bazaar reports that the reason is actually pretty simple. The cast of Suits is more like a family than they are anything else. They have spent so much time together over the years that it was only natural that Ray was included on the guest list. Although Meghan and Vanessa might not have each other on speed-dial, we are glad that they are in a position to support each other no matter what.