Is Meghan Markle Sending a Message By Hiring Princess Diana's Former Lawyer?
Meghan, Duchess of Sussex is in the midst of suing a U.K. tabloid, and she's hired a celebrity lawyer to represent her. In fact, the duchess retained the same attorney who represented Prince Harry's late mother: Princess Diana.
Princess Diana initiated legal action against Mirror Group Newspapers in 1993. Is Meghan sending a message by hiring her late mother-in-law's lawyer to go after Associated Newspapers?
The reason for the lawsuit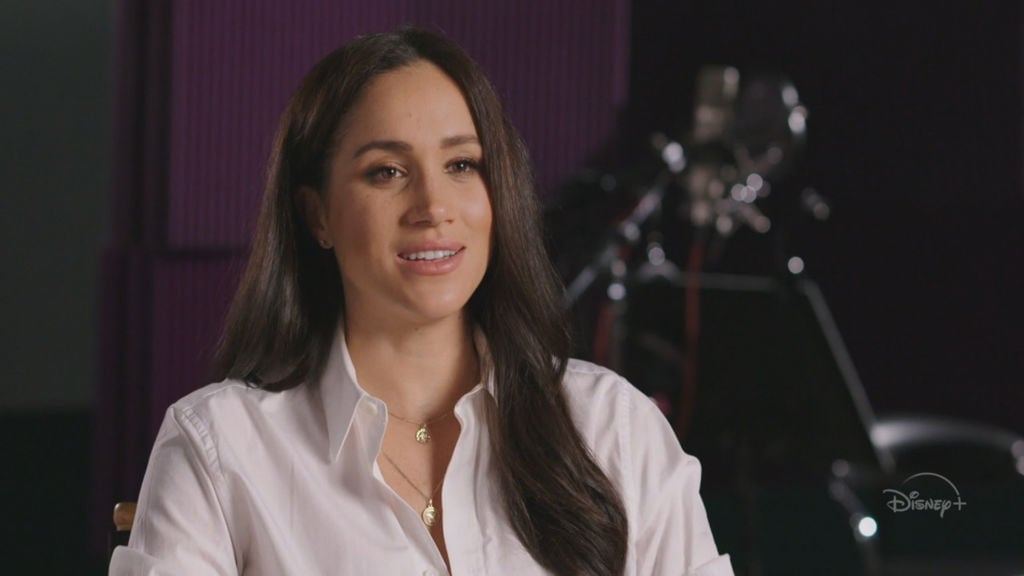 Meghan's lawyers filed suit against Mail on Sunday and its parent company, Associated Newspapers, for publishing portions of a five-page confidential letter written by the duchess to her dad, Thomas Markle, in 2018. The 75-year old retired Hollywood lighting director explained that he shared the selected contents of the letter with a Mail on Sunday editor in order to defend himself from the 'public admonishment' he received in the wake of a People magazine cover story about his famous daughter.
Nonetheless, it was a private letter never intended for publication. Meghan's civil lawsuit accuses Associated Newspapers, aka DMG Media, of misuse of private information, violation of the UK's data protection law, and copyright infringement.
The publishing firm, which also owns the UK Daily Mail, denied all allegations and is currently fighting the charges in court.
The current lawsuit is a harsh reminder of Diana's last years
Prince Harry knows a thing or two about tabloid media and how lives can be wrecked by their relentless pursuit for a story, favorable or not. And, as noted by a Hollywood Reporter analyst, Meghan's current legal action is not unlike the time Prince Harry's mom, Diana, filed suit against a Mirror Group paper for publishing images of her working out in exercise gear in 1993.
Hounded by the press for years, Diana perished in an automobile accident in Paris while attempting to flee a barrage of paparazzi. Prince Harry saw first hand what the tabloid press did to his mom, and he's not about to let it continue with his wife.
"I've seen what happens when someone I love is commoditized to the point that they are no longer treated or seen as a real person," said Prince Harry in the past. "I lost my mother and now I watch my wife falling victim to the same powerful forces."
It doesn't take an analyst to see the similarities between Diana's post-royal life (and death) and the tabloid eye now trained so intently on the prince and his wife. Last month, the notable couple formally announced their intention to sever ties with numerous UK publications, including the Daily Mirror, Daily Sun, and UK Express, due to their refusal to "offer themselves up as currency for an economy of clickbait and distortion" any further.
Prince Harry added: "Media have every right to report on and indeed have an opinion on the Duke and Duchess of Sussex, good or bad. But it can't be based on a lie."
The duke and duchess explained that they will have 'zero engagement' with any UK newspapers and that any communication between media and the recent ex-royals will be done through lawyers when necessary. One of those lawyers happens to be an attorney who represented Diana.
Who is celebrity attorney David Sherborne
Referred to by The Evening Standard as 'the superstar lawyer that celebs keep on speed dial,' Sherborne brings decades of high-profile trial experience to the stand every time he testifies on behalf of the Duchess of Sussex. The duchess is in good company where Sherborne's client roster is concerned. As mentioned before, the handsome barrister was Diana's lawyer, but he's represented dozens more notable clients.
As a partner at 5RB law firm, Sherborne devotes his considerable legal skills to representing very recognizable clients in defamation and privacy cases. Some of the barrister's most notable clients include Michael Douglas, Catherine Zeta-Jones, Hugh Grant, Kate Moss, JK Rowling, and Mick Jagger.
At this point in time, Meghan's case could go either way. If she does win, the duchess intends to emulate Diana's philanthropy and donate any monies collected to an anti-bullying charity.