Is Miley Cyrus single now? After her divorce from Liam Hemsworth, Cyrus went on to date Kaitlynn Carter briefly before dating Cody Simpson. In early February 2021, Cyrus shared her relationship status and confirmed she's single … for now.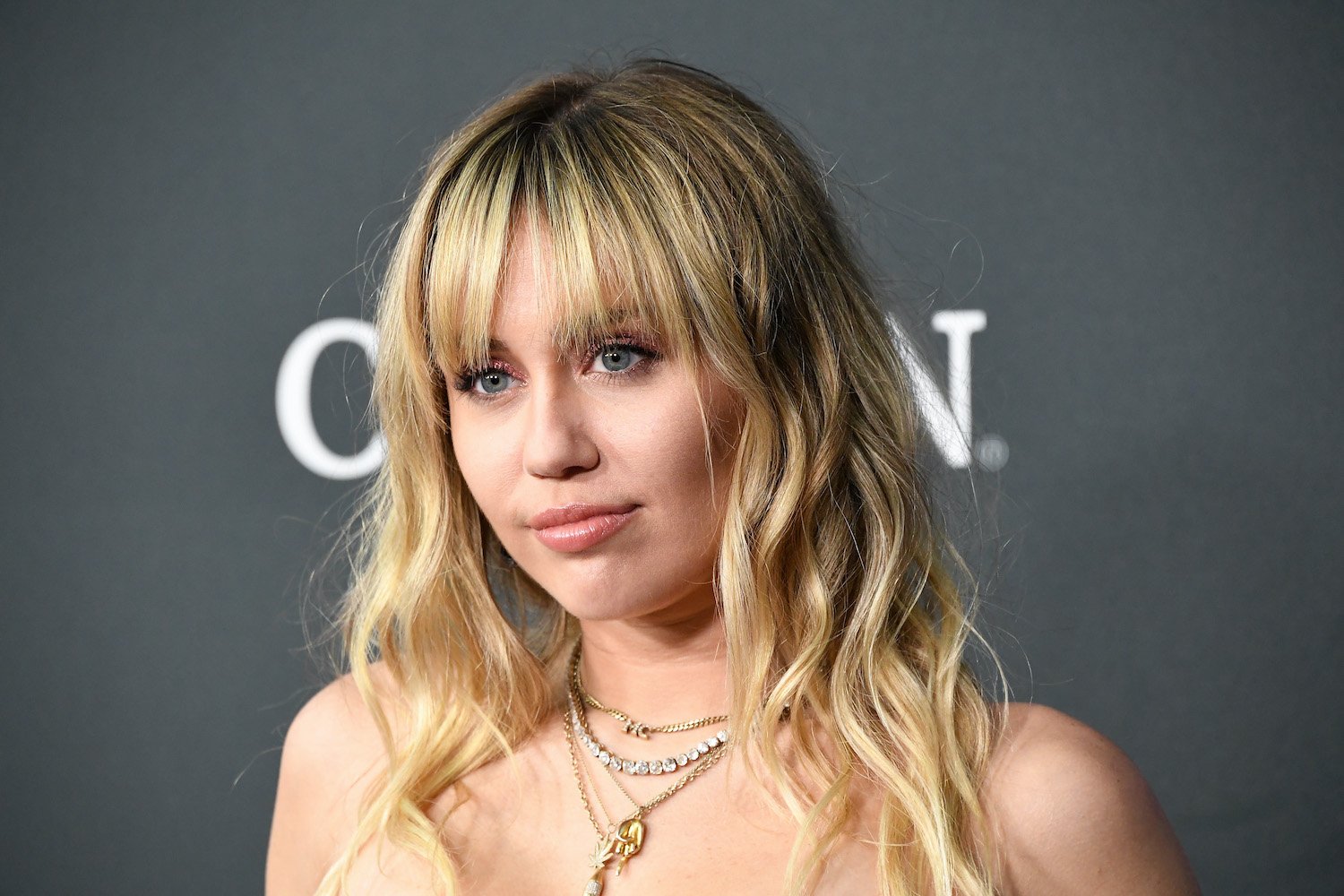 Is Miley Cyrus single now?
Cyrus took to Twitter on Feb. 9 to let her fans know that she is, in fact, single. She joked that it "sucks" and shared a huge upside of not being in a relationship.
"Man. Being single sucks. All I ever do is WHATEVER THE F*CK I WANT!," she tweeted, adding, "Bahabahahahahabahahhahaha!" The tweet was paired with a clip of her Hannah Montana character Miley Stewart saying, "I have no problem not having a boyfriend."
The clip then switches to Cyrus during her Super Bowl TikTok Tailgate performance on Feb. 7, where she explains, "I'm single now, you know. After COVID [ends], I'm ready."
Miley Cyrus' dating timeline
Fans have been interested in Cyrus' dating timeline, as she dated Hemsworth on and off after they met on the movie The Last Song. They got married in December 2018 but split eight months later. Cyrus and Hemsworth finalized their divorce in early 2020.
Cyrus shared the reason the two couldn't sustain a marriage, noting "there was too much conflict" between them.
"We were together since I was 16. Our house burned down. We had been, like, engaged — I don't know if we really ever thought we were actually going to get married — but when we lost our house in Malibu, which if you listen to my voice pre- and post-fire, they're very different so that trauma really affected my voice," she explained to Howard Stern in a December 2020 interview.
She continued, "Me being an intense person and not wanting to sit with it and not wanting to go, you know, 'What could be purposeful about this?' I just clung to what I had left of that house, which was me and him."
"And I really do and did love him very, very, very much and still do, always will," the singer added.
Who is Miley Cyrus dating?
After the marriage ended Cyrus moved on quickly, dating Carter then Simpson. When she and Simpson split, the singer shared the news with her fans during an Instagram Live session in August 2020.
"So today, it came out that me and my boyfriend have broken up, it was confirmed by a 'reliable source' even though no one is reliable in a relationship except the two individuals that are participating in it," Cyrus explained.
"But, for right now, two halves can't make a whole and we're individually just working on ourselves to become the people that we wanna be," she continued. "Like everybody else at this age, we're just deciding who we wanna be with our lives, what we wanna do with our lives."
"And so, don't make it some drama story if next week we're out hanging out or getting pizza," Cyrus added. "We've been friends for 10 years and we're gonna continue to be friends."