Is Millie Bobby Brown Dating Jake Bongiovi?
Stranger Things and Enola Holmes star Millie Bobby Brown and Jake Bongiovi appear to have gone Instagram official. Rumors have been swirling around a possible romance between the celebrity and Jon Bon Jovi's son following snapshots of them spending time together in NYC. Now, it seems as if the rumors are confirmed — Millie Bobby Brown and Jake Bongiovi are spending even more time together in the sun.
Is Millie Bobby Brown dating Jake Bongiovi?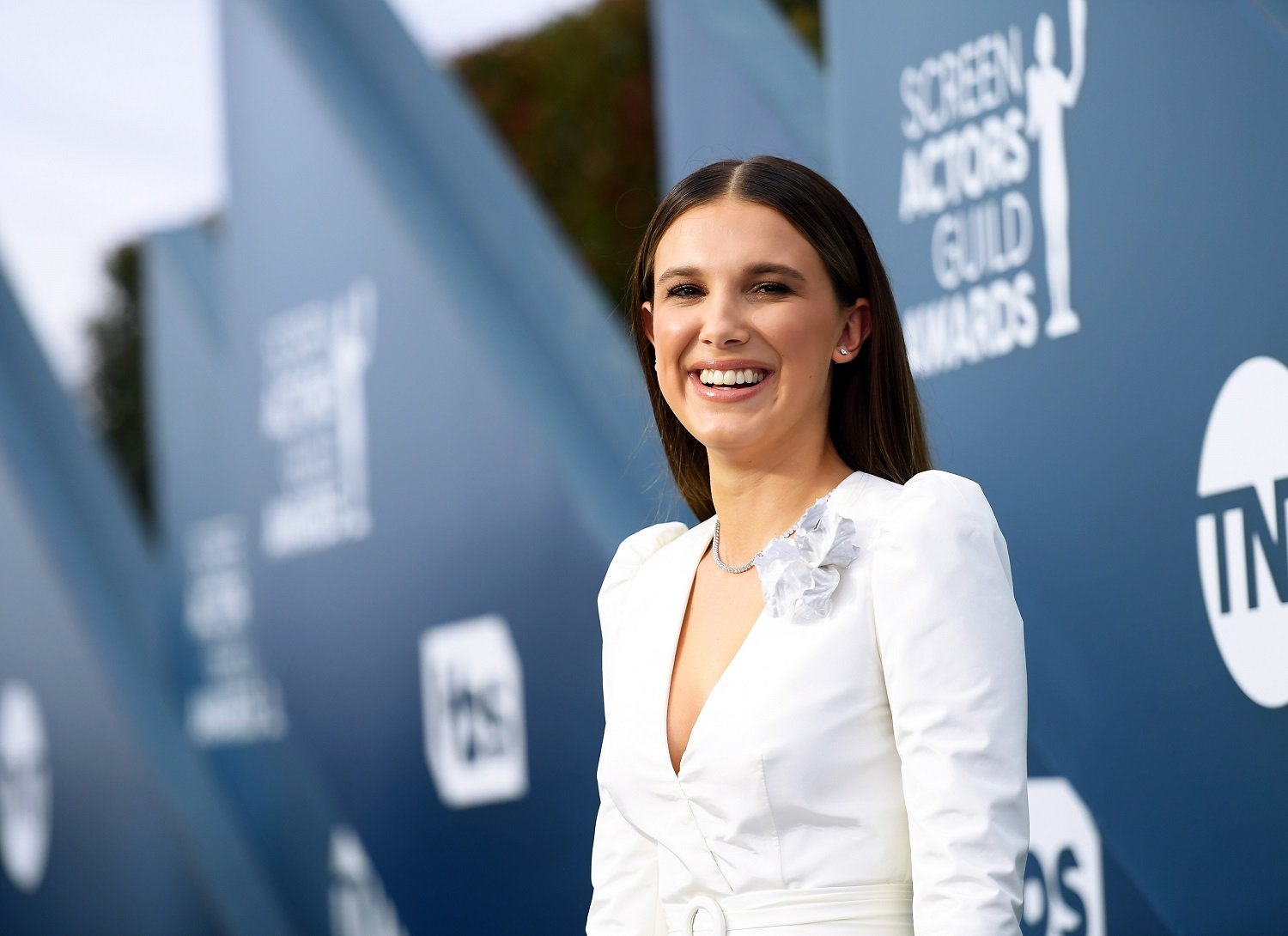 RELATED: Why Millie Bobby Brown Won't Watch 'Harry Potter,' Marvel, or DC Movies
There's been much speculation about Millie Bobby Brown and Jake Bongiovi. The two were previously seen together in NYC holding hands and walking about, leaving many assuming they were dating.
What's more, Jake Bongiovi uploaded a photo of the two sharing a car ride together. He captioned the photo "bff <3" and Brown commented "BFF" alongside a unicorn emoji. 
This led some fans to wonder if the two are dating, or simply close friends — but recent photos have essentially confirmed that the two are together. Basically, it seems as if Brown and Jake Bongiovi have gone Instagram official. 
The duo posted photos of each other to their Instagram stories this weekend. Brown shared a photo of herself and Jake Bongiovi, with her arm draped across his shoulders. Above the two, a gif read "happy weekend."
Jake shared a photo of the two posing on either side of a lens flare. He later shared a photo of the two standing in front of one another — the perspective was a view of their feet, pointed towards each other. He tagged Brown in the photo.
While the two haven't officially declared themselves a couple, the implications of the photos seem fairly clear to most fans. The two teens seem to be enjoying a romantic summer together.
How old is Millie Bobby Brown?
For some, it may seem hard to imagine Millie Bobby Brown dating — the Stranger Things star was only 12 years old during Season 1 of the show. As a result, many fans may still have a mental image of a much younger star.
So how old is Millie Bobby Brown? She is, of course, still young, at 17 years old. Jake Bongiovi is 19 years old — hooray for age appropriate relationships. Take that Drake.
For those who are curious, Brown's birthday is February 19, 2004, making her sign a Pisces. Jake Bongiovi was born on May 7, 2002, meaning he's a Taurus. According to fans of astrology, it means the two should be a good match. 
'Stranger Things' actor teases 'Enola Holmes' sequel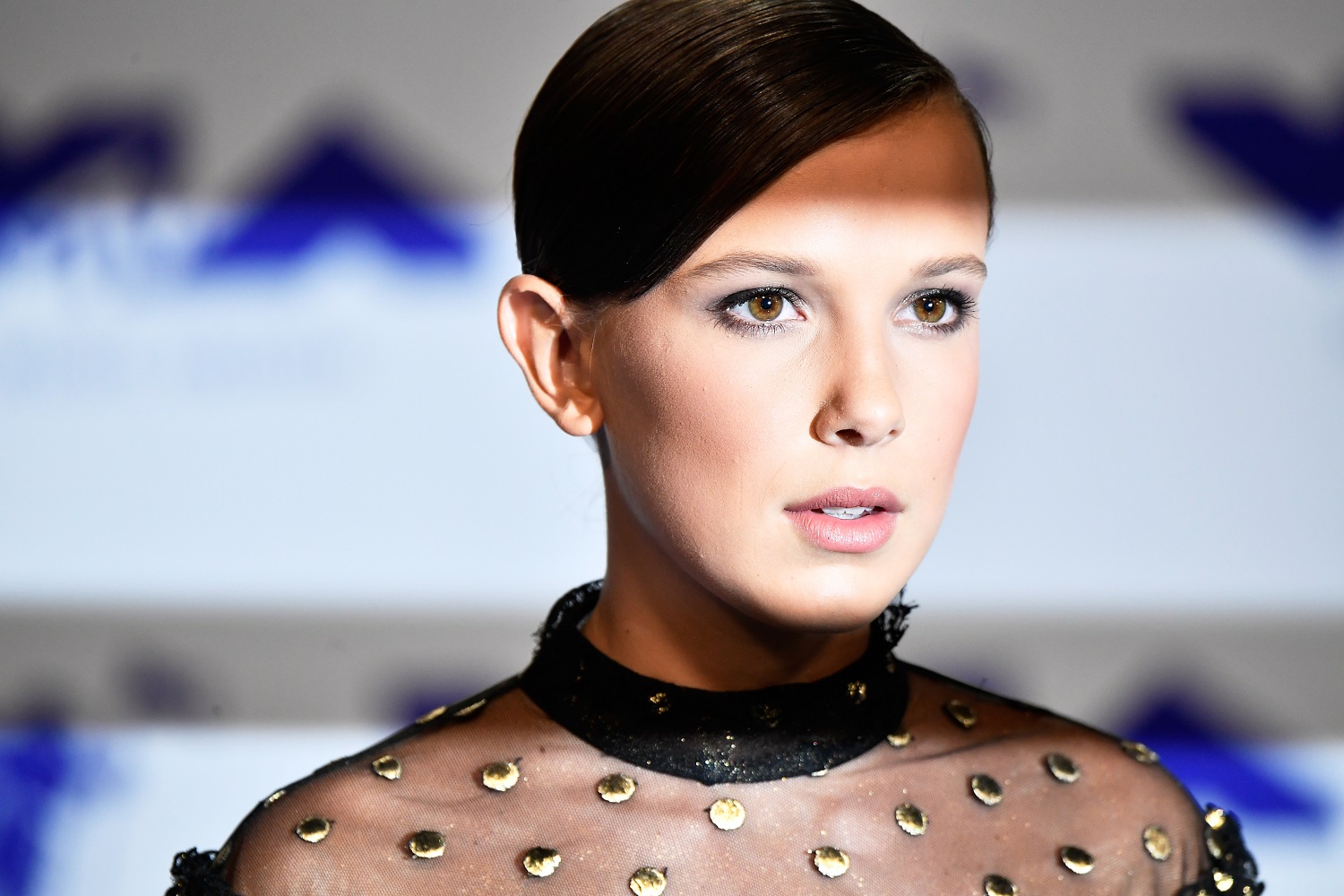 While Millie Bobby Brown hasn't responded to a request for clarification on her relationship with Jake Bongiovi, she has teased a sequel to Enola Holmes on her Instagram.
Brown posted a photo of herself wearing her Enola Holmes outfit, which included a large, black dress, a veil and hat, and a black umbrella.
"[T]he sequel is afoot #EnolaHolmes2," she captioned the photo.
Additionally, fans can look forward to seeing Brown in Stranger Things Season 4 whenever it is officially released. As of now, it's not clear when it will be released, but Finn Wolfhard implied fans could expect the series in 2022.