Is 'Million Dollar Listing: New York' Real? You Might Be Surprised
Million Dollar Listing might have started out in Los Angeles, but Fredrik Eklund, Ryan Serhant, and Steve Gold have definitely amped up the show. Million Dollar Listing: New York is now just as popular as the L.A. show, but the drama in New York City can sometimes have us questioning what's true and what's not. How much of MDLNY is actually real?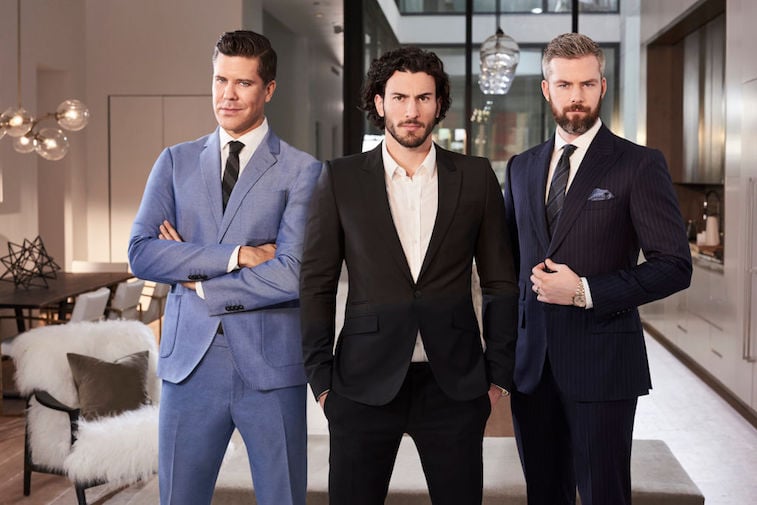 'MDLNY' follows the intense New York City real estate scene
Purchasing real estate anywhere can be intense; it all depends on how well or poorly the market is doing. But in New York City, things really heat up. The five boroughs have always held some of the hottest real estate in the world, and it's an ideal place for some of the world's wealthiest people to buy. To put it into perspective, the Manhattan market is currently at its lowest point in more than a decade — yet the median home price is still just under $1 million. MDLNY follows several brokers as they buy and sell homes to some of the world's wealthiest people.
Real estate deals are often much trickier than the show lets on
Something to understand about real estate is that nothing is ever simple. While shows such as House Hunters make it seem like buyers tour three homes, put in an offer, sign a piece of paper, and move in, things are far more complicated than that. Title searches, inspections, and mortgage applications are just a few of the things that cloud the buying experience. So it's safe to assume that some of what goes on during the show has either been edited out or not discussed altogether, since home buying takes an average of 90-100 days (from listing to closing) in New York.
One broker called it 'all make-believe'
In 2013, The New York Times revealed that not everything we see on the show is as it seems. Holly Parker, who worked as a broker for Douglas Elliman during the show's first season (the same brokerage as Fredrik Eklund), told the Times that broker open houses were sometimes staged at properties that had already been sold. She referred to the show as "all make-believe." Michael Lorber, who was also a broker at Douglas Elliman, said scenes were often recreated by the camera crew and occasionally shot at a completely different time of day than when they were actually supposed to take place. And sometimes, deals that are struck up on the show end up falling through after filming stops, of which the viewers are almost never informed.
Others have defended the show's honesty
Though some suggest the show is fake, others said all of the drama is genuinely stirred up by the brokers and not the producers. According to The New York Times, Ryan Serhant recalled one instance when he jumped into a pool at one of Eklund's listings, and the scenario actually wasn't something the producers had concocted. And Dottie Herman, the CEO of Douglas Elliman, has said that the show's drama doesn't negatively affect the company's bottom line. "They might throw an extra party or two, but there would be nothing that would be false false." Overall, the viewers seem to love it, and it doesn't appear to be fake enough to change consumers' opinions on it.