Is MSNBC's Brian Williams Married?
MSNBC and former NBC Nightly News host Brian Williams is at once accomplished and controversial. His steady run on NBC's flagship news program came to a grinding halt due to Williams' own journalistic malpractice. He embellished a story about his time in Iraq covering the U.S. invasion there, exaggerating his experiences.
That led to Lester Holt taking over the prestigious Nightly News chair, where he has remained since 2015. It was a difficult time for Williams, who took years to slowly recover his public image. For empathetic fans of Williams' old-school anchorman style, it was hard not to wonder if he had a support network among that time. Was Williams married, and did he have a family to fall back on as he gathered the pieces of his career?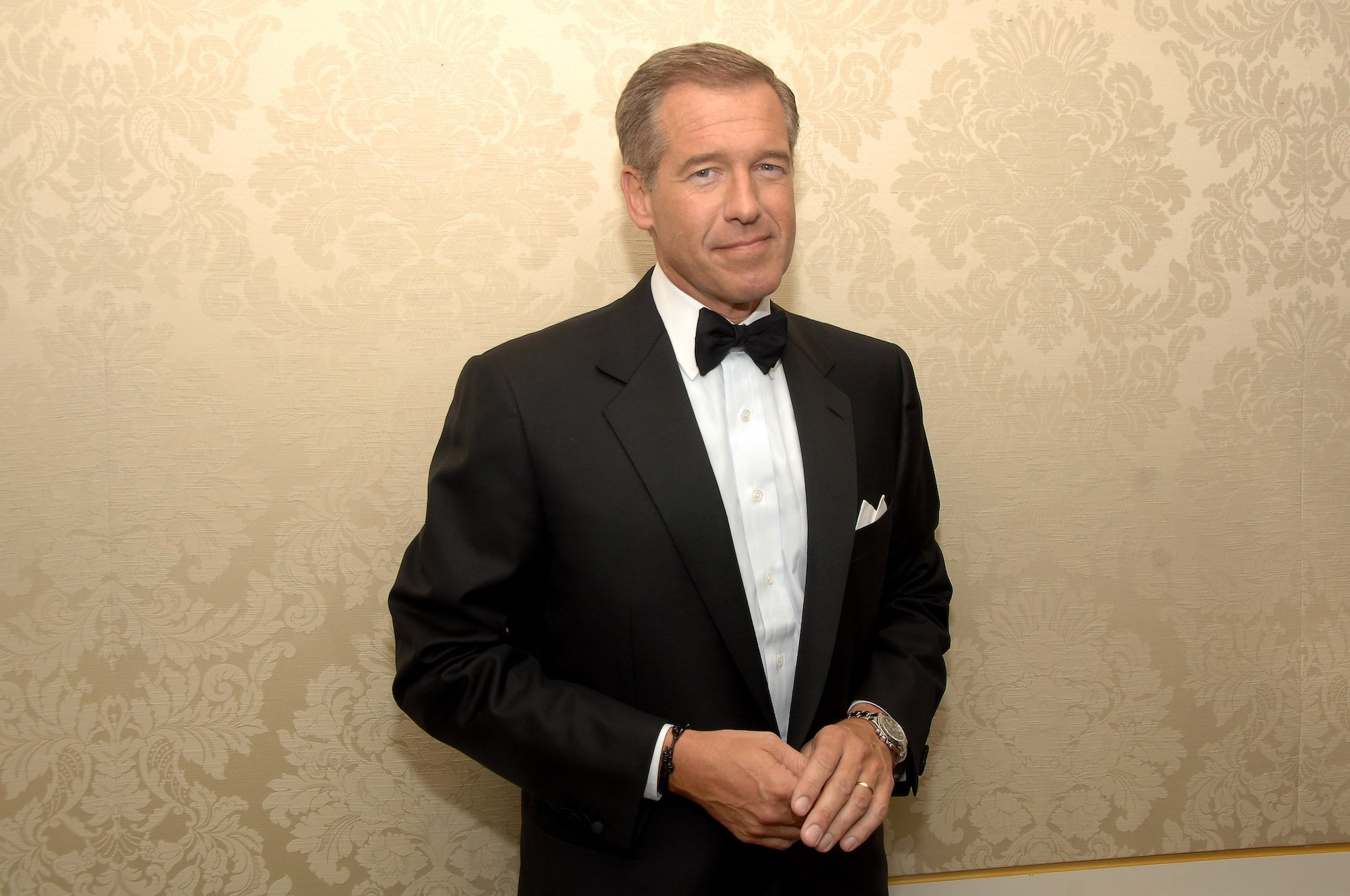 How Brian Williams climbed the ranks of broadcast journalism
According to New Jersey Monthly, Williams' broadcast career began at a small CBS affiliate in Kansas in 1981. He continued working his way up, landing at larger CBS affiliates until hitting one of the biggest markets: New York City. His years there served as his de facto resume to make the leap to national broadcasting with NBC News in 1996.
His ascent was rapid. His MSNBC profile notes that he took over Nightly News from broadcasting legend Tom Brokaw for a decade, starting in late 2004. That came to an ignominious end in 2015, due to the aforementioned scandal. Thankfully, it turns out Williams didn't have to cope with his mistake alone.
Is Williams married?
Williams met Jane Stoddard in 1986. She was a TV producer, who worked with Williams on a Washington-based public affairs program, as their New York Times marriage announcement reported at the time. She comes from a family entrenched in broadcasting. Her father ran marketing for WNET, a New York-based public media group.
According to Celebsfamily, she graduated with a degree in political science from Duke University. Her deeper ties to both broadcasting and politics than Williams had are notable. While her husband has several honorary degrees, he did not complete his college coursework.
As he recounted in his commencement speech to Bates College, he considers his lack of a degree in journalism his "biggest regret." Instead, he leaped at the chance to intern for President Jimmy Carter. It's likely that his wife's formal background in both his areas of interest helped his career behind the scenes.
Do Williams and Stoddard have any children?
The Williams family includes two children. They grew up under charmed circumstances, largely thanks to Williams' $40 million estimated net worth. Both children are well into their own successful careers, so they likely aren't too worried about it.
His son, Douglas Williams, followed Brian's footsteps in one sense: He's also a television news anchor. The difference, as the New York Times reports, is in his chosen field of expertise. He's a sports anchor, host of Geico SportsNite on SportsNet New York.
He told the Times that he worked his way up the ranks like anybody else. "I want people to know that I'm here for genuine reasons," Douglas said. "In my opinion, if you keep watching [SportsNite] you'll find out, I think, I'm where I should be."
Brian's daughter Allison quickly grew beyond regional fame. While pursuing stage and film roles, she also took a leap at the steady work offered by the HBO series Girls. It proved to be her breakout moment, leading to bigger jobs. Her most iconic role so far was as the chilling villain Rose in horror/thriller Get Out, as Vanity Fair reports. The Williams family may have suffered a difficult moment in 2015, but the whole clan appears to be doing just fine despite it all.