Is MSNBC's Steve Kornacki Married and What Is His Estimated Net Worth?
Steve Kornacki from MSNBC became the 2020 election darling with his dogged insistence to see the marathon election through and his calm and logical approach to tabulating the totals.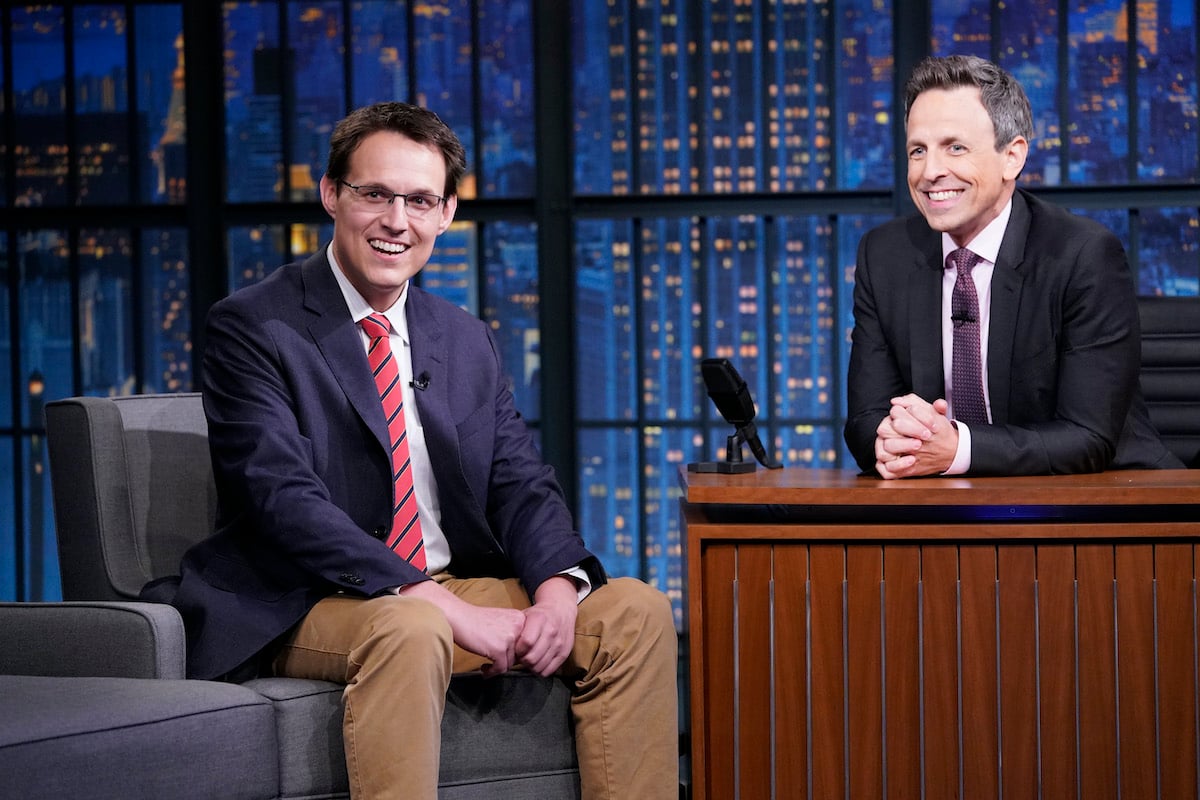 Viewers quickly fell in love with his clean-cut appearance, wearing a white button-down shirt with rolled-up sleeves and khakis. Kornacki consistently wore a smile on his boyishly charming face and was unflappable even throughout the election twists and turns.
His durability astounded viewers as he seemingly remained at the station from Nov. 3 until Nov. 7. "@SteveKornacki lol where are you are you okay," Chrissy Teigen tweeted. A Twitter follower responded to Teigen, "Oh @chrissyteigen i've been looking too. He's been the rock we need. the power of a sexy math nerd and those khakis. He's amazing!" So who is MSNBC's new rock star and is he taken?
Is Steve Kornacki married?
Now that America has fallen hard for Kornacki, many want to know if he's married. Despite being a public figure Kornacki is a very private person. Some publications concluded he is married to Buzzfeed editor, David Mack, Heavy reported, refuting the assertion. Mack tweeted, "When will my husband, steve kornacki, return from war" on Nov. 4.
Mack thought the rumors were funny that suddenly he and Kornacki were married in the Twitter thread. He shared an article that reported the two were married. "Help i am f**king dying here," he shared. Adding, "Do not erase our marriage!!!!!!!!" to the Heavy article.
"Yes, the rumors are true," Mack joked. "Sadly, steve and i have divorced. he was simply spending too much time at work for us to make *us* work. it's painful but a new beginning. peace and love. d." So, no Kornacki is not married to Mack.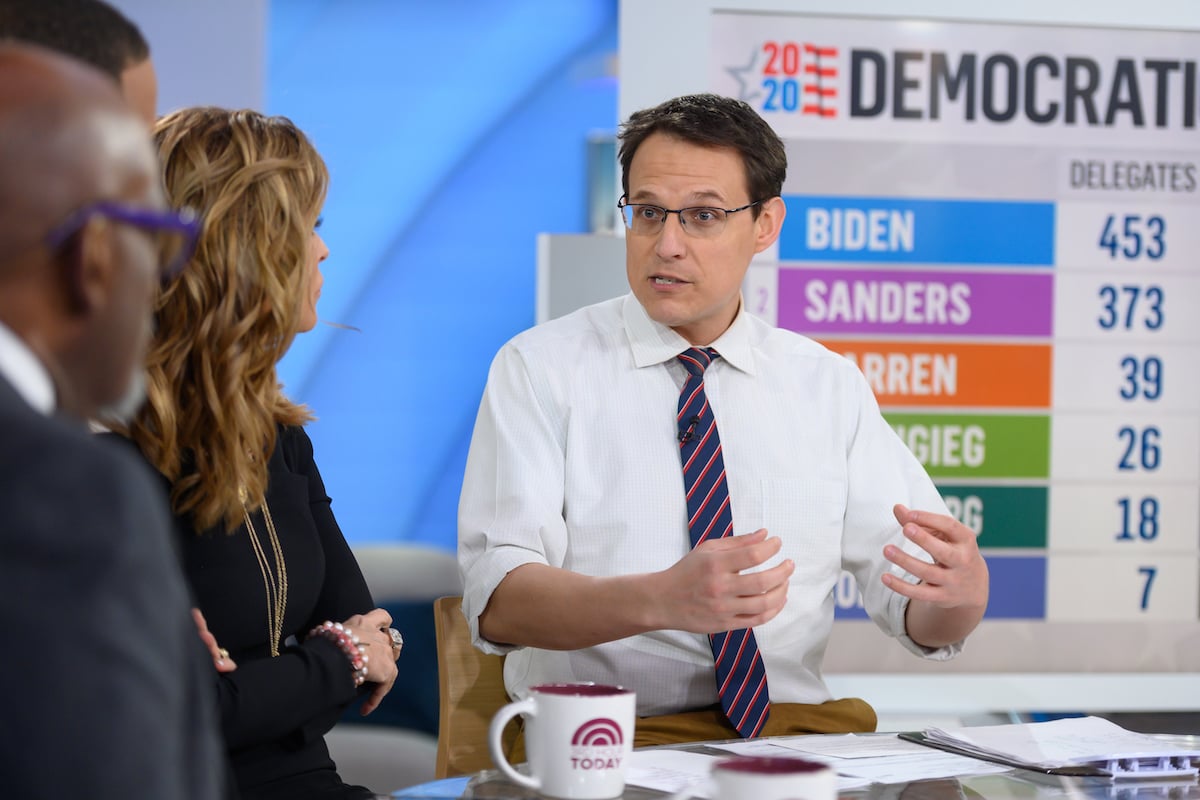 Kornacki penned an emotional essay about coming out and his first love. His revealed how he desperately did not want to be different and how he missed an opportunity to find true love with someone special.
"And that was my fatal error," he wrote in his heartfelt essay in Salon. "Believing on some level our relationship would be there when I was ready led me to rationalize and procrastinate. I missed him immediately and was constantly tempted to tell him. Instead, I'd wait another week, and then one more." 
What is Steve Kornacki's net worth?
Kornacki's salary isn't publicly reported. However, some MSNBC anchors reportedly make between $5 million to $8 million, according to The Street. Joe Scarborough hosts the early morning show, Morning Joe. He makes an estimated $8 million and has a net worth of $25 million. He is also married to co-host Mika Brzezinski.
Meanwhile, Rachel Maddow makes $7 million for her show, The Rachel Maddow Show, and has a net worth of $20 million. Maddow was sidelined during the election when someone close to her tested positive for COVID-19. She tested negative for the virus but remained at home out of an abundance of caution.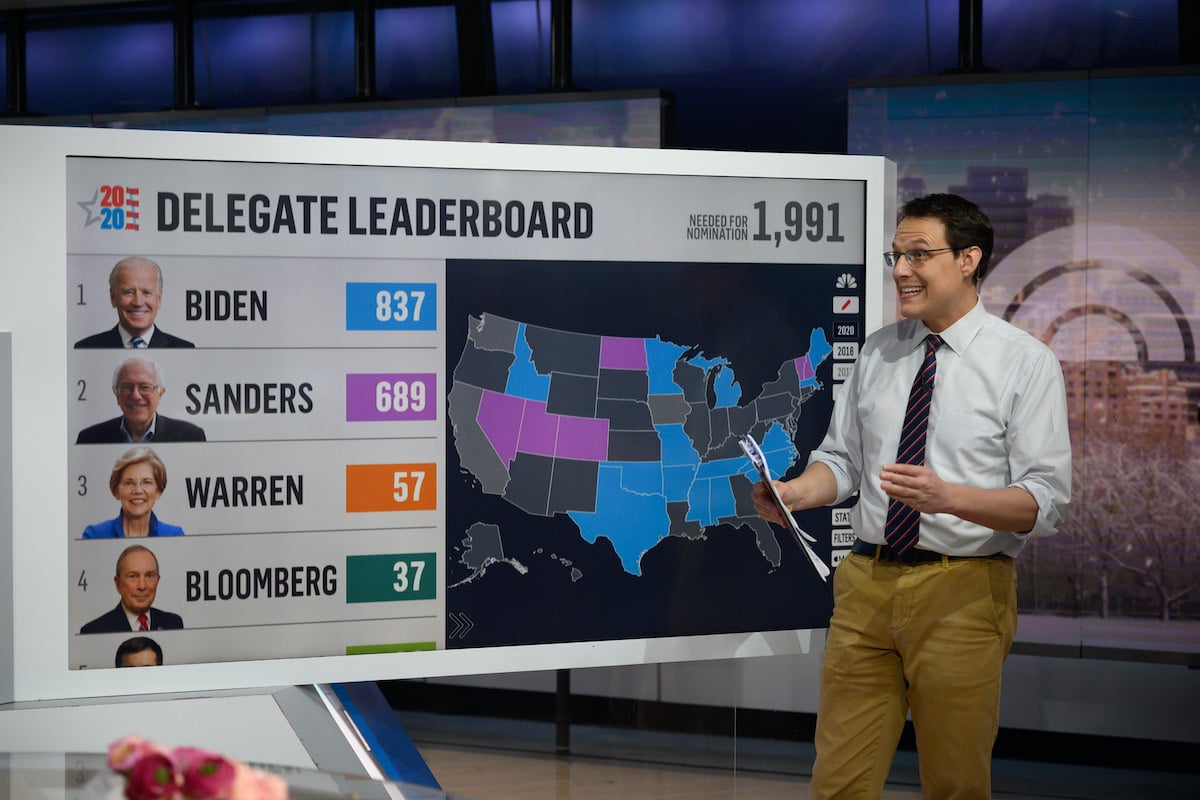 While Kornacki is not a news anchor on NBC, Payscale estimates NBC news anchors make an average of $72,871. However, that range can be as high as $207,000 annually. Reporters can make as much as $141,000. One resource estimates Kornacki's net worth to be anywhere from $1 million to $5 million.