Is NASCAR Driver Bubba Wallace Married?
Darrell "Bubba" Wallace has recently made more headlines than he ever did in the first decade of his racing career. As NASCAR's only Black full-time driver, Wallace was always different from his competitors. Still, without any wins on the NASCAR Cup circuit, his coverage typically started and ended with that. All of that changed when Wallace challenged NASCAR's marriage to the Confederate flag, and a flood of good and bad ensued. Luckily, Wallace has somebody beside him to help him through this.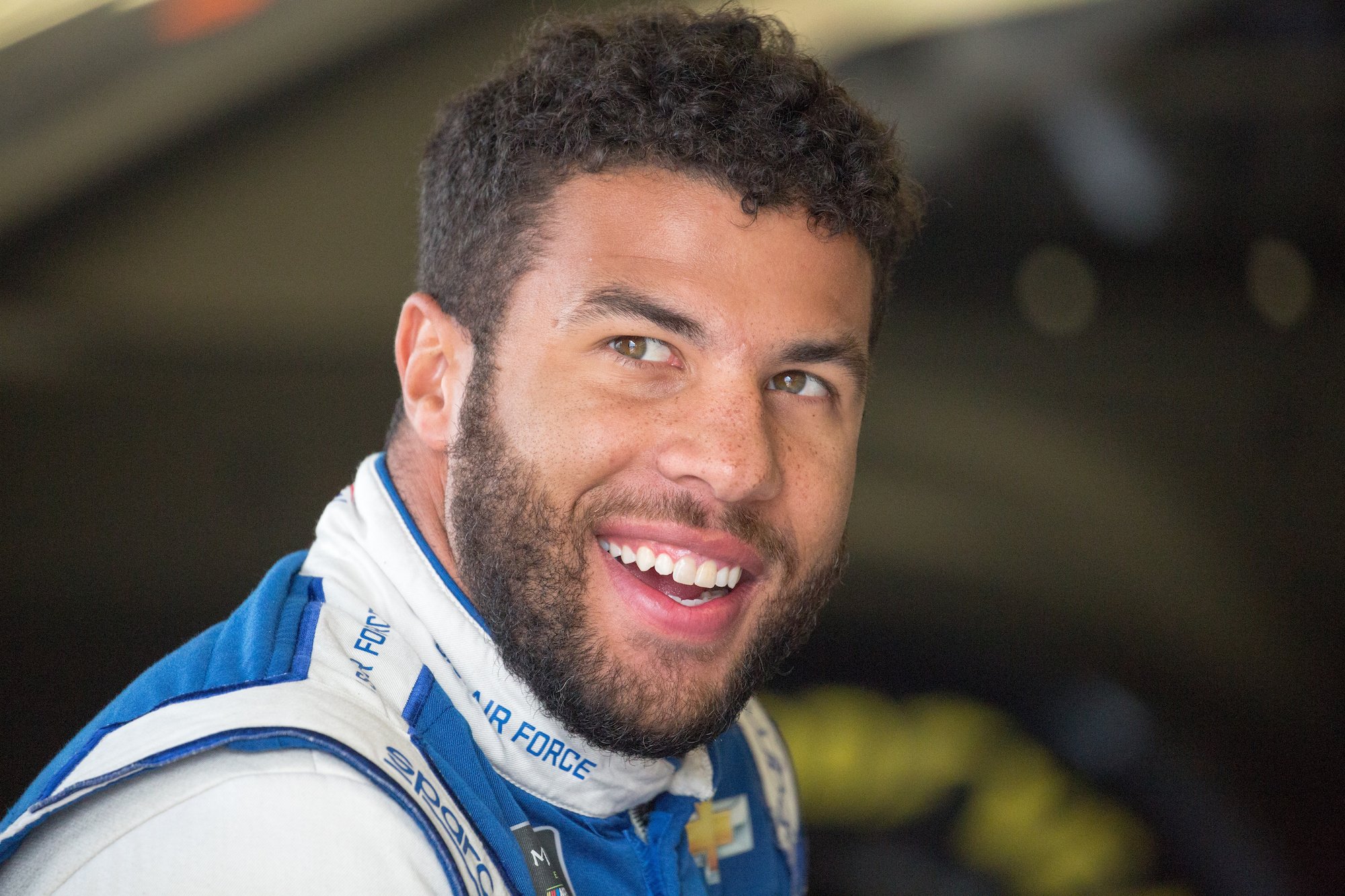 Wallace's career
RELATED: NASCAR Driver Reveals How to Lower Stress and Relax
Related post url: 
Wallace has been racing on various NASCAR circuits since he was just 16 years old. Right away, he was different thanks to the color of his skin, but he showed that he was just as capable as the other drivers as he consistently finished near the beginning of the pack. Wallace is not a new Richard Petty or Dale Earnhardt, but a Black man even making it into NASCAR is newsworthy. 
As Wallace's career progressed, so did his spotlight. He made it through several different NASCAR divisions, from truck-driving to the Xfinity series, but in 2017, he reached the ultimate goal of the NASCAR Cup Series. Since then, he has been trying not only to show that he is good enough to be there but also to show that he can win.
A win has, thus far, eluded Wallace in his young career. He has finished in the top five twice and the top 10 six times but has only led for a total of 24 laps thus far. Still, his ability to run with the pack is getting noticed by a younger generation of NASCAR fans, some of whom are Black. That alone is enough to get them excited. What Wallace recently did off the track, however, is something special. 
Wallace's stand
Wallace made waves in early June when he successfully convinced NASCAR to ban Confederate flags from races across the country. In races both in Southern states and abroad, Confederate flags became a staple for those who were looking to show off their southern pride. However, for Black people such as Wallace, that flag represents a group that tried to fight against the freedom of people like him. 
Several NASCAR drivers voiced support, and before a race, they all marched in solidarity with Wallace. The story took an ugly turn, however, when a rope that was tied like a noose was found in his garage. The rope was discovered by NASCAR officials, who immediately called the FBI on the matter. The FBI Found that the noose had been there since 2019, although the reason why that rope was tied that way in Wallace's stall remains unknown. 
While some saw this as a dog-whistle, a noose being found in a Black man's garage should bring pause to anyone. Wallace spoke about this situation with Fox News. "You see what's going on outside of the sport and the way we reacted to it, the way it was brought to my attention I thought it was done the right way," Wallace told the channel. "[Could we have] worded it differently? Sure, but you can't let that slip up and be just 'ah, it might be a mistake.' I would encourage them to do the same thing over and over again."
The situation is still unfolding, but Wallace has never been bigger. Luckily, he has a supportive woman by his side as he goes through all this.
Is Bubba Wallace married?
Bubba Wallace is not married, but his girlfriend, Amanda Carter, took to Instagram to support her boyfriend as he goes through this media storm. Carter posted words of support for her boyfriend. She begged people to take race relations seriously, educate themselves, and not use his situation as a one-off incident. She closed the statement with gratitude toward everyone who helped. 
"Thank you to those who have been working toward a better future whether that is in private or public, these waves will bring change," Carter wrote. "Additionally thank you to all of my friends, family and of course Darrel's fans who have reached out with support I share your messages with him and he appreciates it too."
The situation is still ongoing, but Wallace knows that he has somebody going to bat for him while others try to exploit his position. NASCAR has a long way to go until they can call themselves diverse. Hopefully, with people like Carter and Wallace, that growth can continue until diversity is reality.