Is 'NCIS: New Orleans' Star Necar Zadegan Married?
Necar Zadegan is one of the newer faces on 'NCIS: New Orleans'. A lot of viewers don't know much about her. Is Zadegan married?
NCIS: New Orleans star, Necar Zadegan, may not be a household name, but she's been around awhile. The actress cemented her place on the NOLA spin-off as Special Agent Hannah Khoury who first filled in as Dwayne Pride's (Scott Bakula) replacement. She's since become a regular part of his NCIS team. Despite her recurring role, there's still a lot that fans don't' know about Zadegan. Is she married? Here's what we know.
Necar Zadegan keeps her personal life under wraps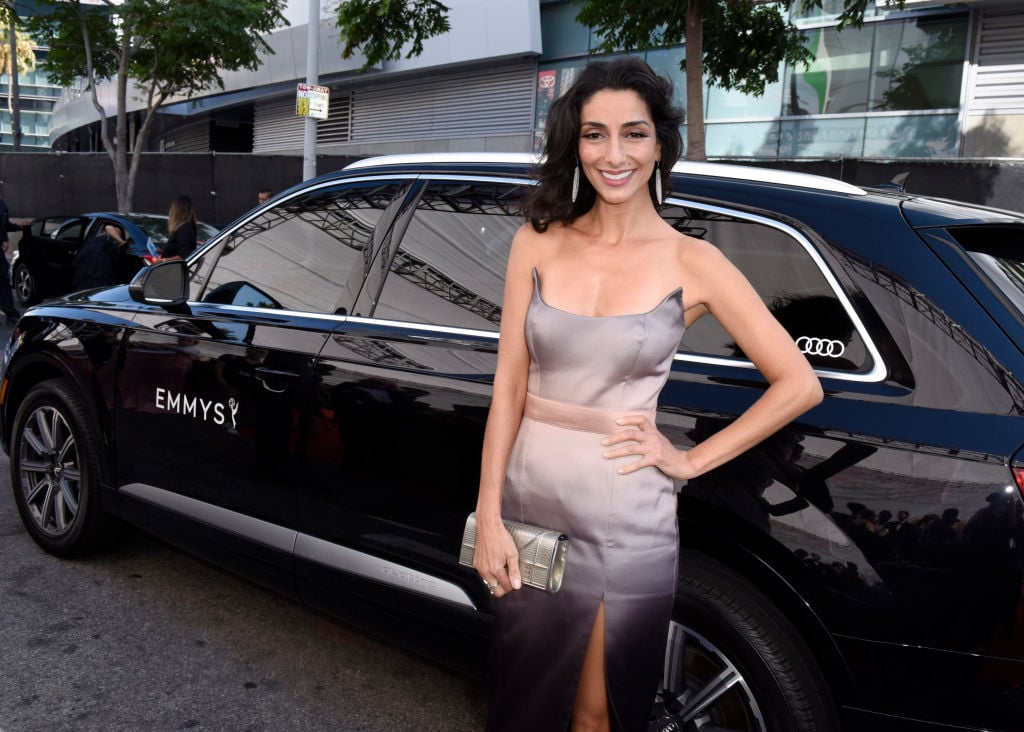 As the newest member of CBS's NCIS: New Orleans team, Necar Zadegan doesn't speak much about her personal life. The multi-lingual actress got her start at age 16 at Edinburgh Fringe Festival in Scotland, according to IMDb.
In the time since, she's played a number of well-known roles such as her "Broadway debut in the Tony Award-winning and Pulitzer Prize-nominated play The Bengal Tiger at the Baghdad Zoo, opposite Robin Williams."
Zadegan eventually landed the part of Dalia Hassan in the Fox series, 24, with Keifer Sutherland, and as Delia in The Girlfriend's Guide to Divorce from 2014-2018.
On NCIS: New Orleans, Zadegan plays a strong agent who speaks six languages (also true of Zadegan). She often posts photos of her costars on social media, such as TV husband, Hal Ozsan, who plays Ryan Porter on the CBS series. Her resume is widely available, but her love life is a little more secretive.
Zadegan was engaged at one time
In 2009, Zadegan tweeted about the actor, Gadi Erel. The two starred together in the 2011 film, Joshua Tree. Her post hinted at a mutual admiration but the relationship remained private. Zadegan later confirmed the two were engaged at one time but didn't follow through (as far anyone knows).
The NOLA star has only referenced having a fiance or boyfriend less than a handful of times over the years. No matter how far and wide fans look, there's little proof that Zadegan and Erel ever even met (joking, but still).
If anything, Zadegan is proud of her on-set costars. She posts about them often, detailing her life playing Special Agent Hannah Koury. One of the actors, however, Zadegan has an affinity for.
Is Zadegan married now?"
A couple of Zadegan's Instagram posts reference "her favorite guy." In another post, she wishes her "love" a happy birthday. It doesn't look as though Zadegan and Gadi Erel are still together.
However, she and NCIS: New Orleans guest star and founder of Super Nova 8 Films, Armin Amiri, appear to be together. Zadegan is the co-founder of the production company and she stars in some of the projects.
It doesn't look like Zadegan and Amiri are married yet, or are planning to marry. However, she's so private we wouldn't be surprised if they already wed and didn't tell a soul. Zadegan's personal life is a mystery. Perhaps that's why she plays such a believable NCIS agent in The Big Easy.
NCIS: New Orleans returns to CBS on Sunday, February 16.