Is Nev Schulman Single? Find Out the 'Catfish' Host's Relationship Status
Nev Schulman tries to make other people's relationship dreams come true. That's the whole point of his popular MTV show, Catfish. After he was catfished himself, he decided to dedicate his life to helping others who may be in the same situation.
Even though the relationships on the show are usually catfishing situations, Schulman always has hope that he will unite a happy couple at the end of the show. So if anyone deserves their own happily ever after, it's Schulman himself.
Nev Schulman is happily married to Laura Perlongo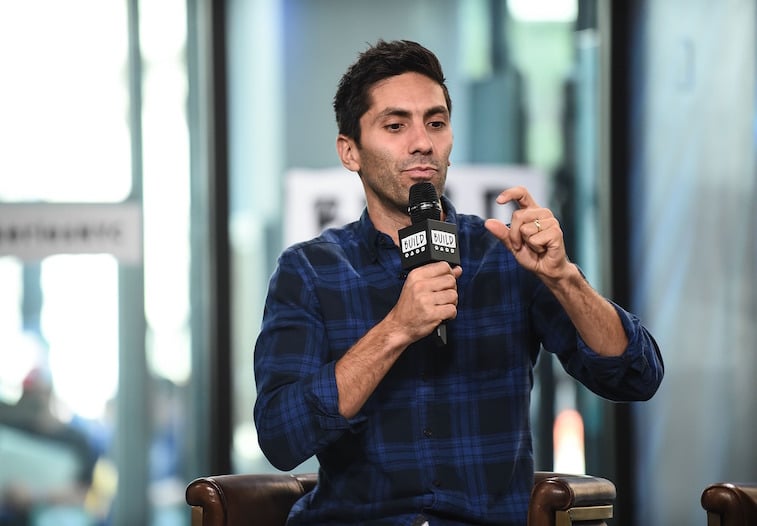 Luckily, it seems like Schulman has just that. He's happily married to Laura Perlongo. The two got engaged in 2016. Perlongo is a writer, which may surprise fans. She's not famous like Schulman, but she seems to have the same fun, upbeat personality.
Perlongo has even appeared as a co-host on Catfish. Her episode proved that she and Schulman make a great team. If it weren't for Schulman's long time partner in crime, Max Joseph, Perlongo could easily host the show with her husband.
The two married in 2017, after welcoming their first child in 2016.
Laura Perlongo and Nev Schulman have 2 children 
Schulman and Perlongo continue to grow their adorable family. Baby girl Cleo was born in 2016. When she was 3 years old, she became a big sister. Beau joined the Schulman-Perlongo family in 2019, and just celebrated his first birthday.
According to Schulman, Beau won't be the last Schulman added to the family. The couple plans on having at least one more child. He says they're going to wait a little longer, but they're set on adding another little one to their brood. "Nothing's baking [but] I was one of two and [Laura] was one of three, and she loved having two siblings and still does. So I'm into three. I think that's the number."
Being a working parent isn't easy, even for Nev Schulman
Celebrities have many of the same struggles as regular people when it comes to being a working parent. At least that's what it seems like based on Schulman's description of life with two kids. He recently told Us Weekly that he sometimes gets frustrated at the little things that make parenting hard. That's when he and Perlongo prove why they're the perfect couple.
These two really make up for each other's shortcomings. Schulman mentioned a time he got frustrated because Beau squeezed a pouch of baby food on to his work clothes right before he had to leave. Even though it is difficult to imagine Schulman losing his cool, he almost let it get to him. He describes "brown goop all over me. I got annoyed. Not with him, but just at the situation."
Perlongo helped him keep things light, saying "Hey, it's funny. Don't get annoyed, just laugh. Who cares?"
Nev Schulman sounds like a great dad
Likewise, Schulman has tricks that he uses with the kids that are uniquely him. All kids have anxiety, but when little Cleo was worried about starting school, Schulman came up with a genius way to get her to calm down.
"In order to get her to take some deep breaths and relax, I hold up my fingers and I pretend like they're birthday candles I tell her to blow them out, and every time she does one, I put one finger down. [After] four breaths, she usually sort of calms down and maybe I get a smile."
Both Perlongo and Schulman are trying hard to parent the right way, and it seems like they're doing it. Both of them are very involved in their children's lives, and fans can't wait to see how adorable baby number three will be.