Is Noah Centineo Single? Fans Are Convinced Actor Is Not Dating Alexis Ren Anymore
The heartthrob of several rom-com movies, Noah Centineo is a hopeless romantic in real life. So when his relationship with model Alexis Ren became public, fans couldn't help but swoon over the adorable couple. However, there may be trouble brewing between Centineo and Ren. Some fans even believe they've broken up.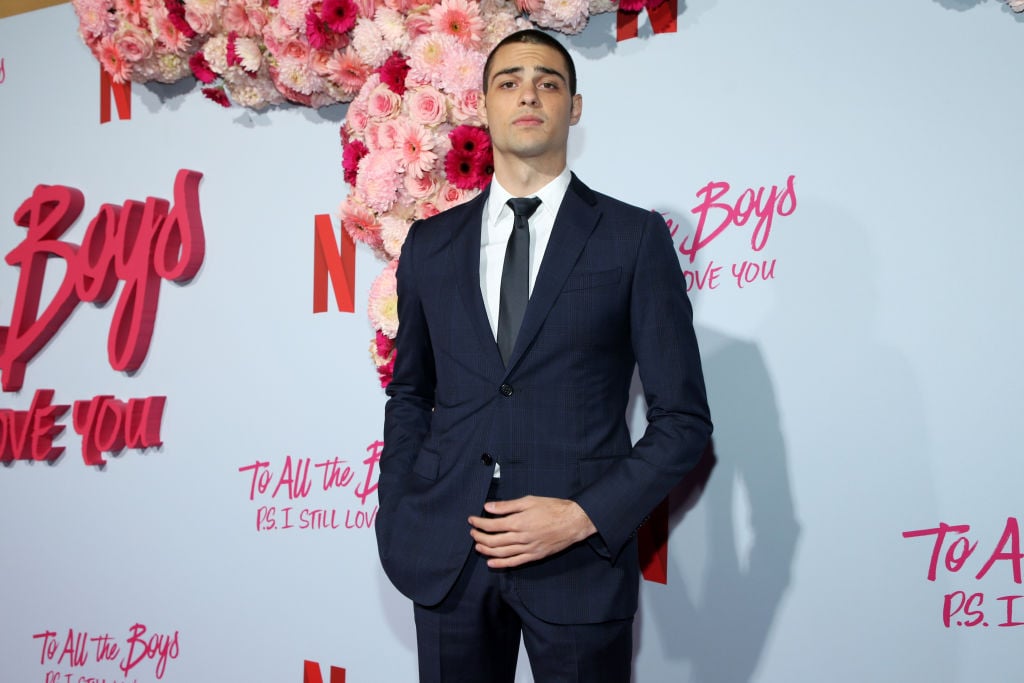 Noah Centineo is a hopeless romantic
Centineo has starred in several Netflix movies, including To All the Boys I've Loved Before and The Perfect Date. He often plays the love interest, and there may be a good reason for that. According to interviews, Centineo is a hopeless romantic. 
"I want to bring back proper intimacy, getting to know people," Centineo told Vulture in 2018. He's totally over the immediate gratification of online dating. "We are from a swipe right generation," he said, "and that just comes to, 'Oh you're cute, let's hook up,' and that's that. Where is actual, genuine connection that comes from spending quality time with someone?"
Staring in rom-coms is something Centineo is very comfortable with. In an interview with Teen Vogue, the actor explained his feelings about the genre. "I like rom-coms," he said. "I think they're adorable and endearing. Some people may be jaded, maybe people have been through really terrible relationships and haven't really recovered from them, so they don't want to be reminded of it. Or maybe they don't think it's possible — who knows? All I know is I like them."
He also admitted his feelings about romance. "I'm a hopeless romantic some days and a hopeful one on other days," Centineo said.
How Noah Centineo met Alexis Ren
When Centineo first met Dancing With the Stars alum, Ren through mutual friends, he wasn't looking for a relationship. But according to Harper's Bazaar, he quickly knew there was something special about her. The pair met while hiking with friends. Ren mentioned her love for Shiloh Dynasty, an obscure indie musician that Centineo also happens to love. Right then, he knew that he "had to follow this through."
They started dating around March 2019, and made their first red-carpet debut at the UNICEF Masquerade Ball in October. Pictures started appearing on Ren's Instagram, not of Centineo's adorable face, but of his hands. The pair would often pose with Ren's chin rested in Centineo's palm for Instagram photos. Until finally, in November, Rem appeared in Centineo's feed while he struggled to shower after knee surgery. Ren can be seen trying her best to help with the situation. 
By the time Centineo did his interview with Harper's Bazaar, their relationship was public knowledge. They had been together for about 10 months. He told the outlet, "It's the longest relationship I've ever been in."
Why fans think Noah Centineo and Alexis Ren have split
Unfortunately, fans are now worried about the couple and fear they may not be together anymore. Rumors started when the public noticed that Centineo and Ren were no longer following each other on Instagram. In addition, Centineo seems to have deleted a photo of the couple. 
Although this isn't official word on their relationship status, it is worrying, considering that Instagram is such an important part of both their careers. They both do a significant amount of modeling and rely on Instagram for exposure, especially Ren. So, deleting their relationship from the platform could very well mean that it's over. 
Centineo and Ren were an adorable match, and really seemed to care about each other. But after some healing, Centineo will probably be ready to move on. After all, during the Harper's Bazaar interview, he did say that he was "hopeful" about love. This attitude should serve him well going into the future.