Is One Direction Reuniting in the Near Future? Here's Why Fans Think This Is a Possibility
One Direction is lighting up our world like nobody else!
After years of fueling reunion rumors, the band seemingly confirmed that they're getting back together later this year, and fans are losing it on Twitter.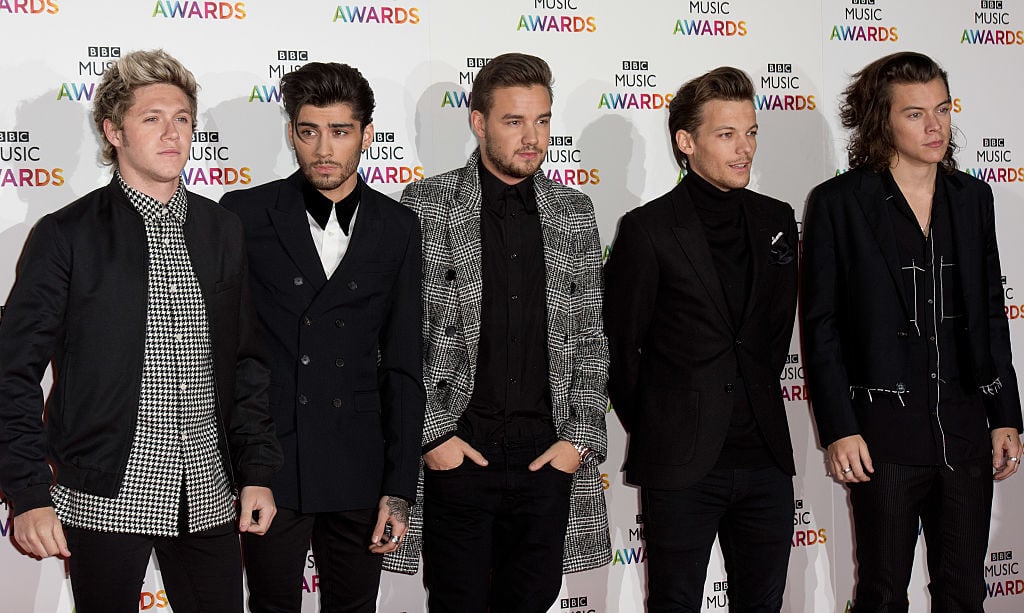 With all of the former members following each other once again on social media and the 10th anniversary of their formation just a few months away, there is a chance we could be dancing all night to the best news ever sooner rather than later.
Fans think the band has something huge planned for their 10th anniversary
The first three months of 2020 may have been a constant dark cloud, but it now seems like the sun rays are starting to shine through, all thanks to One Direction.
Recently, eagle-eyed fans noticed that the official One Direction Twitter account, as well as Harry Styles, Liam Payne, Louis Tomlinson, and Niall Horan, have re-followed ex-member Zayn Malik on the platform, seemingly fueling rumors that the band's looking to reunite sometime soon.
With the group's recent social media activity, many Directioners are convinced that the former boy band's looking to come back together this upcoming summer and have been losing their collective minds on Twitter over this possibility.
"There really might be a one direction reunion in 2020," one fan tweeted.
"The biggest reunion is coming. One Direction is gonna save 2020. Let's all claim it!" another fan wrote.
Along with sharing their speculations for a possible reunion, fans have also pointed out that Malik is no longer listed as an "ex-member" of the band on Google and is now back to being "vocals."
To further add to reunion rumors, Directioners have also noted that the official 1D website has been reactivated for the first time since the band's split in 2016.
With all of these things happening just a few months before the group's 10th anniversary of their formation on the X-Factor — which took place on July 23, 2010 — it seems like there's is a pretty good chance One Direction will reunite to commemorate this milestone.
Payne seemingly confirmed a 1D reunion
Ever since the band announced their hiatus in 2016, fans have hoped for a reunion. However, with there being palpable tension between the guys and Malik following his exit from the band in 2015, Directioners weren't sure if the group would ever get back together.
While the band has hinted at a reunion a few times in the past, Payne recently set the rumor mill in motion after he recently revealed to The Sun that he had been in contact with his former bandmates to discuss One Direction's milestone anniversary.
"We've got a 10-year anniversary coming up so we've all been speaking together a lot over the last few weeks, which has been really nice," he said. "You hear a lot of people's voices and seeing old content and different things that we haven't seen for a long time or never seen before, it's very interesting. There's a number of different things that we are all working on to try and make happen and people are forwarding emails around."
Further fueling reunion speculation, Payne also revealed to Late Late Show host James Corden that he and Horan, who he hadn't spoken to in a long time, recently had a "beautiful" FaceTime. The singer then added that he also talked to Tomlinson, "Yeah, it's been really nice, it's a nice moment."
While official details of a reunion have yet to be disclosed, it appears that the band has something special in store for fans. Whether that be virtually or in person, Directioners are just excited to finally see the group back together again!