Is 'Outlander' Star Sam Heughan Married?
Sam Heughan's chemistry with his 'Outlander' co-star Caitriona Balfe has sparked dating rumors, but is he already married?
In Starz's hit series, Outlander, Sam Heughan's Jamie Fraser is putting down roots with the love of his life, Claire Fraser (Caitriona Balfe), but in real life, the actor's romantic life is a little more complicated. Since landing the lead on the time-traveling drama, Heughan has been linked to several different women, and some fans are convinced that his new girlfriend, Amy Shiels, might be a keeper.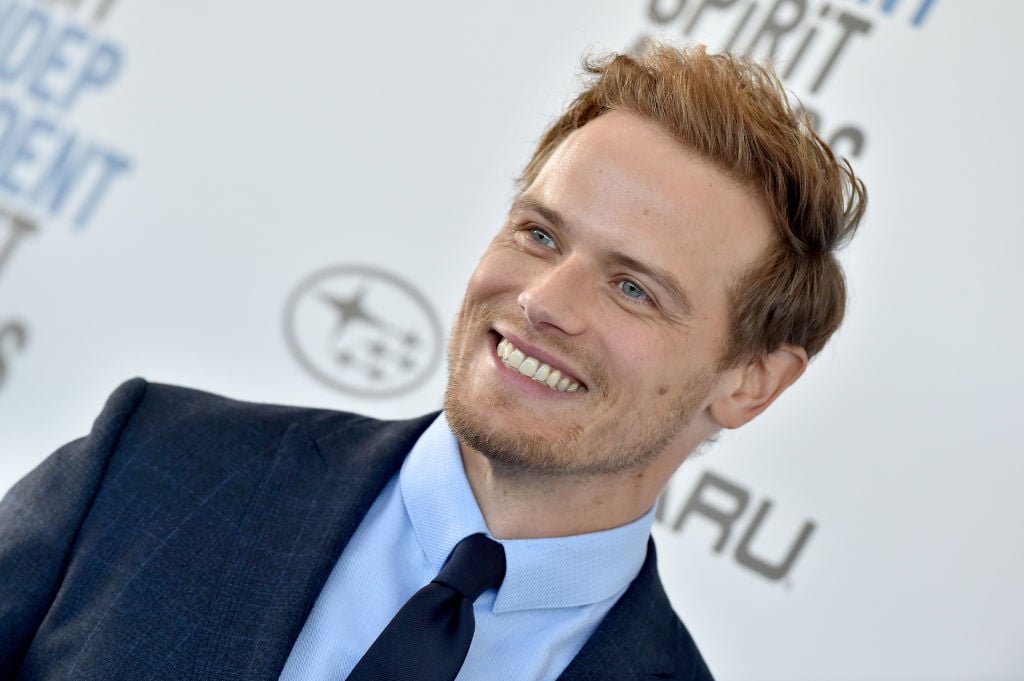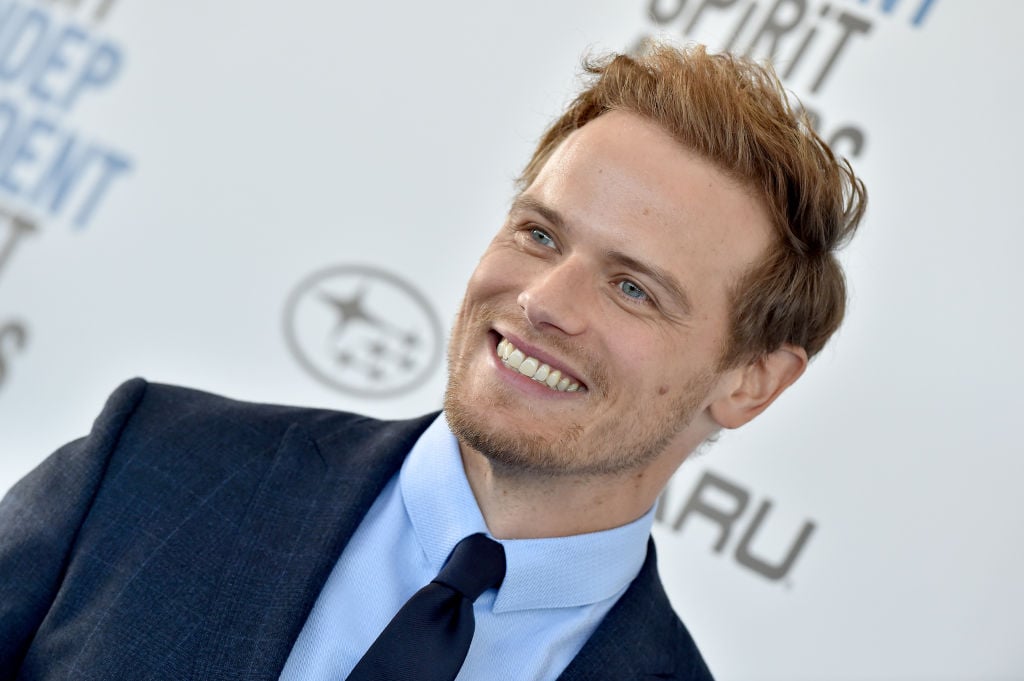 Who is Heughan's girlfriend?
Heughan and Shiels sparked romance rumors after appearing together for the premiere of his latest movie, The Spy Who Dumped Me, and multiple sources have since confirmed that they are a thing.
According to Flare, Shiels is a budding actress who has appeared in several television series. This includes roles in Twin Peaks and The Detour. She has also done some voice acting for the popular video game franchise, Call of Duty. Shiels' future projects include a film from David Lynch titled The Happy Worker.
Rumors of a romance between Heughan and Shiels have circulated for years. Based on their social media activity, it looks like the two have known each other for at least 10 years. Some fans have even theorized that they dated between 2014 and 2016.
After Heughan's latest movie premiere, he and Shiels reportedly enjoyed a night out at the Chateau Marmont in Los Angeles, further confirming that romance is in the air.
What happened to Heughan's former girlfriend, MacKenzie Mauzy?
Prior to hooking up with Shiels, Heughan dated Mauzy on-and-off for a number of years. Like Shiels, Mauzy works in the acting business and has been on several popular shows, including The Bold and the Beautiful, Law & Order: SVU, and CSI. Before she landed her first big role, Mauzy was a singer and took home a prize for "Best Child Actress" in the play Annie. She also appeared in a Broadway play called A Tale of Two Cities.
Although Heughan rarely talks about his personal relationships, he and Mauzy were fairly active on social media. They first appeared together in the winter of 2017 and walked the red carpet at the Oscar's. It is unclear why they parted ways or when their romance fizzled out.
Mauzy was previously married to John Arthur Green, who is most famous for appearing on the hit singing competition, American Idol. Mauzy and Green called it quits in 2014.
Caitriona Balfe talks about her and Heughan's rumored romance
As much as it is great to see Heughan in a healthy relationship, Outlander fans have always longed for him and Balfe to hook up in real life. With Heughan happily dating Shiels and Balfe engaged to Tony McGill, the chances of that happening now are pretty slim. But that has not stopped the endless speculation about their off-screen relationship.
In light of the all the rumors, Balfe was asked about her relationship with Heughan during a recent interview with Parade. The Outlander star admitted that she and Heughan are good friends, both on and off the show, and that the romance rumors illustrate how much fans are invested in the show. While the rumors are persistent, Balfe hopes her engagement will put an end to them once and for all.
"There's a small vocal group that really wanted it, which is just a testament to the characters that we portray, that the love story is so inspiring and so aspirational that people just really wanted to believe in it," Balfe explained.
When will Heughan get married?
At this point, there is no telling if Heughan is seriously considering tying the knot with Shiels, let alone when the two might get married. The couple has been very private about their romance, making it difficult to tell if they are engaged or even still together. There is also the issue of timing and whether or not Heughan is ready to settle down.
Like Balfe, Heughan's schedule is packed full of Outlander related appearances, from filming to promotional tours.
With production for Season 5 of Outlander currently underway, the actor will have little time to do anything outside of work. That will likely change once filming is over, but we will definitely have to wait and see on that front.
Given how Heughan is so secretive about his relationships, it will probably be a while before he makes any sort of announcement.