Is Paris Hilton Responsible for Making Kim Kardashian Famous? 'She Literally Gave Me a Career'
Did Paris Hilton make Kim Kardashian famous? In a new KUWTK clip, Kim explains how Paris made her a star.
Kim Kardashian may be a household name now, but that wasn't always the case — and it may all be because of pal Paris Hilton. In a new Keeping Up With the Kardashians clip, Kim explains how Hilton, once her boss, "literally gave me a career" … and she's forever incredibly loyal to her friend.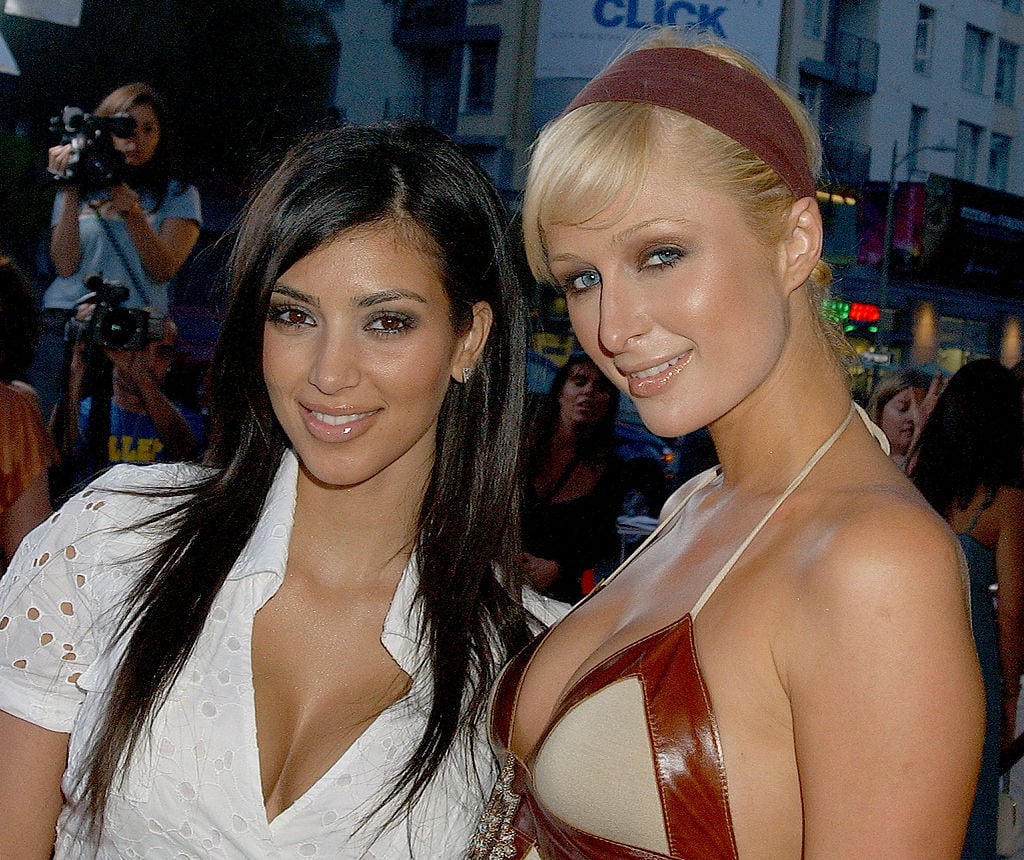 Kardashian explains how she'll 'do anything' for Hilton
Back in the day, Kardashian actually worked as a stylist and closet organizer for Hilton, appearing on her reality show The Simple Life. Those appearances definitely got her some exposure (and a taste for the reality star life) and Kardashian is forever grateful for the opportunity.
In a teaser clip from the upcoming 17th season of Keeping Up with the Kardashians, Kardashian talks with sister Khloe Kardashian about how she was going to appear in the music video for Hilton's new song "Best Friend's Ass."
Kardashian explained, "I really would wanna do anything for her," adding, "She literally gave me a career, and I totally acknowledge that."
She didn't, however, want to dance in the video, which was no problem, and Khloe found her sister's commitment to her old friend impressive.
Khloe noted: "A lot of people, no matter how they got their success, they wouldn't say, 'I got my career because of Paris.' They wouldn't say, 'I wanna do you a favor.' They'd be like, 'Haha, bitch, look who's popping now,' but you're so sweet and kind." 
Kim is really loyal to her friend, saying no matter what's happening, even with the stress of getting ready for the Met Gala, she'd "drop it for her because that's important to me to be loyal to people."
The two were once close BFFs
In 2015, Kardashian shared how she and Hilton were good at catching the media's attention to land headlines, sharing with Rolling Stone magazine at the time: "We knew exactly where to go, where to be seen, how to have something written about you." She added: "All you had to do is go to this restaurant, or this party, talk about whatever you want to talk about, and it would be in the paper the next day."
The two eventually drifted apart and Hilton once threw shade at Kardashian, saying her butt looked like "cottage cheese stuffed in a trash bag," but they eventually made peace.
'I'm really proud of her'
In a 2015 interview with Yahoo! Style's Joe Zee, Hilton was asked: "Do you think your career has really paved the way for Kim's? I've read someone who said the Kardashians would not exist today if Paris Hilton didn't exist. What do you think of that?"
Hilton responded: "We've known each other since we were little girls, we've always been friends, it's nice to inspire people. I am really proud of her and what she's done."
She added: "I saw her a few weeks ago in New York and we were hanging out. [Kim and Kanye] are so cute together. They're the perfect couple. [North West] is so cute. She's always wanted to have a family so I'm really happy for her."