Is Queen Elizabeth an MCU Fan? Here's Why the 'Avengers' Theme Played Outside Buckingham Palace
Nobody can say the British royal family doesn't have a great sense of humor and awareness of pop culture, though usually not unless it's something from Great Britain. For instance, everyone had a chance to see Queen Elizabeth interact with Daniel Craig as James Bond once during the 2012 Summer Olympics in London.
When it comes to the Changing of the Guard at Buckingham Palace, this sense of pop culture is usually evident through the music played. However, it's not always centered squarely on everything British.
Someone posted on social media recently that when they visited London, they noticed the Guard playing the theme music from The Avengers. Does this mean Queen Elizabeth is an MCU fan, or is it just usual procedure for the Guard to dip into movie culture?
The Royal Guard has been playing popular music for 100 years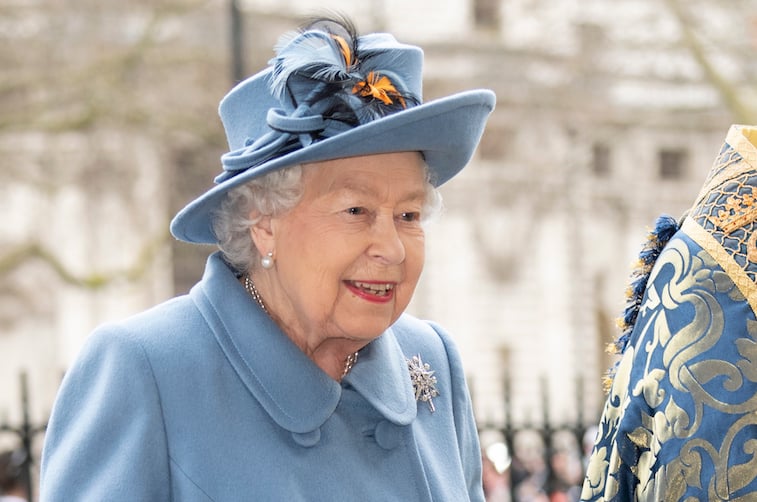 When anyone visits Buckingham Palace, watching the Changing of the Guard is a must-see, even if it had to battle being seen as overly formal. What most tourists have probably noticed is the bands don't always play stuffy marches or similar music. It's been a longtime tradition to play other types of things to liven up the atmosphere.
Much of this dates back to 1920, according to many sources. Even back then, the Guard bands would play pieces from popular operettas of the day. Over the years, that's also led to playing pop songs from around the world.
On Reddit, someone captured a video of the Guard playing the above Avengers theme, written by Alan Silvestri in 2012. For every MCU fan, it gave them a few goosebumps.
The big question is who made the decision to play the piece, and what does it represent?
A director of music makes all the music choices
Some might assume the musical choices are all approved by Queen Elizabeth. In truth, the Guards Regiments have their own music directors who make the musical choices.
No doubt whoever that musical director was, he or she is an MCU fan. Whether Queen Elizabeth is herself is still a mystery. There hasn't been any evidence she's watched an MCU movie, even if the Windsors are surely aware of their massive influence in pop culture.
Chances are nil she'll have anything to do with those films personally since they're decidedly American…or for the most part. The queen's loyalty to the Bond franchise is more than clear based on her participation, something not likely seen again.
Or maybe those Guard pieces send more subtle messages about what the royals like in the way of music. Despite no official word of whether Queen Elizabeth approves of the music played, maybe she's sending some subtle musical signals.
Do the royals consider themselves like The Avengers?
Some comments on the above Reddit thread made hilarious reference to the royals officially creating a Captain Britain as a way to counteract with our Captain America. Out of all movie themes, why would the Guard pick The Avengers, a theme criminally ignored in recent years?
There might be some little hints there that the royals approve of pieces related to how they feel or their general sense of humor. One thing for sure confirmed is Queen Elizabeth has a wicked sense of comedy, something never seen by the public.
Having a royal guard band playing The Avengers could be a small nod that Britain is on to America thinking they have all the cool superheroes.
They also may consider themselves like Avengers in many ways since Queen Elizabeth is certainly one of the most powerful people in the world. It isn't hyperbole to brand her the Nick Fury of powerful forces probably not seen by many people.